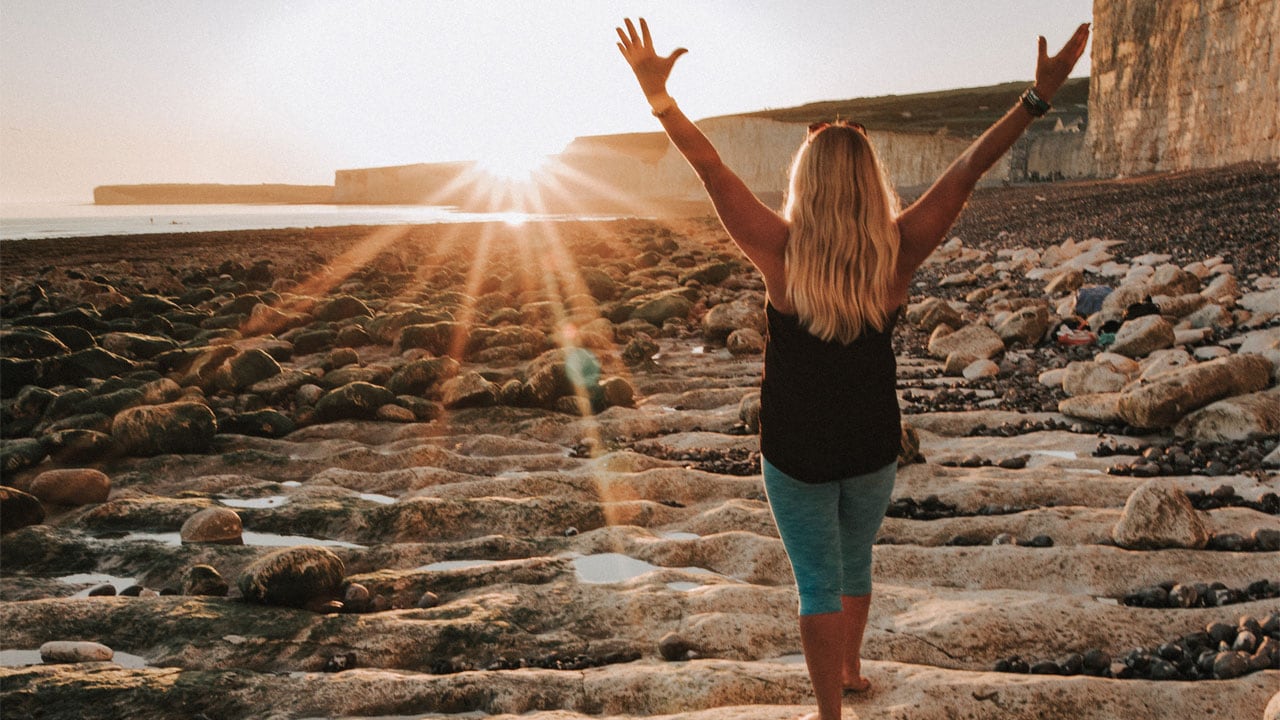 Yoga is our secret weapon in the war against stress. By Eva Kristlova
Stress is now ever present in our day-to-day lives and the world seems to be spinning faster with never-ending demands, pressures, and business. No wonder that so many of us feel anxious and overwhelmed. Especially now, after we experienced several lockdowns, when our lives had to slow down and we took some needed time out, being back in the 'real world' shows us that actually we need to prioritise our wellbeing and mental health and reduce our daily stress more than ever.
Fortunately, we have yoga, which is proven to help reduce stress and anxiety and has many wonderful health benefits.
Whether you are at home, in a yoga studio, at work or somewhere in between, yoga is always here to help you relax and de-stress. And connecting with your yoga practice in nature is always extra special: once you slow down, look around you, and take in a few deep breaths, the pressure starts to fade away and the stress begins to fall from your shoulders.
The physical postures (asana), breathing techniques (pranayama), relaxation, meditation and mindfulness all help us release stress that we have been storing in our bodies – muscles, joints, bones, and all subtle body layers and energy channels.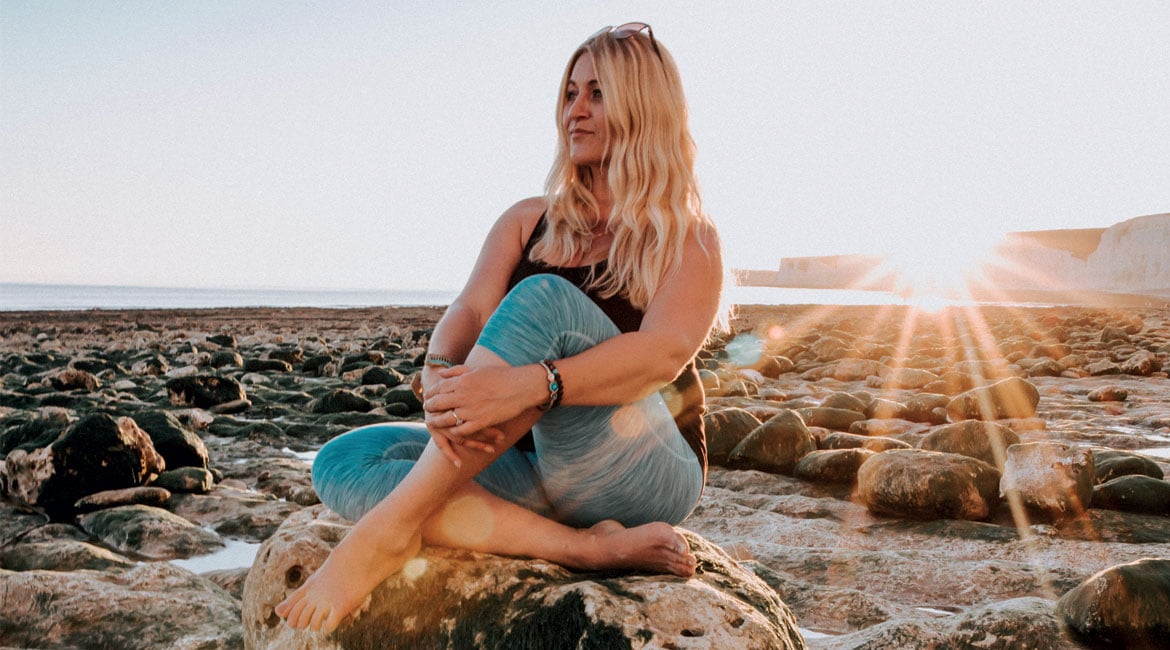 Yoga practice is proven to release mental and emotional tension, too. There is so much that happens on the yoga mat. We create a safe space, a sanctuary, so we can let go of the outside world and all that is happening around us – news, family situations, relationship troubles, work and money worries and so on.
On our yoga mat, or simply when we dedicate some 'me time' to ourselves, we become present, connect with our breath and slow it down; we connect with our bodies and feel our strength that we perhaps forgot we have. We feel our softness, we realise our uniqueness and inner beauty; we shed the layers of stress and worry and begin to feel more like ourselves again.
Many studies have found that practicing yoga (even a really short practice whenever you can) can minimise stress and increase productivity. It is believed that yoga is so effective for stress relief because, aside from the physical benefits that yoga brings, it encourages a good mood, an increase in mindfulness, and a healthy dose of self-compassion. Yoga eases symptoms of anxiety and stress through direct benefits to both the body and mind. On a physical level, yoga helps induce a relaxation response and helps reduce the heart rate; on a psychological level, mindfulness promotes a focus on the present moment, guiding thoughts away from anxiety or worry about past and future events.
My advice is: Don't wait until you are stressed to start yoga.
Start now and the stress of your day-to-day life will be magnificently reduced.
Eva Kristlova is a yoga teacher at the Yoga Life Studio Find her on Instagram @evakristlova and @yogalifestudio
Photography: @sarahcarmodyphotographyuk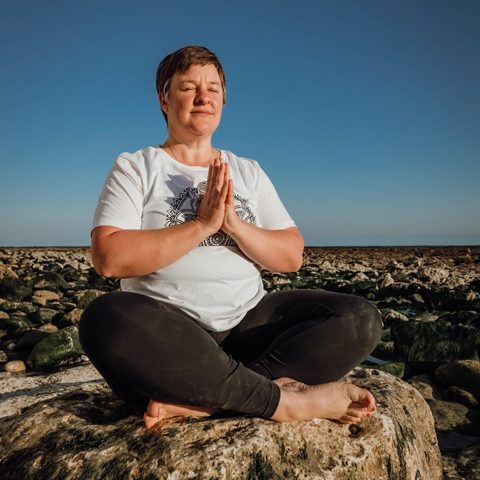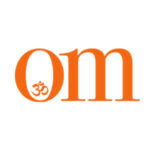 First published in November 2009, OM Yoga magazine has become the most popular yoga title in the UK. Available from all major supermarkets, independents and newsstands across the UK. Also available on all digital platforms.