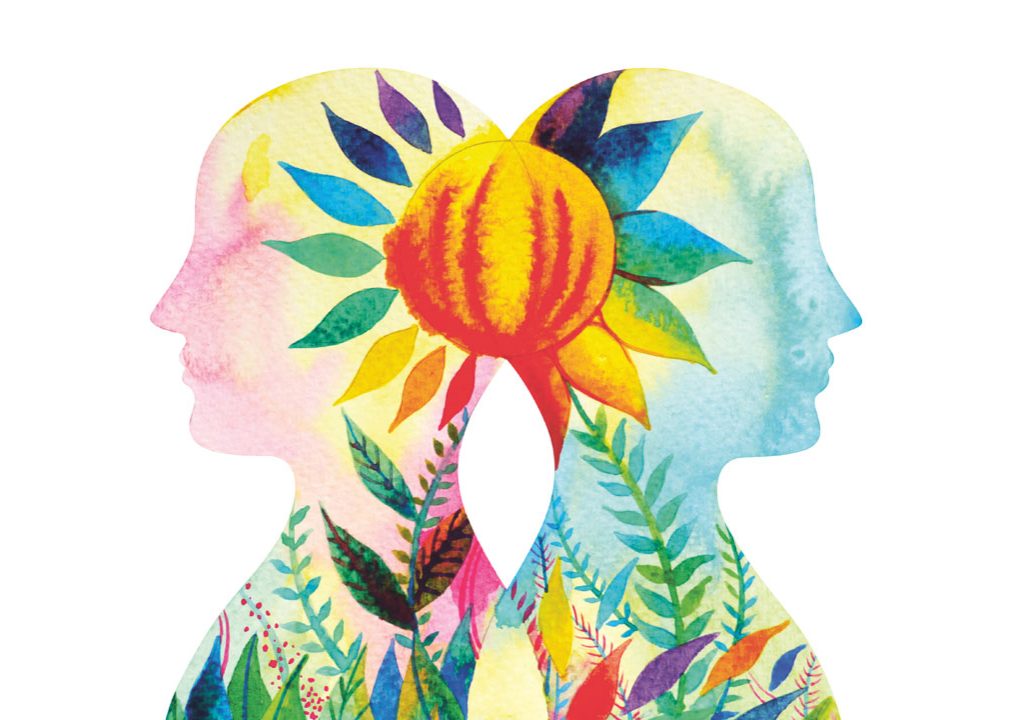 From meditation to gardening, popular flower brand Interflora has put together a bunch of fresh ideas to promote everyday mindfulness
Reaching for that third cup of coffee and its only 9am? Stressing over deadlines, or mindlessly scrolling your way through the day? We constantly hear about the importance of our mental health, but we rarely take a minute to ourselves to switch off. One thing's for sure, we could all do with a little more mindfulness in our lives. Interflora (interflora.co.uk) recently teamed up with a group of experts to offer ways to help us take some time out from busy schedules, everyday worries, and even social media — to just be in the now. Its expert team includes the likes of yogini Emily Clare Hill, allotment influencer Kirsty Ward, and nutritionist Amanda Ashy Boyd.
Using the healing properties of flowers and nature, and focusing on the beauty in the everyday, it has listed ways we can reduce stress, improve our happiness — and maybe even cut our caffeine intake!
"Interflora's #Mindfloral campaign has been crafted to really make a difference in peoples' lives, focusing on how we can achieve a state of mindfulness through being in the now, getting rid of those everyday distractions, and taking a little more 'me' time," said Interflora's Helen Sharpe.
The company has created a series of videos to get its mindful message across.
Each one offers practical tips and techniques to help people connect with their natural state of being and the world around them.
"From focusing on the rising and falling sensations as we breathe, or the soft texture of soil whilst gardening, the videos encourage us to look at life a little differently, and to notice the reality in front of us."
Here are some ideas to get you started on your #Mindfloral journey:
Gardening therapy
This is a growing trend for improving wellbeing. Nurturing plants is known to have a calming effect on our minds and bodies, and being wholly absorbed in an activity – taking in the immediacy of our environment – can help us to remove ourselves from the frenetic noise of a fast-moving world. It's like nurturing yourself, and going out and tending to plants is a really effective way to be mindful, while walking barefoot through a garden can be a unique way to connect with nature and the earth.
House plants
Embrace the calming impact of house plants. It's no secret that plants have numerous health benefits and these are well-documented when it comes to the ones we eat. But did you know, just by having plants in your home they can help improve your health? Certain indoor plants help to improve the air quality, as well as helping your blood pressure and heart rate. Plants also help to reduce stress and the act of tending to plants can be a perfect way to practice mindfulness. Having beautiful cut blooms around the house can also aid your mood – choose calming blue and purple hues, known for soothing the mind; you could even add some Eucalyptus to stimulate the immune system.
Garden yoga
Connecting our body and mind through yoga can help us experience being present in the moment. Being in the present of 'what is' often means we'll receive so much more from the experience of the moment, and perhaps open ourselves up to new possibilities and better see the beauty around us. Practicing yoga in nature is the perfect complement to this; consider using the grass rather than a mat to connect with the earth and your surroundings.
The nutrition of nature
Food is a lot more than just what we eat to satisfy our appetite – we can boost our health and wellbeing by incorporating nature into our diets too. Micro nutrients, for example, vitamins and minerals, are where a lot of our antioxidants are found, and many of these can come from foraging in nature and even in our gardens. Take dandelions; the root is often used as a diuretic in tea. Meanwhile, dried rose petals can add a touch of sophistication to a summer BBQ by popping them in a glass of Prosecco. Or elderflower, the ultimate drinks mixer, is also very immune-supportive. Whether you have them growing in your garden, or you'll be foraging, including these parts of nature in your diet can help you become more mindful.
Flower arranging
Another way to relax, that's both simple and rewarding, is flower arranging. Taking a few moments to yourself is important, and your blooms of choice can also help; calming blue and purple stems can alleviate stress and anxiety, and promote creativity. Lilac roses, purple freesia and purple lisianthus; all colours which can help with depression, calming the mind and soothing mental illness and nervous disorders. Meanwhile, lavender is known for reducing anxiety and stress, and the calming eucalyptus stimulates the immune system and clarifies the mind.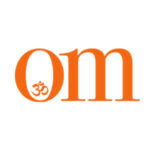 First published in November 2009, OM Yoga magazine has become the most popular yoga title in the UK. Available from all major supermarkets, independents and newsstands across the UK. Also available on all digital platforms.