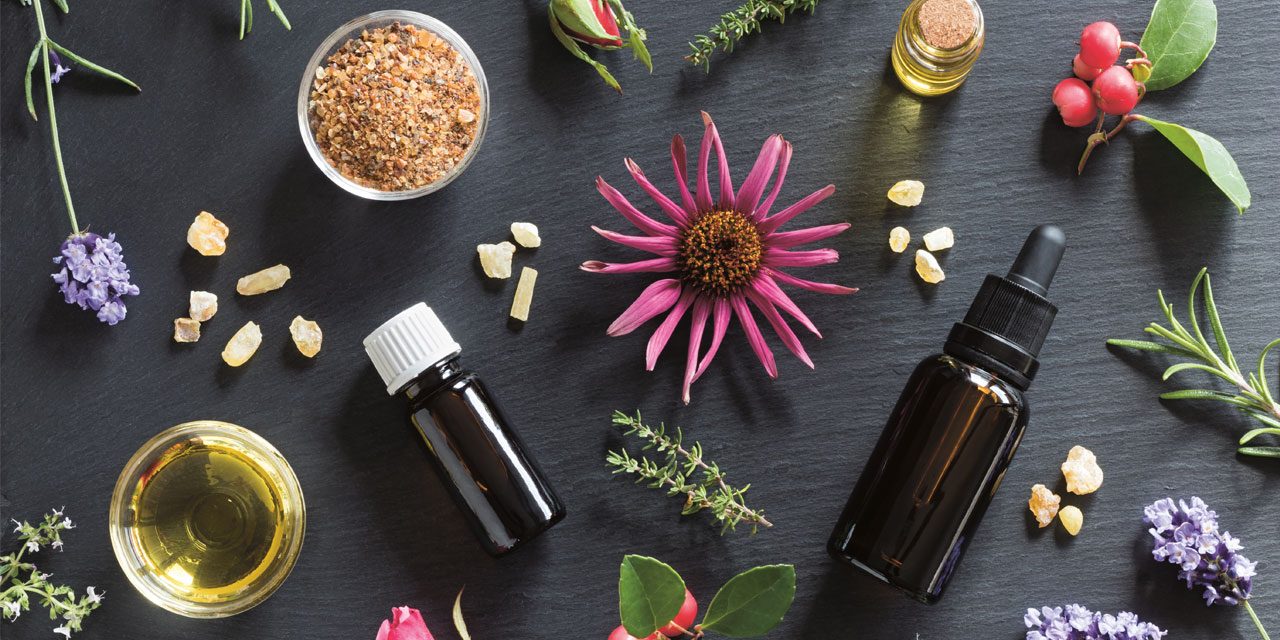 Using essential oils during the menopause for comfort and nurturing
There are many ways to find comfort and support for those experiencing symptoms associated with the menopause or perimenopause. Yoga is one of them. Another is the use of essential oils and aromatherapy.
"Using essential oils during menopause can be really helpful in supporting, nurturing and comforting you during this time of transition," says Jenny Gibbons, clinical aromatherapist and founder of Root and Flower.
"I love this quote from Dr. Christine Northrup: "Our fertility stops being about having children and starts being about what we create for ourselves that benefits us and the people around us."
"If we take these words to heart, we can understand that this time can be about looking inward and deeply accepting ourselves and that this too can be an act of kindness, nurture and creativity."
Opposite, are a few essential oil blend recipes to help support those going  through the ebb and flow of the menopause and inspire you as you journey inward:
1. To calm and cool during hot flushes:
Into a 10ml pure coconut oil or jojoba oil base add:
2 drops of peppermint essential oil (to cool, boost energy and remedy headaches)
5 drops of clary sage essential oil ('wonder oil' for all things hormonal
2 drops of geranium essential oil (mood elevator and anxiety comforter)
2. To remind you of your  inner beauty:
Into a 10ml pure coconut oil/jojoba oil base add:
5 drops of ylang-ylang essential oil (offers feelings of self-love and confidence)
5 drops of rose essential oil (encourages
deep self-love and acceptance. Also helps us to trust and release fears associated with heart matters, intimacy, trust and our own power)
2 drops of sandalwood essential oil (helps you surrender anxiety around releasing and letting go. Connects you inward)
3. For a restful, deep sleep:
Into a 10ml pure coconut oil/jojoba oil base add:
6 drops of lavender essential oil (deeply relaxes and comforts, like the softest blanket)
2 drops of ylang-ylang essential oil (to calm and balance the nervous system, and gently soothe)
2 drops of roman chamomile essential oil (to calm and make you super sleepy)
Either pour these blends into in a warm bath or apply a little onto pulse points as desired.
CLAUDIA RECOMMENDS
OM writer Claudia Brown highlights her own aromatherapy favourites:
"I was very keen to explore all complementary therapy options for my own menopausal symptoms. My most amazing discovery is clary sage — it is so popular that my local high street shop hides it as it gets stolen!
I've researched extensively on this subject and there are many similarities both commercially and anecdotally about which essential oil can help with certain symptoms. I have great fun mixing my own potions and lotions based on my symptoms, and spread liberally on my abdomen and pulse points.
Internationally acclaimed book, 'The Complete Guide to Aromatherapy' by Salvatore Battaglia suggests bergamot, german and roman chamomile, clary sage, cypress, sweet fennel, geranium, jasmine absolute, juniper berry, lavender, neroli, rose absolute and otto, ylang ylang.
Doterra produce Clary Calm: a blend of clary sage, lavender, bergamot, roman chamomile, cedarwood, ylang ylang, geranium, fennel, carrot seed, palmarosa, and agnus castus.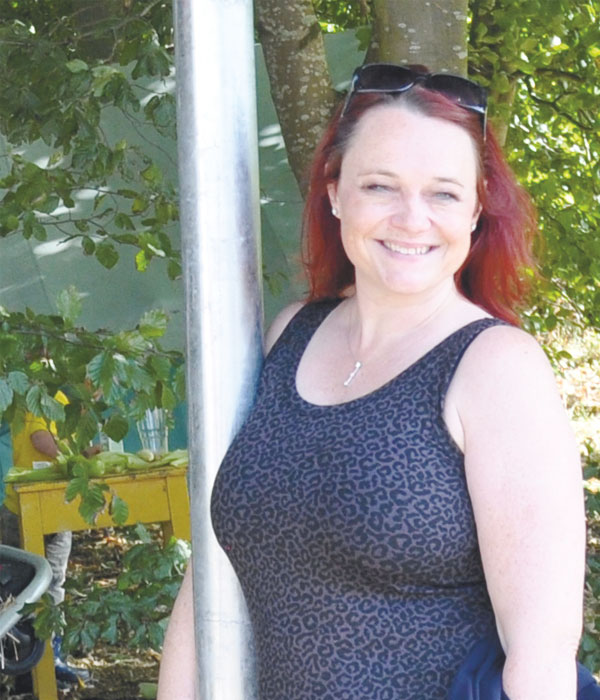 Youngs Essential Oils use the following essential oils in a variety of options for women: geranium, coriander, vetiver, orange, clary sage, bergamot, ylang ylang, sandalwood, peppermint, fennel and frankincense.
Root & Flower make the lovely Sacral Chakra oil which contains clary sage, ylang ylang, rose geranium and neroli, while Aveda's Chakra 2 spray contains sandalwood, orange and geranium.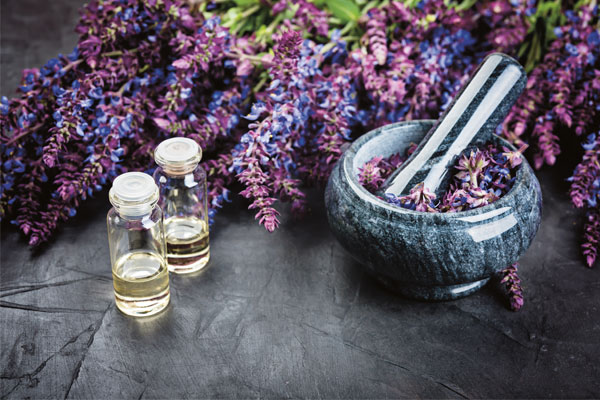 CLARY SAGE
Clary sage essential oil is considered by many experts to be the most effective of all essential oils for balancing hormones. For some women it can provide relief for menopause symptoms like hot flashes and anxiety, reduce the intensity and frequency of night sweats, relieve symptoms of PMT and reduce menstrual pains as well as regulate hormones to lift your mood and improve mental strength. The herb contains natural phytoestrogens, often referred to as 'dietary estrogens' derived from plants that regulate estrogen levels.  A 2014 study in the Journal of Phytotherapy Research showed that inhaling clary sage essential oil resulted in lowering cortisol levels by 36%, while also improving thyroid hormone levels. High cortisol levels can lead to weight gain, depression, and many other problems. The post-menopausal women who participated in the study had been diagnosed with depression, but after the trial, they noted that clary sage had a significant effect on improving their mood and relieving symptoms of depression.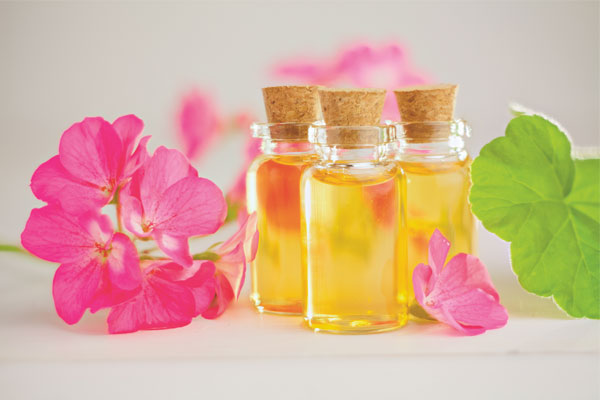 GERANIUM
Geranium essential oil is known to be calming, soothing, revitalising and detoxifying. It can help improve dry skin, a common problem for menopausal women and is also considered a powerful regulator in hormone secretions that help treat PMT and menopause symptoms, reduce anxiety and irritation and alleviate mood swings. In research focused on menopausal women, those who received aromatherapy massage for eight weeks using a blend of geranium essential oil and almond oil experienced improvements in mood and depression. For some women, geranium essential oil can also provide cooling relief from hot flashes and night sweats.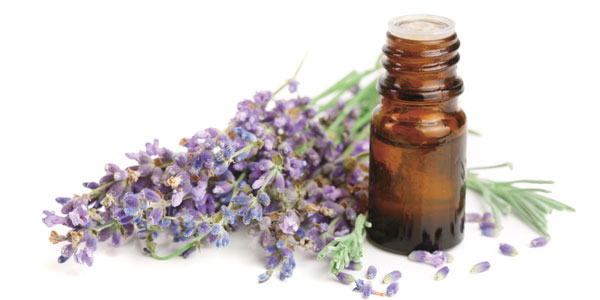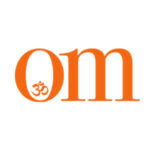 First published in November 2009, OM Yoga magazine has become the most popular yoga title in the UK. Available from all major supermarkets, independents and newsstands across the UK. Also available on all digital platforms.