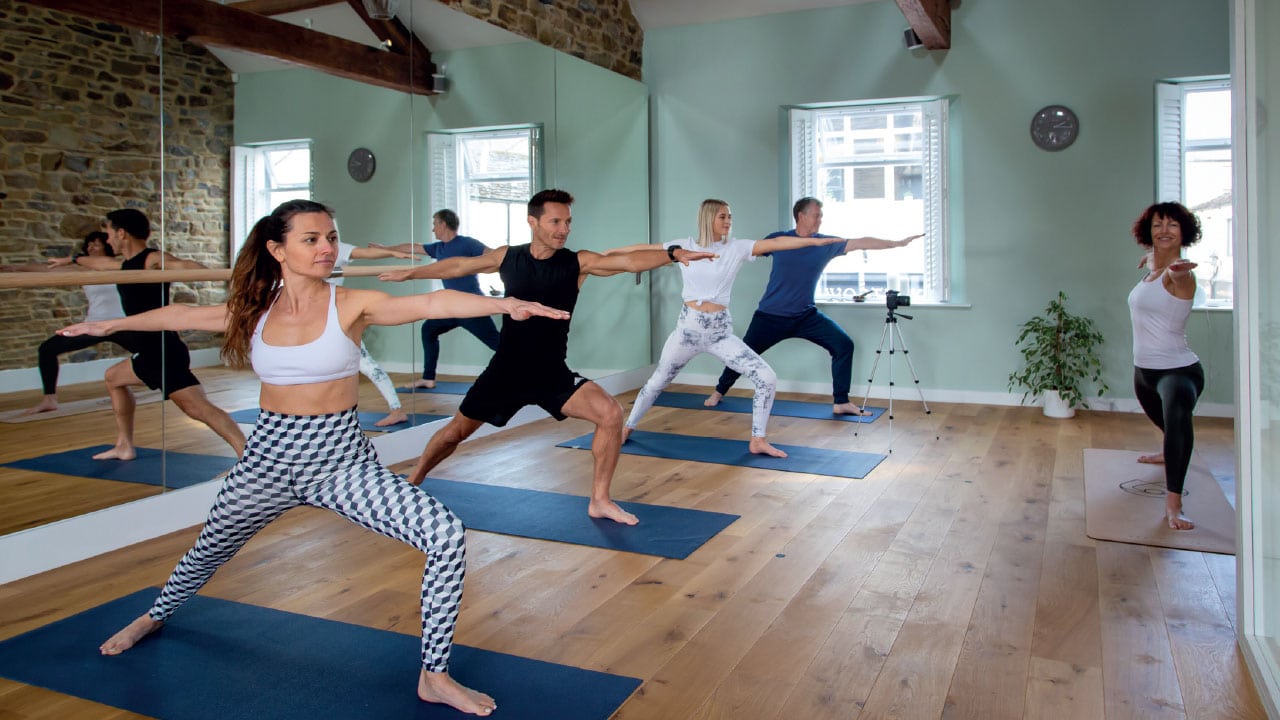 3 James Street, Harrogate, North Yorkshire HG1 1QS
15-17 Coach Street, Skipton, North Yorkshire BD23 1LH ebruevrim.com
Ebru Evrim's town centre studios in North Yorkshire are an oasis of calm and wellness in tastefully renovated buildings with beautifully appointed facilities and equipment. In 2019, after teaching yoga and Pilates in classes around the village halls of the Yorkshire Dales, Ebru Evrim moved into the market town of Skipton.
Finding a beautiful old 19th Century building in the canal quarter, she set about creating a stunning studio space and gathering a team of fellow teachers each specialising in different disciplines.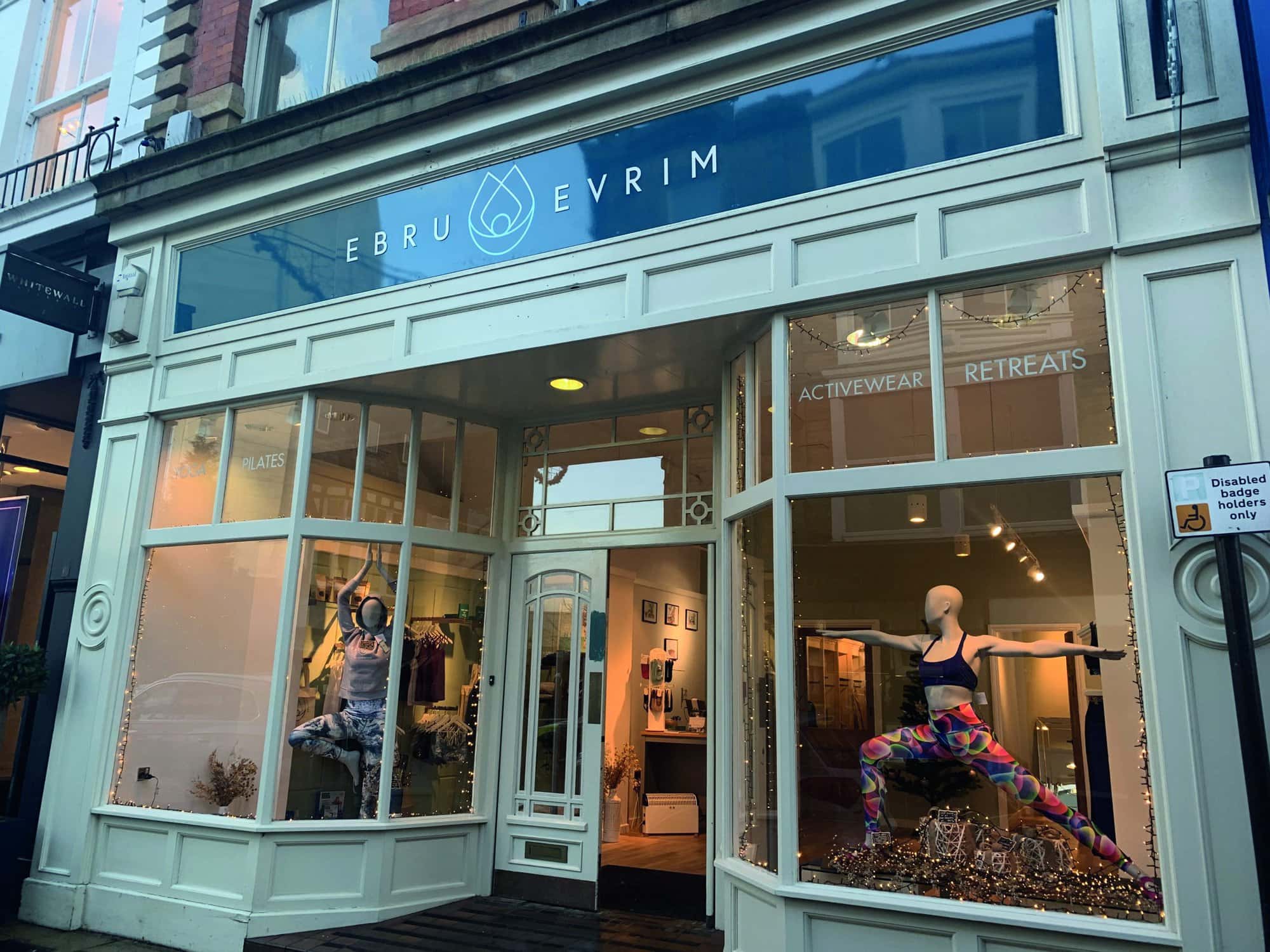 She transformed the canal side three-storey building to create a ground floor studio with reformer apparatus and a first-floor studio dedicated to mat work. Luxuriously appointed, it forms an innately calm environment for wellbeing, which appeals both to local residents who have become members and to the many visitors who flock to the pretty tourist town.
With the Skipton studio approaching capacity, Ebru looked to expand within a comfortable radius of home. Considering the options did not take long; what better location to choose than Harrogate, a savvy spa town already famed for championing wellness.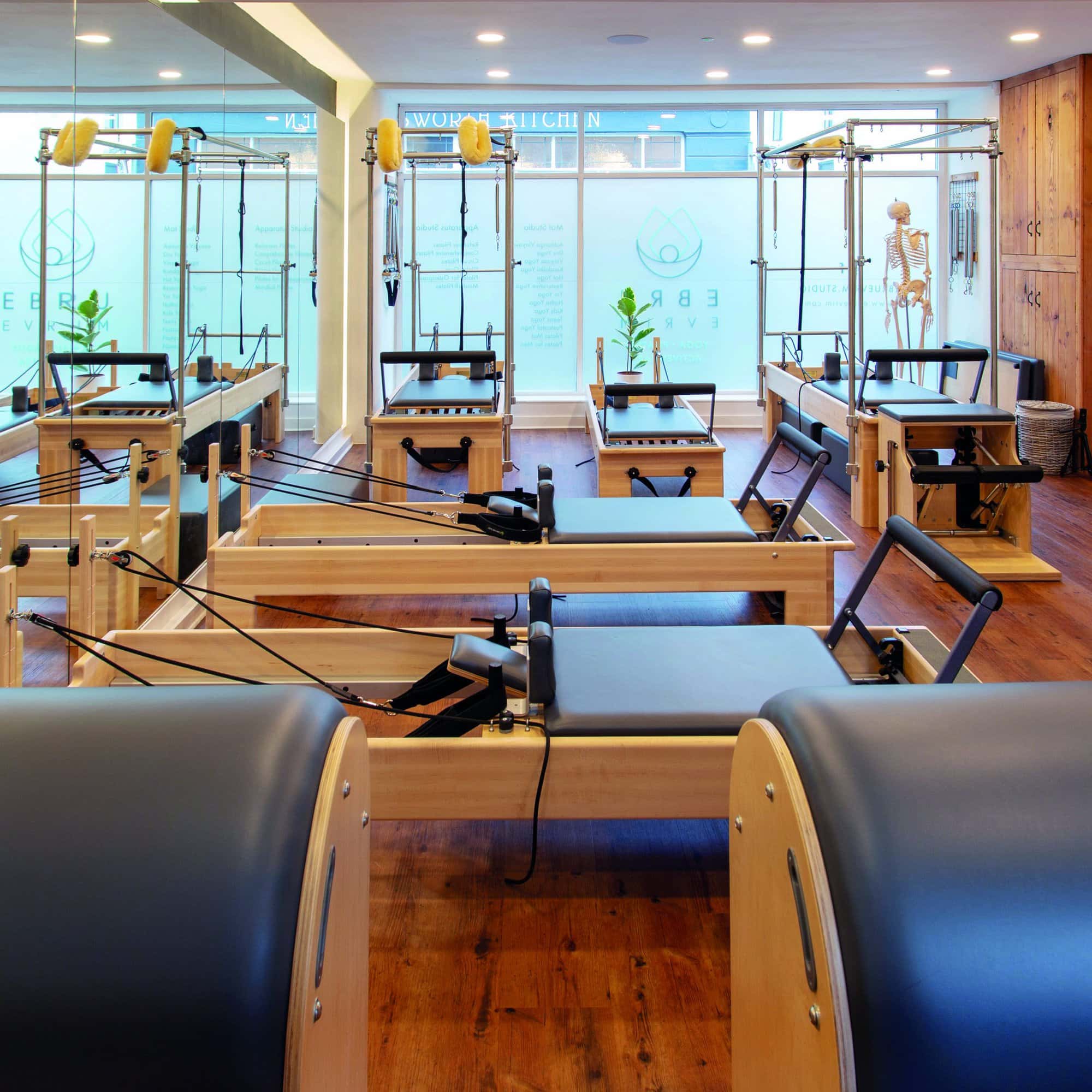 The Harrogate branch also has the additional attraction of a larger space to linger and socialise before or after sessions, featuring a café run by a catering partner specialising in food for wellness. There is also a dedicated area for working with clients requiring specialist therapy for conditions such as arthritis and osteoporosis. Finding grandiose prime location premises in the centre of the town on James Street, she set about reproducing the same stylish blend of yoga and Pilates studio space alongside tantalising retail displays of her own brand of activewear available to purchase.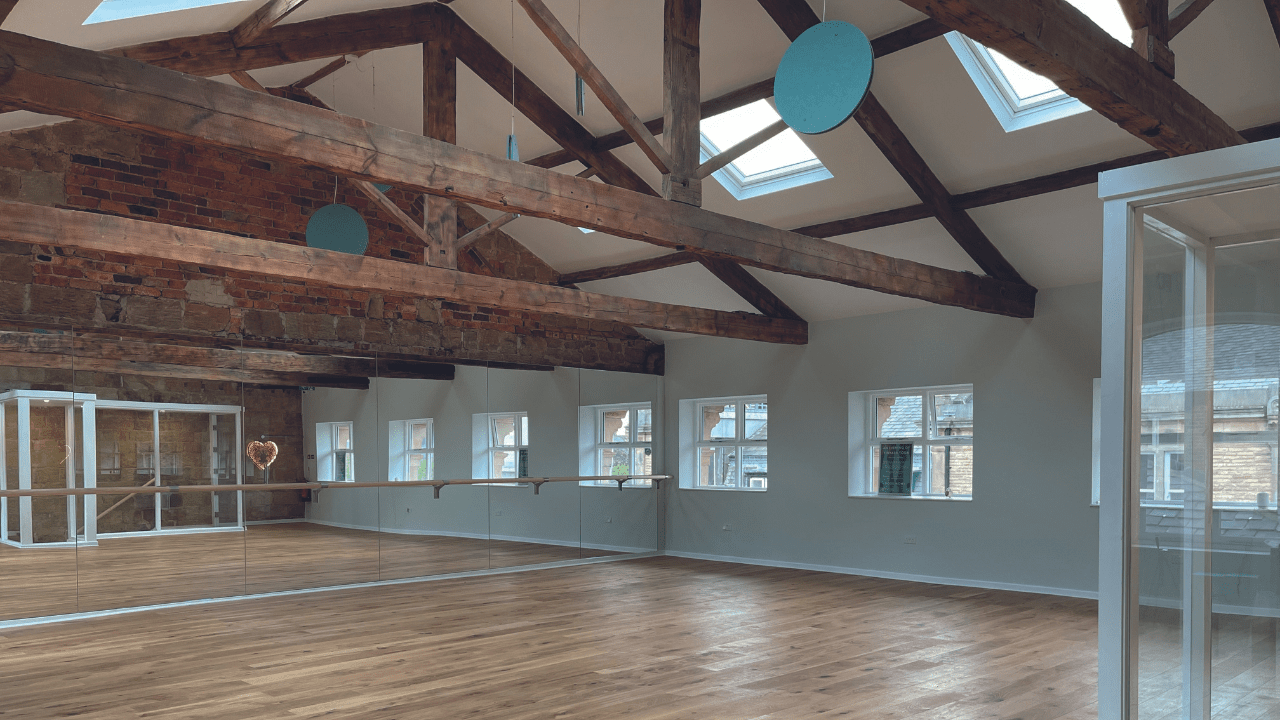 Regular classes in the timetable include Ashtanga, Hatha, Vinyasa, Slow Flow, Yin Yoga, Yin Yasa, Booty Barre, mat Pilates and apparatus Pilates, along with specialist sessions such as for pregnancy and back care.
Of course, all the amazing spaces of the Yorkshire Dales are also close to hand, along with beautiful parkland and gardens in Harrogate, so sun salutations in the great outdoors are often featured in the daily timetable of classes and workshops offered.
Meditation, mindfulness, yoga and Pilates sessions are available all week from early mornings through to the evening, so there is usually something to suit everyone whatever their schedule. And the good news is that many sessions are also available online, so you can join the ambience from wherever you are.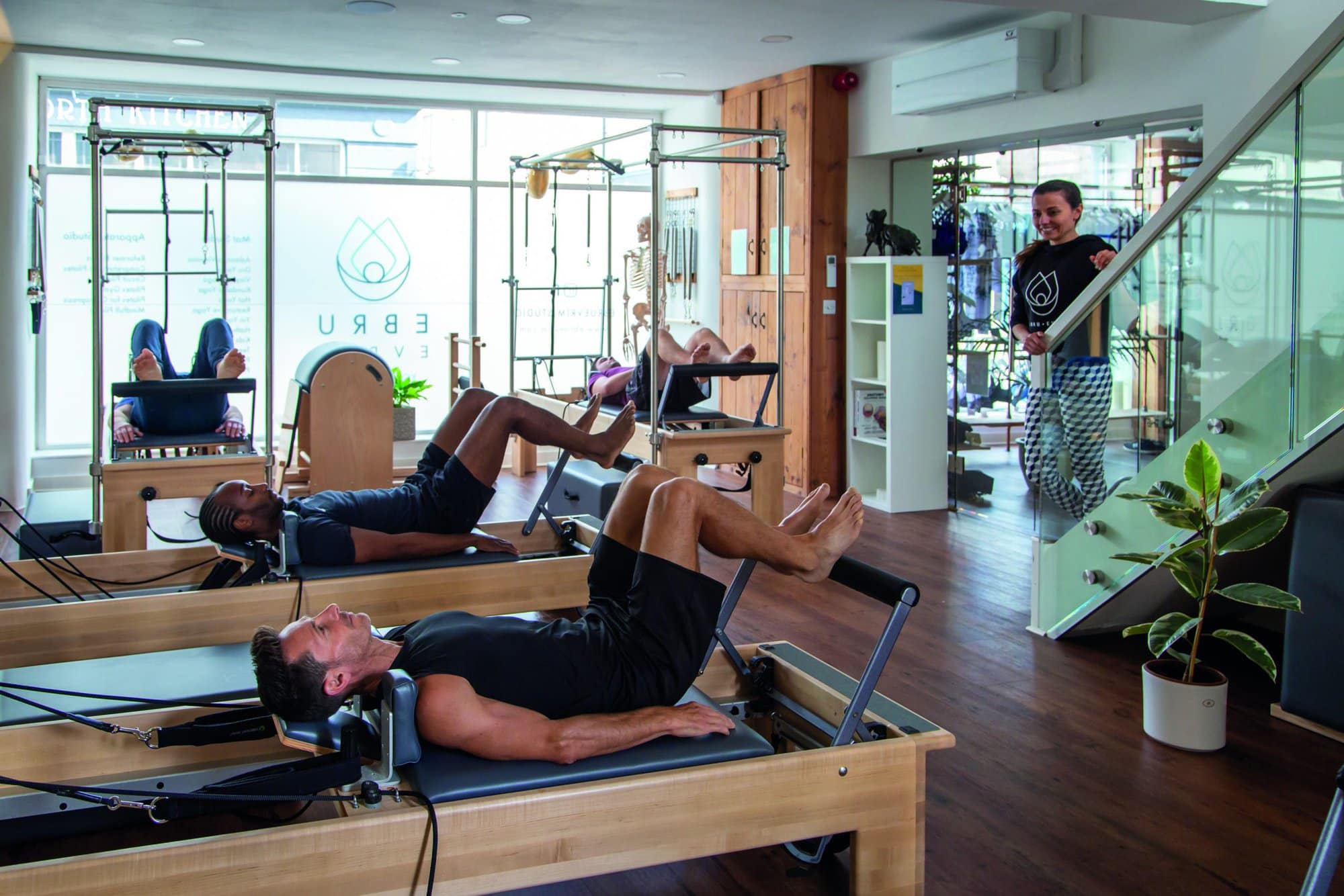 For a really immersive experience, Ebru Evrim and the team also offer retreat holidays in amazing spaces at home or abroad, where you can enjoy the expertise of the teachers while relaxing in the Mediterranean or closer to home in a beautiful Lake District country house.
Take a look for yourself...get the studio vibe at: @ebruevrim.studio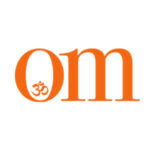 First published in November 2009, OM Yoga magazine has become the most popular yoga title in the UK. Available from all major supermarkets, independents and newsstands across the UK. Also available on all digital platforms.