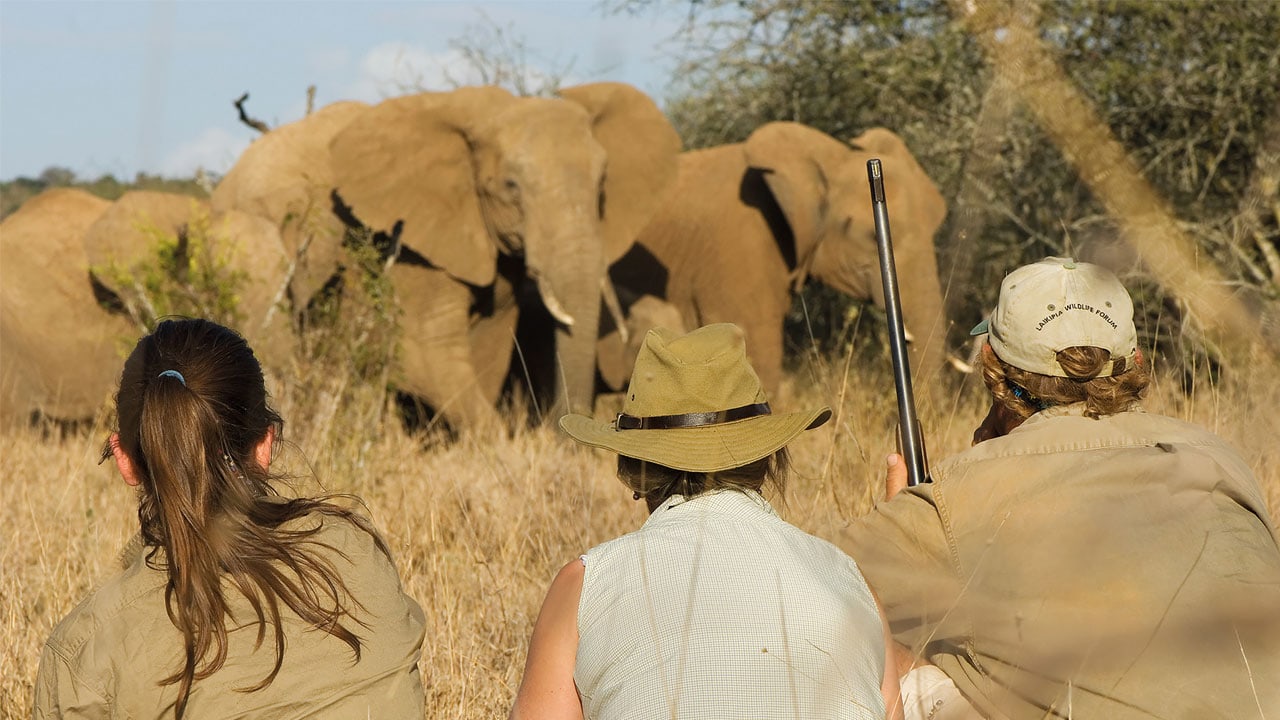 A safari yoga retreat in Africa
Tick off your bucket list this year and head to the wild Kenyan bush for a yoga safari like no other. Here's a glimpse of what to expect on The Safari Retreat
You hear a sound and look up from your yoga mat, quickly turning to your left. There, down below the hill where you have just finished your class, is a family of elephants, peacefully grazing in the bushes below. You pull out your phone and take a picture, then quickly sit back down to enjoy a moment of pure tranquility in the Kenyan bush. An ice-cold mango and passionfruit juice is brought over to your mat, and you sigh a breath of calmness and harmony that is hard to attain in our usual fast-paced lives.
The Safari Retreat offers unique raw, real and authentic wellness retreats to Kenya. Live for a while amongst wildlife and big nature and feel your soul exhale. Feel rejuvenated, disconnect from the busyness of the world and reconnect with yourself in the wilderness
These trips offer a one-of-a-kind wellness experience, for all yoga levels and experiences, based in Laikipia in Kenya.
Enjoy a morning coffee overlooking a herd of elephants, walk around in the African sunshine and relax with a gentle yoga session in the morning and in the evening. Imagine the stories you will tell: from the morning's horse riding in the bush, sunset yoga sessions overlooking the savannah, and then falling asleep at night to the roar of the lions.
Your destination is Sosian Lodge, an elegant, exclusive and informal lodge nestled in 25,000 acres of prime wildlife habitat. Here, you can gallop alongside zebras on horseback, take a camel ride to breakfast, walk with elephants, do a day's game drive in open-sided 4X4's, search for leopards by torchlight, swim in the rivers and jump from the waterfalls. Not only will you have a world class safari, but you will also ground down daily through wellness yoga classes and workshops, run by expert teachers from the original Africa Yoga Project.
A home-from-home atmosphere, the lodge offers a swimming pool and tennis courts along with a large sitting area, dining room, bar and expansive veranda, offering undisturbed views of the bush beyond with plenty of time to relax.
Stay in the Italian or Garden Cottages, all equipped with en-suite bathrooms, verandah, 24-hour power and morning tea or coffee. The retreat is all-inclusive of meals, alcohol, soft drinks, safari activities, transport and wellness classes.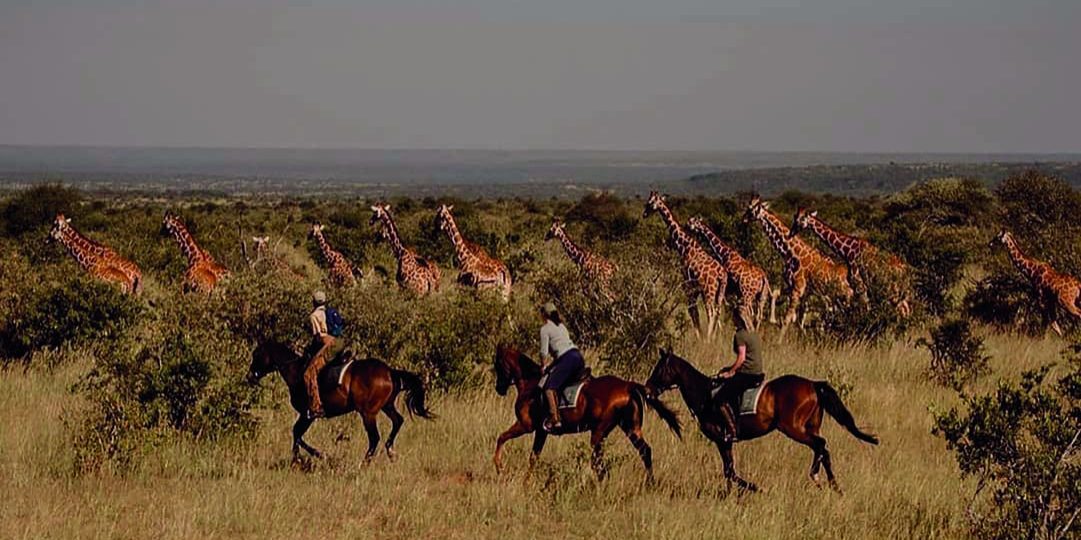 You'll find several endangered species safely harboured in Laikipia. About half of Kenya's black rhino population, several healthy packs of African wild dog and the finely striped Grevy's zebra have all found refuge there. Other wildlife is also in abundance with some 2,000 elephant, which roam freely across the area.
What used to be an area of huge livestock farms is now one of Kenya's best secret conservation success stories. The Laikipia area stretches over a vast area from towering Mount Kenya to the arid northern regions, sprawling between a network of perennial waterways that empty into the great Ewaso Nyiro River and support an abundance of wildlife.
What's more, ranchers in Laikipia are working with local communities to protect wildlife and generate employment from luxury tourism with fantastic results. Groundbreaking conservation projects work together with local eco-tourism, generating sustainable income for the local Samburu, Laikipiak and Mokogodo Maasai communities. All of these you can visit and be part of your story for years to come.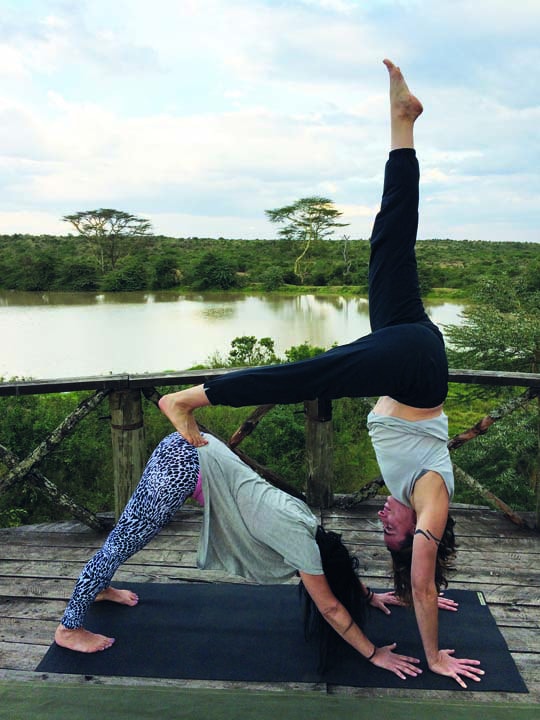 The Safari Retreat
The Safari Retreat was made by Becky Robertson out of a passion for real retreats based in some of the last wild places on earth – Africa. She lives in Kenya with her family and has merged her own wellness journey into the safari travel world. Kenya has been voted (for nearly a decade) by the World Travel Awards as the top safari destination in the world. Why? Because safaris here are rare, authentic and real.
Join the next trip, October 29 – November 5, 2022 at Sosian Lodge. Prices for a shared room are £3,995pp and £4,595pp for a single for 7 nights. Safaris are best shared! Come with a friend and receive £200 off per person or come and meet some new friends! Only 12 places available.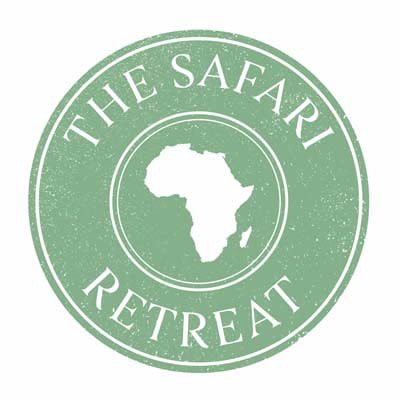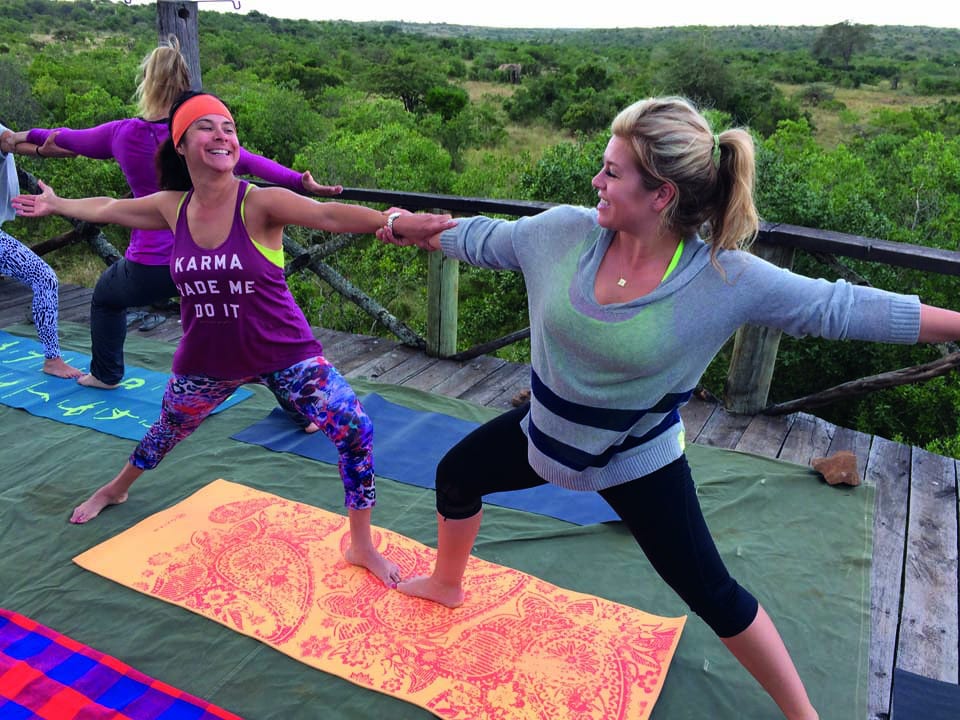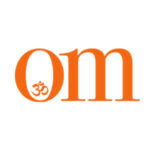 First published in November 2009, OM Yoga magazine has become the most popular yoga title in the UK. Available from all major supermarkets, independents and newsstands across the UK. Also available on all digital platforms.