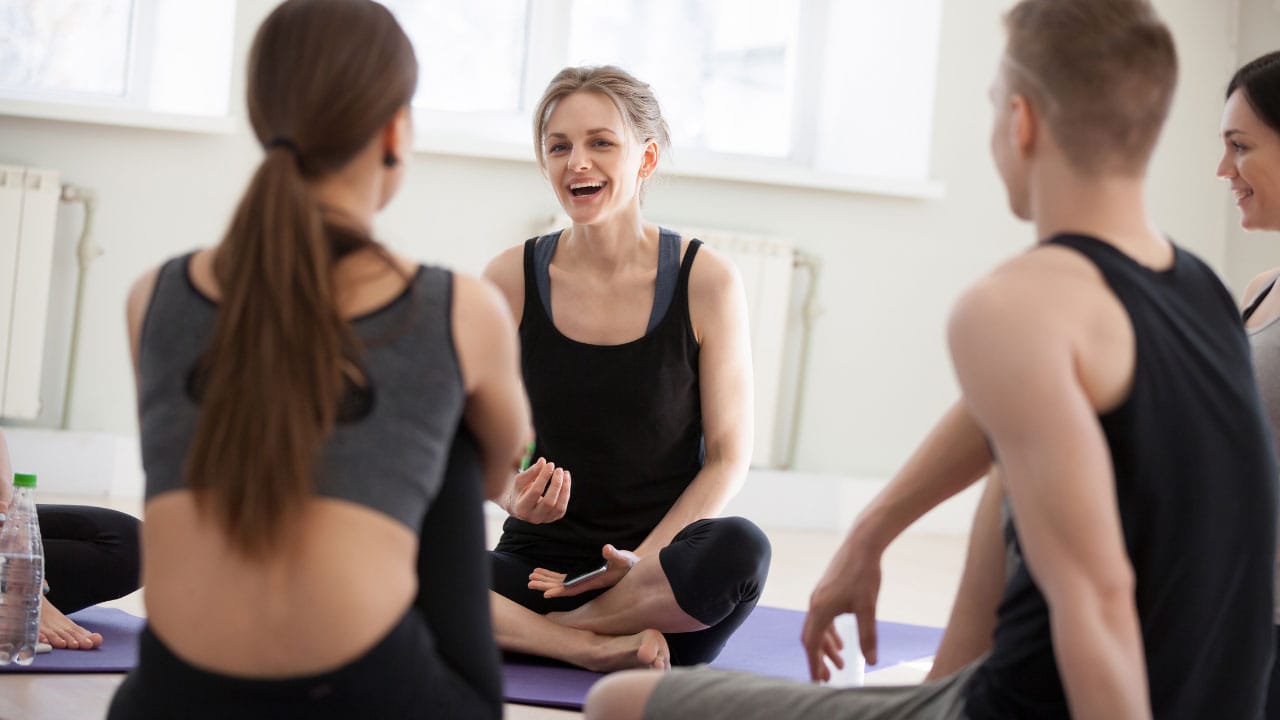 7 ways to deliver enjoyable and valuable online yoga class
Seven essential tips for yoga teachers running online classes. By Jessica Armstrong
Online yoga has taken the world by storm and students have embraced it. With more access than ever to their favourite teachers, yogis are finding that not only has the online movement given them more options to connect outside of class, but also more ways to absorb the class content their teachers are studios provide through classes, on-demand videos, and recordings. Which is why it is so important for yoga teachers and studio owners to not only provide this content but find ways to make classes memorable, enjoyable and most of all valuable to students.
Yoga is so perfectly suited to online…it's like online was invented to deliver it!
The ability to practice from home in your own space and still feel part of a community is so powerful and has given yoga teachers an opportunity to grow in their understanding of what it is to be a teacher.
By emphasising the importance of not only teaching online but delivering high-quality engaging classes, you can continue to help your students in a meaningful way and be re-invigorated in your own practice.
With that in mind, here are seven ways to perfect your online classes and invite your students into an immersive online experience:
1. Presentation is important
It bodes well to remember that while the curtain has been lifted and you are now inviting your students into a more intimate and personal view of you and your home life, that you are still the teacher. Keeping in mind that you are there with the purpose of teaching and guiding your students will help you focus on your presentation. While your first go at online classes may have a few hiccups here and there, be mindful that even through a screen all eyes are on you. As a teacher and a spiritual guide, you still have a responsibility to deliver the same way you would in a studio.
2. Lights, camera, action
Lighting and sound are fundamentally what you are delivering so take some time to get it right. It's low cost and easy to get the set up right, and it's incredible how much more professional your presentation can be with a little bit of equipment.
Some essentials I'd recommend:
HD camera
Lighting - see USB lighting rings
Microphone - can be a lapel version or a standalone
If you have a big window, you can face your camera inward from the window which will help you avoid casting a shadow on your body and face, and will give you natural light. If you switch between teaching inside and outside try to practice angles to make sure the sun or shadows are not blocking your students' view of you. When teaching via Zoom solid colours help you stand out and stay in focus, and keep your colour choices in mind depending on your background, especially if you choose to use one of Zoom's fun virtual background options.
3. Get all the angles and try your hand at multi-cam views
In the studio, you don't have to worry if your students can see you in the correct position. You also have the ability to correct their poses if need be. However, demonstrating important positions and angles online can be a bit trickier if you are only using one camera. A combination of your laptop or notebook camera, a USB camera, and your phone is the perfect way to capture all the angles and give your students the best view of your movements. With Zoom, you can switch the angles when using multiple cameras which is helpful in capturing all the angles and larger shots that may not make it into one single screen. There are also several applications you can download that will allow you to partner your cameras to create multiple views that your customers can see at the same time while using Zoom's screen share feature.
4. Don't forget the importance of social interaction
Start the class early and make sure that students are welcomed personally. Set up Zoom or your streaming platform to make sure that it allows students in straight away rather than waiting for your permission. This means that attendees who want to arrive early and relax before class by chatting are able to do so. Community is such a fundamental piece of yoga and your students will feel like they have that sense of camaraderie again when they are able to bond and spend a little time before class with their friends and fellow yogis. You can even dedicate time and add a little social plan before certain classes for those students who enjoy having this extra time with you.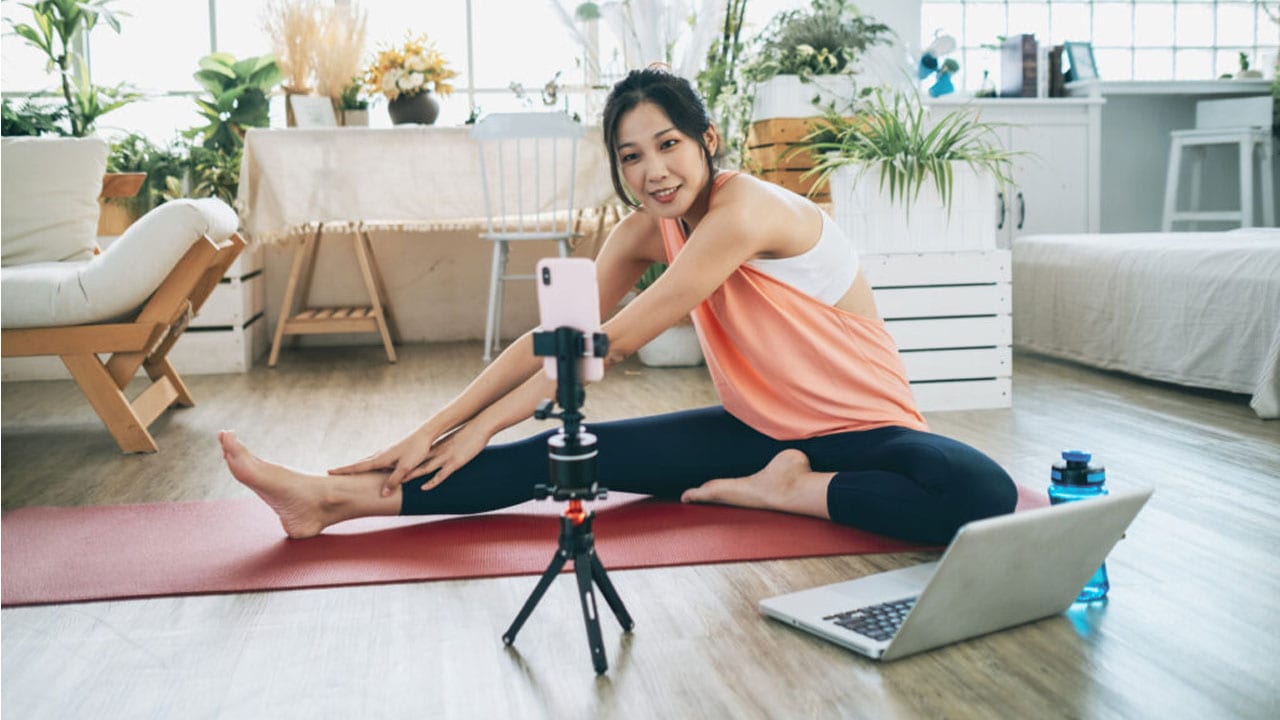 5. Create an inviting space
Your students' lives might feel a little hectic right now, so creating a space and class environment that boasts peace and tranquillity will help them feel more calm and relaxed. Spend some time ensuring that you have an uncluttered and private space that allows the feeling of being with you in your studio. You can also add some of your personality to the decor and let your students know a more personal side of you that they may not have experienced or seen before. If students have the ability to then you could also recommend they light incense or dim the lighting so they can focus on being present and in the moment for your class. If you have special tools or equipment that you use for class, let your students know how to prepare and what they need to bring so that the experience feels more in sync and immersive.
6. Be a professional with booking software
Save time and present your classes in a professional way. There are many booking platforms available to help you offer a seamless high-quality experience from registration to attendance. A popular option for yoga studios is TeamUp, which offers a Zoom integration, secure classes, and automatic online registers — all linked to easy payment options, so your students can sign up and book in advance. They can register for a spot on your online class as far in advance as you offer classes, ensuring that you are a regular and familiar part of their weekly routines. Making sure that you own the content you produce and have permission from attendees is easy with good software because you can automate all the paperwork and 'money stuff'. Your time is best spent focusing on your class content and giving your students the experience they crave, and having a booking system will give you back the power to do just that.
7. And the most important thing
Listen to your students to find out how they like your classes. Don't ask for praise - read between the lines and try to get meaningful, actionable feedback. If the lighting was too dim or there was a strange clicking noise these are important and improvable things. Your students will not only value that you care about their opinions and feedback, but they will also feel heard and like they are a part of what matters most to you. Spend some time checking in with your students and getting to know their needs and what they want from class, so that you can work on what's important to them in your classes.
Online yoga is certainly here to stay. It's a challenge but it's one that gives you so much potential for freedom and ability to be resilient whatever the teaching landscape. Become an online class pro and secure your future doing what you love.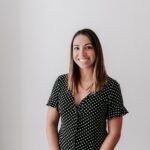 Community and Partnerships Manager at TeamUp, fitness management software for boutique gyms and studios. Passionate yogi, traveller, athlete.
If You Enjoyed This, Then You May Also Like...