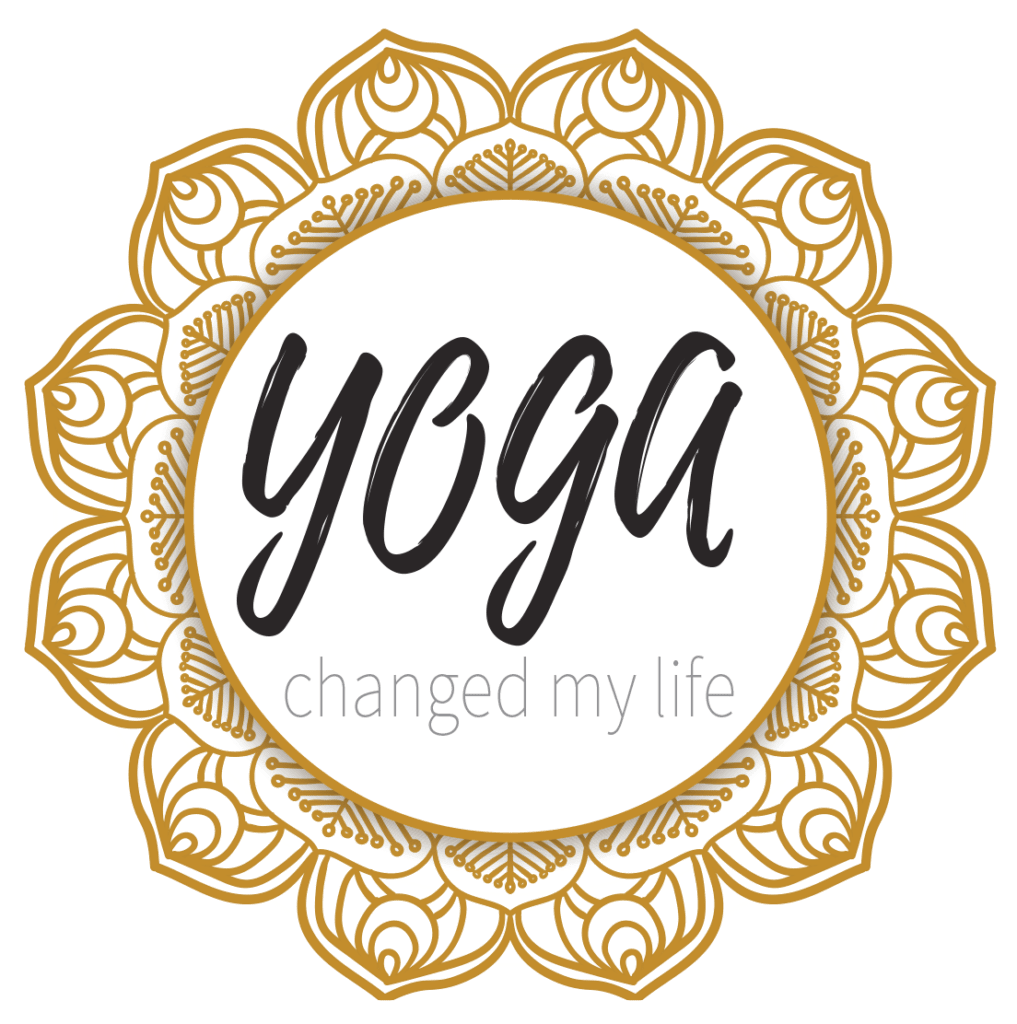 Emma Smallman, a dance fitness teacher to drum & bass music for many years, finally found the ying to her yang through yoga. Now she's helping others discover the magic too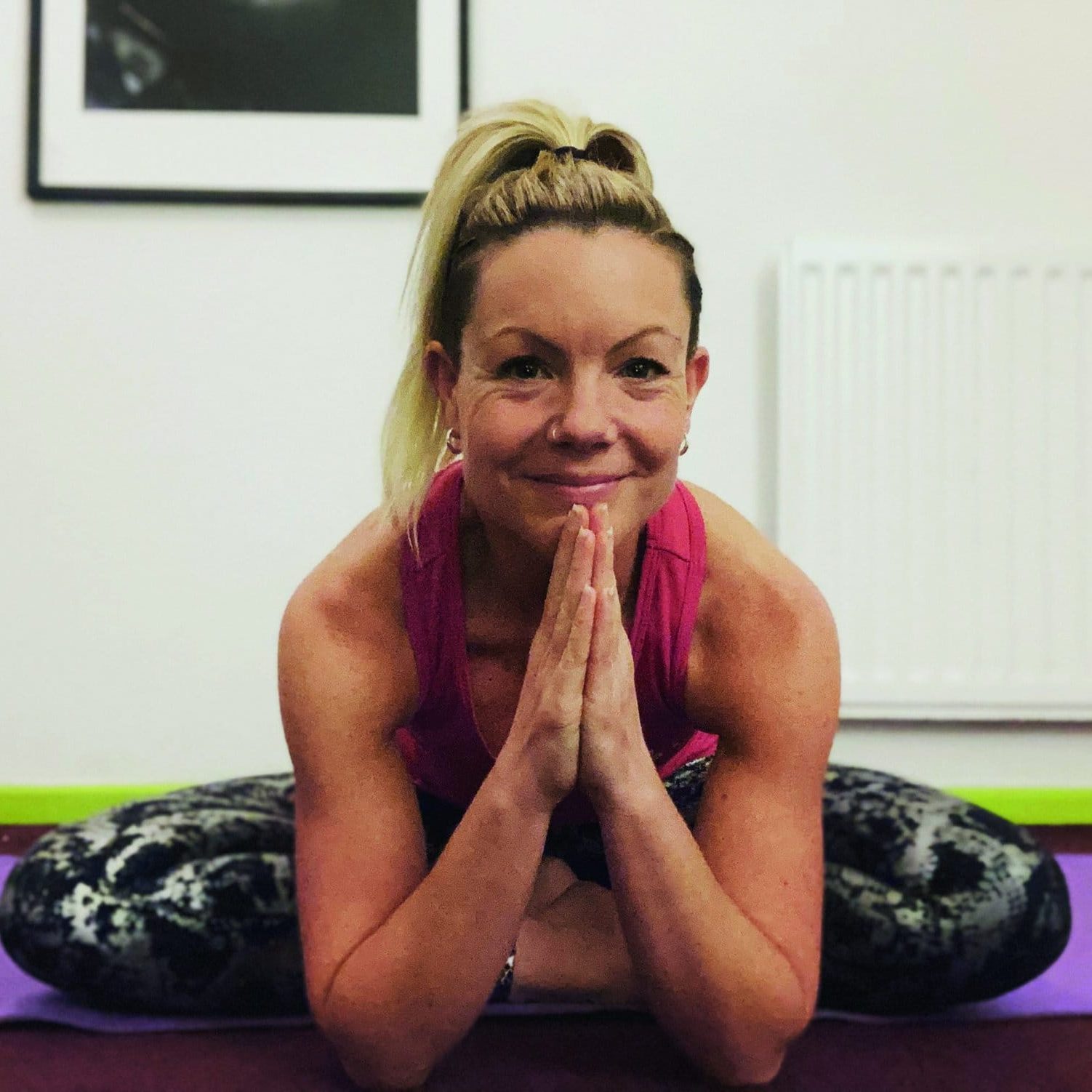 OCCUPATION: Founder of Drum n Bounce & Dubstretch Fitness
There were classes on at the gym I attended so I thought I'd try it out. I struggled though; my body usually felt stiff, tight, overworked. That's probably because I caned the cardio and had a hectic working life, topped off with a lively social one as well! At that time, I didn't really feel like yoga was my thing. I created and taught a class called 'Drum n Bounce' which is a dance fitness class to drum & bass music, the other end of the spectrum to yoga. I was all about the yang energy. Whenever I did get to class, I would usually make excuses and leave before Savasana, I couldn't see the point in lying still for 10 minutes. Oh, how things have changed!
The start of that process came after I had an out-of-the-blue seizure at home one morning. It was a real shock and stopped me in my tracks. I was concussed for a while after, had numerous tests at the hospital and wasn't allowed to drive for six months. Luckily, there were no lasting health issues, but it did give me a lesson. I needed to re-address the balance in my life and slow things down.
I remember trying to meditate around that time and ended up in tears due to my inability to sit still. I persevered and over the next few years became more open to yoga practices and what they might be able to offer. I went to various retreats and classes and noticed some profound experiences; I felt tuned into something greater than myself and that intrigued me enough to want to keep venturing down the path.
I love doing yoga outside, being surrounded by nature and seeing the sky above. In recent years, I've found all sorts of green spaces near where I live in Birmingham that I cycle to with my mat. There is one field that I call my little zen den. Whenever I go abroad, I always try to find a local yoga studio. I've done classes in Cambodia, Vietnam, Croatia, Canada, Iceland, Gran Canaria and next up is Morocco. Saying that though, my home practice really is the most precious. That's when I am most experimental, curious, and carefree.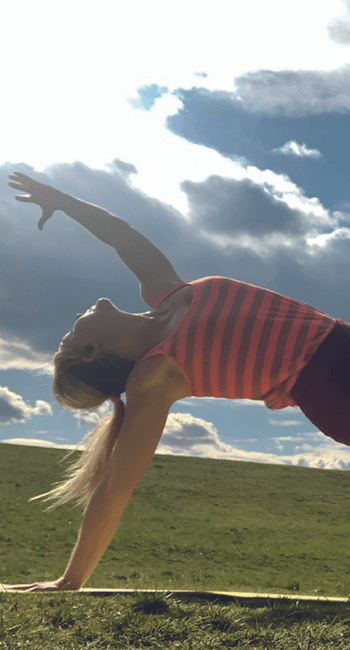 How has yoga changed your life?
Through a series of happy accidents, I found myself on a 200-hour teacher training with Real Flow Yoga in Morocco and I'd say that's when yoga really found me. I felt like a total imposter at first; how can I be a yoga teacher when I can't even touch my toes? I soon realised that was irrelevant and the postures were only one element of this deep, holistic, ancient practice. I was in a relationship at the time which was deeply damaging, and yoga held up the mirror and shone a light on my life.
I couldn't hide anymore from the things which weren't serving me. It was a long process where I delved deep into the various limbs of yoga steadily building my physical, emotional, and spiritual strength to make significant changes. It provided me with a consistently safe space to release emotions without judgement. It enabled me to tune back into my intuition, which had been lost.
It allowed me to show unconditional compassion for myself and my body. Movement became a much more fluid exploration rather than a rigid set of rules and I embodied a yogic lifestyle more and more. I began a meditation practice, twice a day for 20 minutes, and it's now non-negotiable; I do it everywhere and anywhere.
It took me a few years to find my authentic yoga voice when I first started teaching. Then, one day, I realised that my experience and interpretation of yoga is unique, as is everybody's, and some people will appreciate and resonate with my style, others won't, and that is okay. A few years later, I completed more training, this time with the Prison Yoga Project, a trauma informed 200-hour training in yoga, social justice, and leadership.
The impact yoga had on me was significant, and I then knew the direction I wanted to go, and that was to take yoga to people and places that may not normally have access but could benefit greatly. The course propelled me forward even more and the universe gifted me with some great opportunities. I now teach in a recovery centre for those on a 12-week programme for substance misuse, a domestic abuse refuge, a probation hostel and I also teach seated yoga for those with mobility issues.
Facilitating yoga for people when it's their first time in these classes is an enormous privilege. I now understand that I needed to go through times that felt impossible, I needed to be lost, so that I could fully understand the light that yoga can bring. This deep appreciation of the power of yoga means that I now have that opportunity to share this with others.
Teaching on the 12-week programme at the recovery centre. I have two groups of around 20 men and women every fortnight, a range of all ages, so many health issues, injuries, and conditions. Many arrive with fear and preconceptions about yoga, convinced they will not be able to do it. Sometimes it's lively in there, other times you can hear a pin drop; we laugh, we connect. I invite people to access the session from exactly where they are and in we go! Being a witness to people coming home to their own bodies and to themselves during and after class, well, it doesn't get better than that in my eyes.
My life is still busy, I choose to work and play hard, and life's stresses are still there. Yoga isn't a magic wand. However, something significant changed, I had an awakening into a more yogic lifestyle and that's had a hugely positive impact on how I react and respond to situations. Yoga is vast so I will forever be a student. I still teach 'Drum n Bounce' of course…I love the contrast and high-paced nature, and like me, its stronger than ever after 10 years on the fitness and festival scene…but I found the ying for my yang and for that I am eternally grateful.om
If you would like to be featured in Yoga Changed My Life please get in touch at: editor@ommagazine.com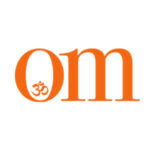 First published in November 2009, OM Yoga magazine has become the most popular yoga title in the UK. Available from all major supermarkets, independents and newsstands across the UK. Also available on all digital platforms.