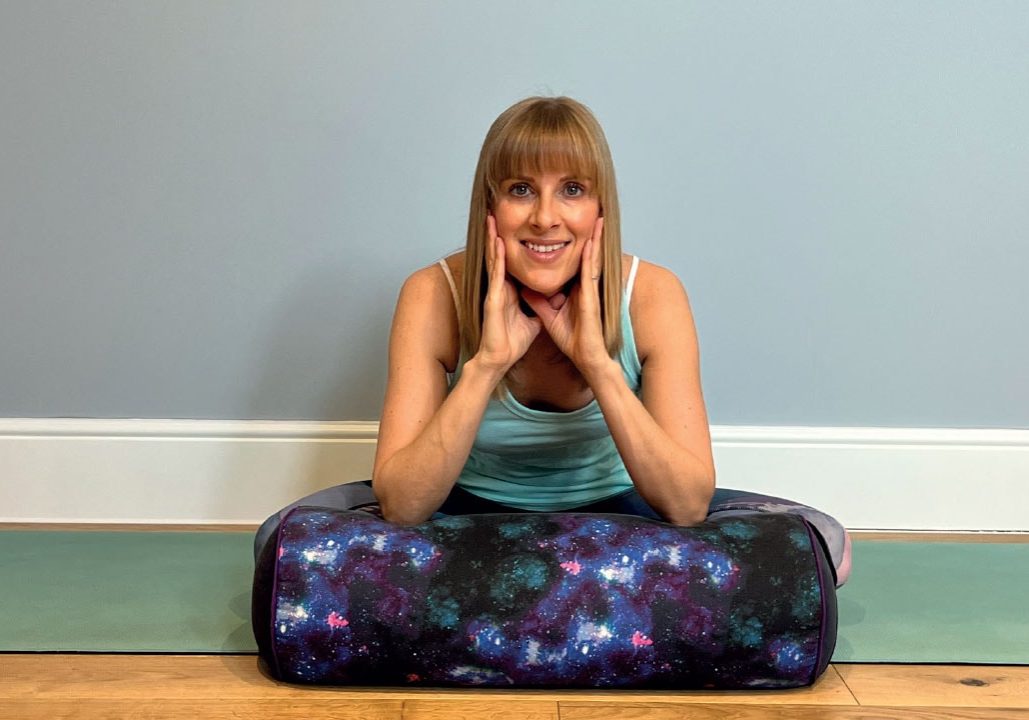 Yoga and cancer: how yoga helped one mum's cancer journey
After being diagnosed with breast cancer in 2015, Jodie Burnett found comfort and solace in her yoga and mindfulness practice. She's now a qualified instructor and committed to helping others heal
Jodie Burdett, 39, was diagnosed with breast cancer in 2015, a huge shock as she felt in her prime... recently married, with a two-year-old toddler and a secure job as a solicitor. Now cancer-free, Burdett has trained as a yoga and wellness coach, and empowers others through movement. She's an inspiration to us all.
Finding my feet with yoga
Since her breast cancer diagnosis in her early thirties, Burdett developed an interest in wellbeing and mindfulness, and now teaches yoga full-time to people living with and beyond cancer.
"When you're in the middle of treatment, it feels like you're mainly doing what you need to do – what you're told to do – in order to get through it," she tells OM. "But when you're out the other side, I found that's when it hits you: 'Now what?'. When all the hospital appointments start to slow down, the reality of what you've been through hits home.
"And that's how I got into mindfulness. When I started training in it, it was more for myself – to help me focus on the now rather than get carried away thinking about the what-ifs of the future. I'm now much more aware of my internal 'chatter' and am able to take a pause, take a step back.
"Yoga became my key tool to help me free myself from my mind, and enter a state of conscious awareness as I learnt how to transition and navigate a new way of living. My yoga practice is my time to escape the demands of daily life and observe how I find myself in each moment. My goal is to empower students to regain trust with their bodies and to get themselves moving again to help heal the physical, emotional and mental scares that are often left with a cancer diagnosis.
"I've learnt a lot about the nervous system, and how it works and how to respond rationally. Ultimately, we have little control over the future, but we can't fully appreciate what we've got now if we're always worried about what might happen. If you're not enjoying your life now, you're not living!"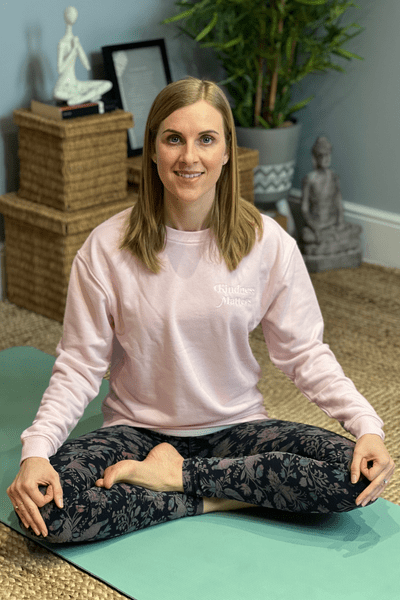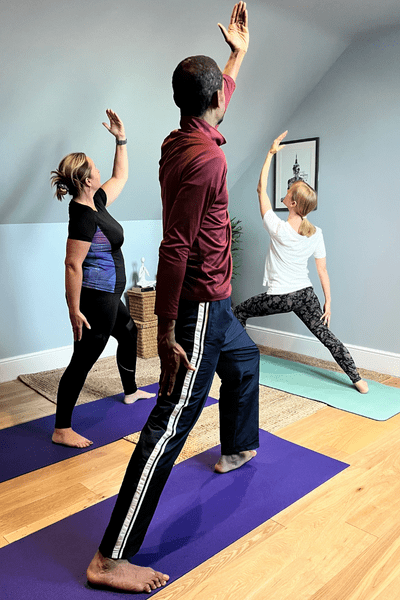 Over the Easter holidays in 2015, Burdett first became aware of a change in her breast as she felt a subtle shooting pain:
"I didn't think much of it at first because, as anyone with boobs will know, you sometimes get aches and pains," she recalls. "But when I pressed on it, I felt something small, and the more I pressed the more painful it got. So I asked my husband what he thought, and whether I was overthinking it.
"It was a complete whirlwind; I was diagnosed on 7 May, had my lymph nodes removed on 12 May and by the evening of 1 June I had undergone surgery on my right breast.
"For most of that time in the early stages, I think I was probably in shock, as it all happened so quickly. I remember lots of 'words' but didn't take in a lot of meaning. I was told that because I was young, I would be able to fight it better. Every positive seemed to come with a negative. I've always been one to tackle things head on, so despite being in shock, I spent that period of time making sure that I was organised when it came to balancing childcare and my job around my initial appointments before treatment started."
Importance of a good diet
As other yoga and wellness instructors will know, food and nutrition are a key part in maintaining good health. It's something that has become an increasingly important part of Burdett's day-to-day life.
"Since my diagnosis I have become a lot more particular about the food I eat and how I look after myself," she says. "There is quite a lot of 'advice' out there, but often the messages are conflicting and confusing. The one thing you can do for yourself is to take control of what you eat, but it's hard to know who to trust and where to turn.
"I wanted to know, after pumping myself full of chemotherapy – which is effectively poison – what should I be eating? What will help my acid reflux, indigestion, etc? I remember my husband cooking fajitas, and I found the rub so spicy it burned my mouth! I'd never reacted that way before. However, other things just had no flavour and tasted really bland. It was hard to find a balance and food became an effort rather than the luxury it had always been. That's when I came across World Cancer Research Fund and attended one of their cook-along classes – this helped me learn, improve and develop my knowledge about nutrition.
"For anyone out there, who is unsure about what they should eat or how physically active they should be, please do take a look at their website."
World Cancer Research Fund
World Cancer Research Fund examines how diet, weight and physical activity affect the risk of developing and surviving cancer. Its FAQs hub is designed to answer common questions people have about diet, nutrition and lifestyle factors for people like Jodie Burdett, who are living with or beyond a cancer diagnosis. The content ranges from how to deal with and manage some of the side-effects of treatment, to whether a vegan diet can delay cancer growth, to how important protein is, and how safe it is to exercise during cancer.
Find out more at wcrf-uk.org/health-advice-and-support-living-with-cancer/living-with-cancer-your-questions-answered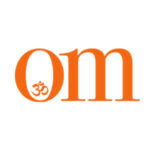 First published in November 2009, OM Yoga magazine has become the most popular yoga title in the UK. Available from all major supermarkets, independents and newsstands across the UK. Also available on all digital platforms.