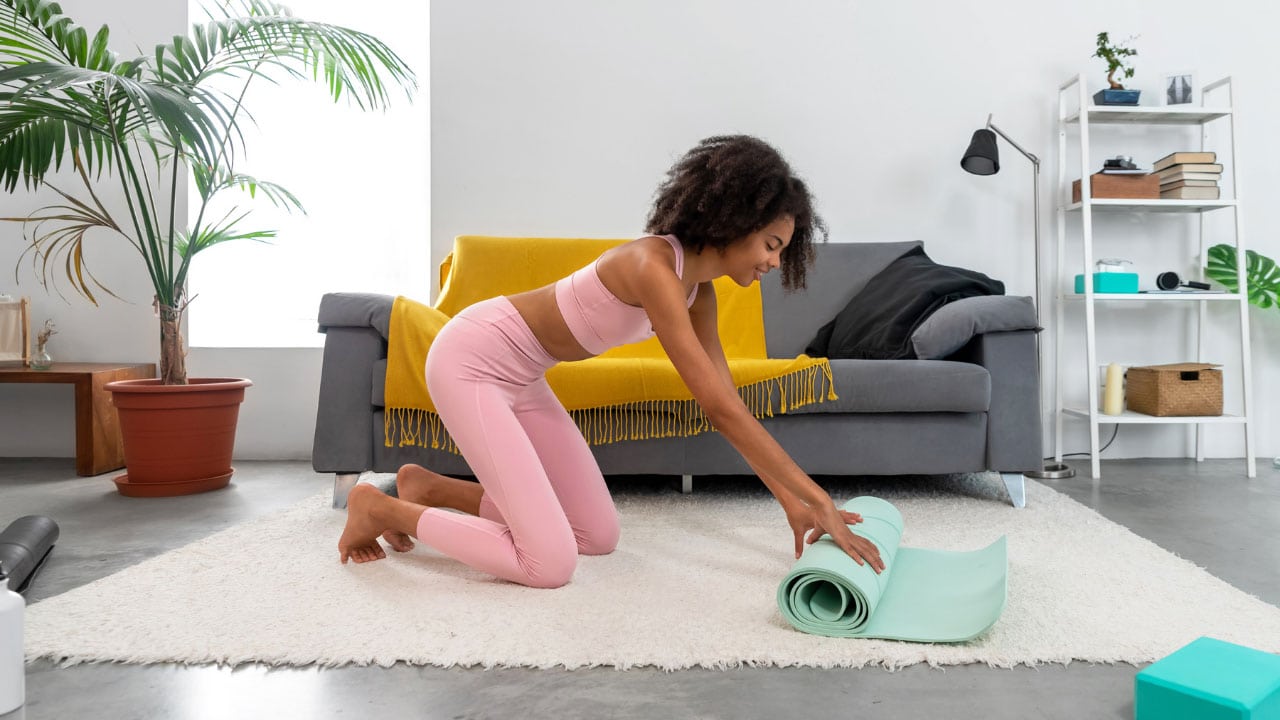 Tips to store your yoga equipment
Ideas for maintaining the zen when your living room practice space starts to get overtaken by your yoga equipment. By Denis Francis
Designing a home gym or a yoga studio is kind of crucial these days. And since you already have a yoga space or a small yoga nook in your apartment, you must be having some yoga gear as well. I bought my own yoga equipment from Alo Yoga Reviews recently.
I set up my small yoga studio space recently. At first, I was doing good with keeping all the equipment in place, but things can soon start looking messy and untidy.
An increasing number of companies are permitting – and encouraging – the at-home gym phenomena by providing tiny workout equipment such as adjustable weights and portable fitness machines for limited spaces.
However, suppose your yoga mats and blocks, or weights and bands, are starting to pile up in an unorganised manner. In that case, it may be time to invest in some shoppable organisational solutions that can help you get your gear organised and put away.
I explored some tips and tricks to keep things tidy and organised at home. You may also use these to clear stuff from out of the way. Let's discuss some hacks for yoga equipment storage.
Utility Cart
Open carts are usually large and made of metal, making them adaptable and easy to clean. The cart is a versatile storage solution for office materials and gym equipment.
Its small structure allows it to be hidden into corners or stored with other training goods. It also features wheels for increased mobility, which comes in handy for moving many small or heavy goods, such as weights.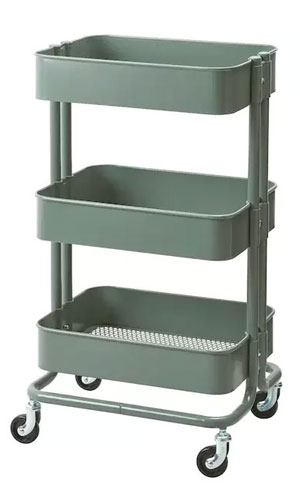 Storage Rack
This rack is easily accessible and can hold a variety of fitness equipment of varying shapes and sizes. Smaller things, like resistance bands and biking gloves, can be stored on the top shelf, which is convenient. It even has hooks for hanging various items such as training bags and sweatbands.
Storage Bench
If you want a more stylish solution, I recommend bench storage, which is especially good for storing smaller equipment and accessories like straps, gloves, socks, and towels. The organiser includes four compartments that allow you to store comparable items together.
Console Storage
While a concealed bench provides privacy, an open wooden shelf unit can elevate your area and create a sense of transparency.
Line up your dumbbells and yoga mats right on the shelf, along with books and other decorative items, to help them blend in.
Save the space above for a mirror (essential for a good training area), lovely lamps, and plants — just because you're working out at home doesn't mean your house has to appear like a gym!
Cube Organiser
Consider a hybrid model for customisable coverage, such as a cube-style shelving unit.
Straps, blocks, and resistance bands are stored in fabric cubes. These are convenient since the cloth cube insert can always be customised to match your decor.
Wheeled Storage Box
A wheeled storage box is a more cost-effective and portable choice. It's transparent, so you can see what's inside, and the plastic is simple to clean.
I recommend not filling the box with anything heavier than what you can pick up off the floor. Lighter dumbbells (under eight pounds), resistance bands, jump ropes, yoga mats, and blocks can all be used with this.
You can also put your training clothing here if you don't have a lot of equipment.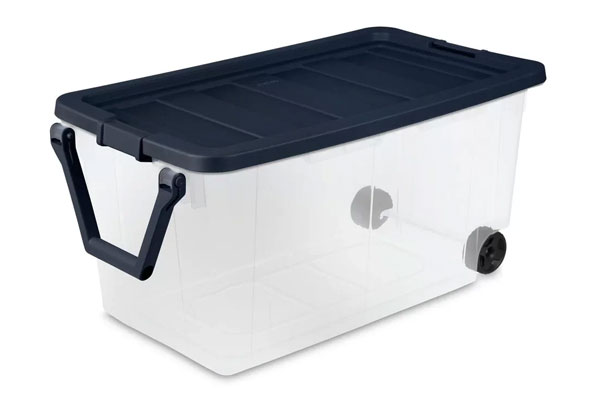 Leaf Basket
Consider using baskets when hiding equipment in a drawer or a closet isn't an option. They're perfect for keeping smaller pieces of equipment like dumbbells, resistance bands, and jump ropes visible while also preventing visual clutter.
Larger baskets look great in a corner, while smaller, closed baskets can be placed on a shelf for hidden storage. These West Elm baskets have an airy and natural design that goes well with a variety of spaces and decors.
Woven Basket
Larger or longer pieces of equipment, in particular, benefit from the use of wastebaskets. I keep my yoga mats and foam rollers in a tall, round wicker laundry basket. It appears to be well-organised and prevents anything from unraveling. Choose a strong alternative that won't lose shape or tip under pressure, like this woven pick from Target's Magnolia line.
Gym Rack
I recommend that you look at this gym rack from Double Circle. It is strong enough to hold up to 400 pounds of dumbbells, and the hooks are ideal for hanging workout bands or jump ropes. You may even put your foam roller horizontally across the hooks, which are slanted upward to keep objects from rolling off the front. To avoid harm, she recommends placing the rack lower to the ground if it will be used to store big weights.
Conclusion: Keeping things tidy and out of sight will help you focus on a workout routine and maintain mental peace.
I highly recommend investing in a few of these storage ideas and organisers to help you continue your yoga and workout regimen without any distractions.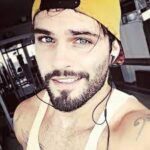 Hello, My name is Denis Francis, I am a content specialist who loves to review about the products and bringing the best experience to the consumers.
If You Enjoyed This, Then You May Also Like...