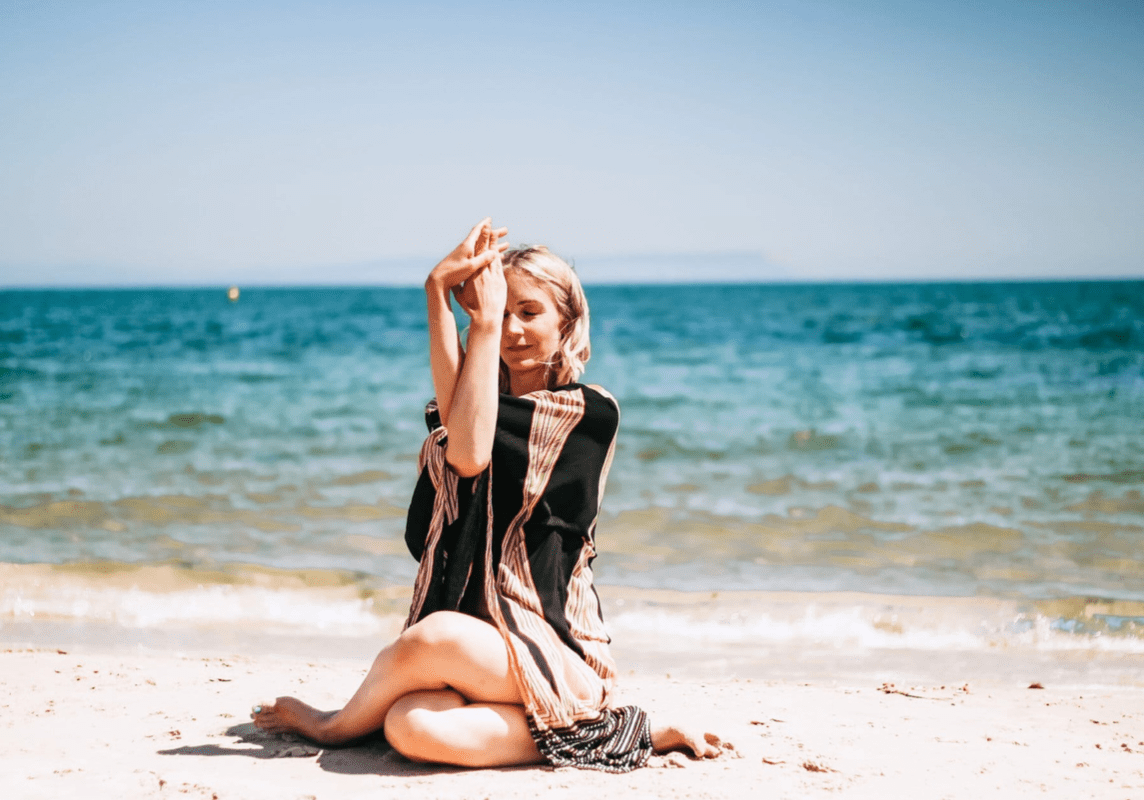 An open letter to the unbinding yoga teacher
Michelle Maslin-Taylor on the unbound yoga teacher
Oh yogi, here you are, finally a yoga teacher - living your dream. You chose this path to unbind yourself from the 'normal' social constructs, the 9-5, the chest-tightening office life but here you are feeling stuck, disillusioned and questioning your dharma.
All around you the voices of coaches and mentors, selling you the solution to a thriving yoga business, $10K months and all the freedom you dreamt of but your reality leaves you rushed and undernourished nutritionally, emotionally and spiritually. Groundhog day with a yoga mat, fancy leggings. Namaste.
Your soul led you here yet instead of freedom, have we all bound ourselves instead in other ways?
Maybe you find yourself sticking rigidly to what you have been taught by your teacher or mentor.
Maybe you are unconsciously using the same language, phrases and ideas that your own teachers share without questioning if they feel true and authentic to you.
Maybe you feel like you 'should' be doing things a certain way, behaving the way a yoga teacher "should" and creating your own binds and constructs of what being a yoga teacher 'should' be. That old worthiness chestnut again.
Conscious or unconscious, we crave boundaries and bind ourselves to ideals to try and meet an expectation, get the dopamine hit of achievement and recreate what we consider career progression just in a different way.
Our bank accounts, student numbers, followers, the advanced poses we can achieve… all ways to bind ourselves to our identity as a successful yoga teacher.
We want to connect with and nurture students whilst being told it's not enough, we need to be more, create more, that our impact is not enough, nor is our income. It's never enough. None of it is ever enough.
Wrestling with the yogi rulebook both current and past, trying to merge the worlds of non-attachment and measurable achievement-based business, it's no wonder you feel burnt out.
I see you yogi.
Take a pause, put a hand to your heart, the other to your belly and take a deep slow breath. Sigh it out, letting go of the expectations, pressure and ideals. Do it again. Do it again and again until you feel you can really breathe. You teach others all day how to breathe and move, now it's time for you.
You already know by now that being a yoga teacher is not as easy as you thought but does it really have to be this hard? This competitive? This exhausting?
I've taught for a number of years now and thousands of hours of teaching and training. My approach is not always traditional or purist, it's not for everyone. All of what you are feeling right now, I've felt it, my own unique blend of it.
But unbinding means letting my soul lead me, even when that doesn't all align with the way I've been taught.
It means questioning what feels true in my cells, taking only the things that resonate and allowing my clients to do the same.
As you read this, in perfect divine timing, I encourage you to unbind yourself from any restrictions that have been holding you back from sharing your light in exactly the way you feel called to.
The world needs you and your unique medicine.
Will you answer the call and join us, the unbound yoga teachers and healers, doing things our own unique way yet still together, in community?
The unbound yoga teacher manifesto
The unbound yoga teacher honours the elders, teachers and traditions of her lineage but is not tied to them.
She knows that her soul's calling to adapt, modify, and mix together sprinkles of practices and teachings creates the perfect medicine for her tribe.
She is free to express herself, fully, voice her opinions and share topics close to her heart without fear of being too much, too controversial or confronting. There is a difference between sharing information and forcing your views upon people and she gracefully walks the path of her truth without hiding who she is. She is compassionate and accepting of others' beliefs when they differ from her own. She embodies the yoga yamas and niyamas in a way that makes her glow with an energetic warmth, felt by all around her.
She is the only one like her. No other teacher can be unbound in exactly the same way, she welcomes all unbound teachers in the way that means for them, unbinding preconceptions of yoga and spirituality for both themselves and their students. Their community is complex and diverse but with a shared light of acceptance.
Inner guidance leads her decisions that cannot be condensed down into an income predictions spreadsheet. Embracing her calling she takes action on her ideas and nudges.
She dares to enter a yoga class with no plan in mind, absorbing the energy in the room, letting the divine take over the planning, confident she knows exactly what her students need in the moment. The words flow as fluidly as the breath and the poses, a channelled dance between spirit and purpose.
She is the one. The one that will challenge toxic judgement and assumptions. The one to create a true, welcoming community. She is the om.
She is me, she is you. We are it and the moment is now.
Please join me dear yogi, we have unbinding to do. Together.
Om Shanti, Shanti, Shantii.
Go change the world with love, light and a little sprinkle of kickass confidence.
Credit: A huge thank you to Nicola Humber from The Unbound Press for inspiring this piece in her recent Unbound Writing Challenge and all that she does to inspire us to unbind in our own ways.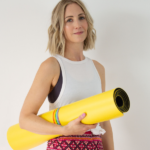 Michelle helps burnt-out yogis facilitate deep transformational healing through her unique blend of reiki-infused yoga and wellbeing rituals.
If You Enjoyed This, Then You May Also Like...