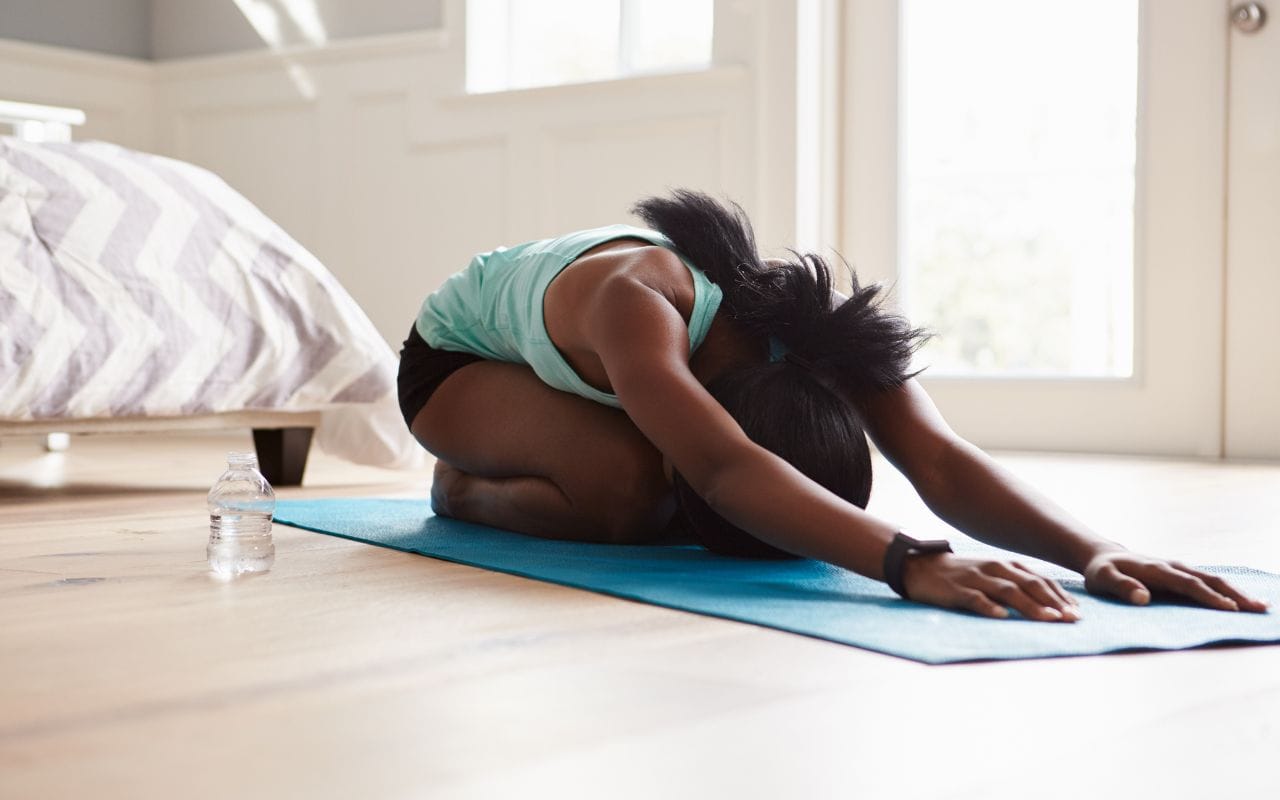 The power of a yoga self-practice
How I discovered, lost and then rediscovered the joy of a yoga self-practice. By Chantelle Magrath
Prior to my 200hr yoga teaching training, I'd never heard of the term 'self-practice'. During our course, it was referred to as a home practice and we had to complete a minimum number of hours. I naively assumed that since I practiced yoga at home following a pre-recorded class that this would fulfil the requirement. However, our tutors soon corrected this: "No, we don't mean just practicing at home, we mean a self-practice – a self-guided practice – getting on your mat and deciding what to practice."
During classes I had frequently heard phrases such as "listen to your body", "go with the flow" and "the body will take what it needs from the practice" but this notion of a self-practice terrified me. What on earth was I going to do when I got onto the mat? How would I know what sequence to follow without someone guiding me? How would I hit the minimum number of hours?
At first, I would step onto the mat having a rough idea of what I wanted to practice. Following our weekend studying joint actions, I practiced various asanas (poses) trying to break them down and figure out whether my hips were in adduction or abduction or whether my spine was in flexion or extension. Later we were allocated three different poses so that we would continue to work on joint actions, our verbal cues and modifications so these became my focus. But as time went on, something shifted – less planning went into each session. I simply got onto the mat, took a few minutes to ground myself, listened to my body and then began. Some days sun salutations, some days hip-focused asanas, some days balance, and some days just limbering movements to wake up the muscles in my body. I fell into a wonderful routine and found that this self-practice really started to complement the training and any classes that I attended
Fast forward to the middle of March 2023. I had graduated and started to teach my own in-person class. With working full time, planning and delivering classes and trying to maintain and expand my own knowledge, the inevitable happened. My self-practice dwindled and then became non-existent. I started to miss my time on the mat, I started to notice the tightness and tension in my body more and more. I knew that I needed to practice regularly but never seemed to find the time. Something needed to change.
One afternoon, during a late lunch break, I got up, rolled out my mat and practiced for 10 minutes. I then quickly wrote on a scrap of paper – 10 minutes of yoga every day – marked day 1 and then posted it on Instagram. My 30-day challenge began – at least 10 minutes of self-practice on the mat every day. I encouraged people to join in but really this wasn't about racking up likes or gaining followers, it was simply about being consistent and committing to something. I'd made this declaration and now needed to stick to it. The Niyama of Tapas (inner fire/discipline) was at the forefront of my mind here.
Initially, I documented each day on Instagram – I was mostly carrying out asana-based practices with a short note as to what I had done. I had no plan for the 30 days – I just got onto the mat and started to move. As time went on, I would come up with an idea; a sequence that I'd seen online, neck and shoulder moves or a hip flow after a long day working at the computer. Sometimes I would practice first thing in the morning, others in the evening. I shifted to include some meditation or pranayama practices on days that were genuinely busy or when away from home and without sufficient space for asana practice. I even completed a self-guided Yoga Nidra. Thereafter I started to document a few days at a time, continuing to show up and hold myself accountable.
A third of the way into the challenge, I started to notice a shift. Rather than feeling like I had to get onto the mat to do my 10 minutes for the challenge, I actually wanted to get onto the mat. My body and mind were tuning back in and recognising the benefits of this time that was carved out just for me. I noticed that I was starting to practice for longer: 15 or 20 minutes and sometimes over 30 minutes, having become completely immersed in the practice and lost track of time.
By the end of the challenge, of course, I felt the sense of achievement that comes with seeing a task through to its completion but it was less about external validation and more about what I had taken from this experience. Yoga encourages us to turn our focus inwards, to truly connect with ourselves and hopefully reach our state of samadhi – bliss or enlightenment. But I also felt lighter, more at ease, more aware and more content. Research has shown that, on average, it takes more than 2 months before a new behaviour becomes automatic — 66 days to be exact. So although 30 days felt like a great start, I'll definitely carry this on in order to really cement the habit. On the one hand, if you've never heard of a self-practice I hope that this has opened your eyes to another opportunity to deepen your practice. On the other hand, if you have been thinking about starting a self-practice, I hope that this will encourage you to get started and see what additional benefits it can bring into your life.
As Ijeoma Umebinyothe says: "Start now. Start where you are. Start with fear. Start with pain. Start with doubt. Start with hands shaking. Start with voice trembling but start. Start and don't stop. Start where you are, with what you have. Just... start."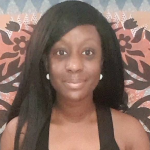 The Wellness Place currently operates in Chelmsford, Essex offering yoga classes and events. Follow @thewellnessplace.cm for more information and updates as to future offerings.
If You Enjoyed This, Then You May Also Like...