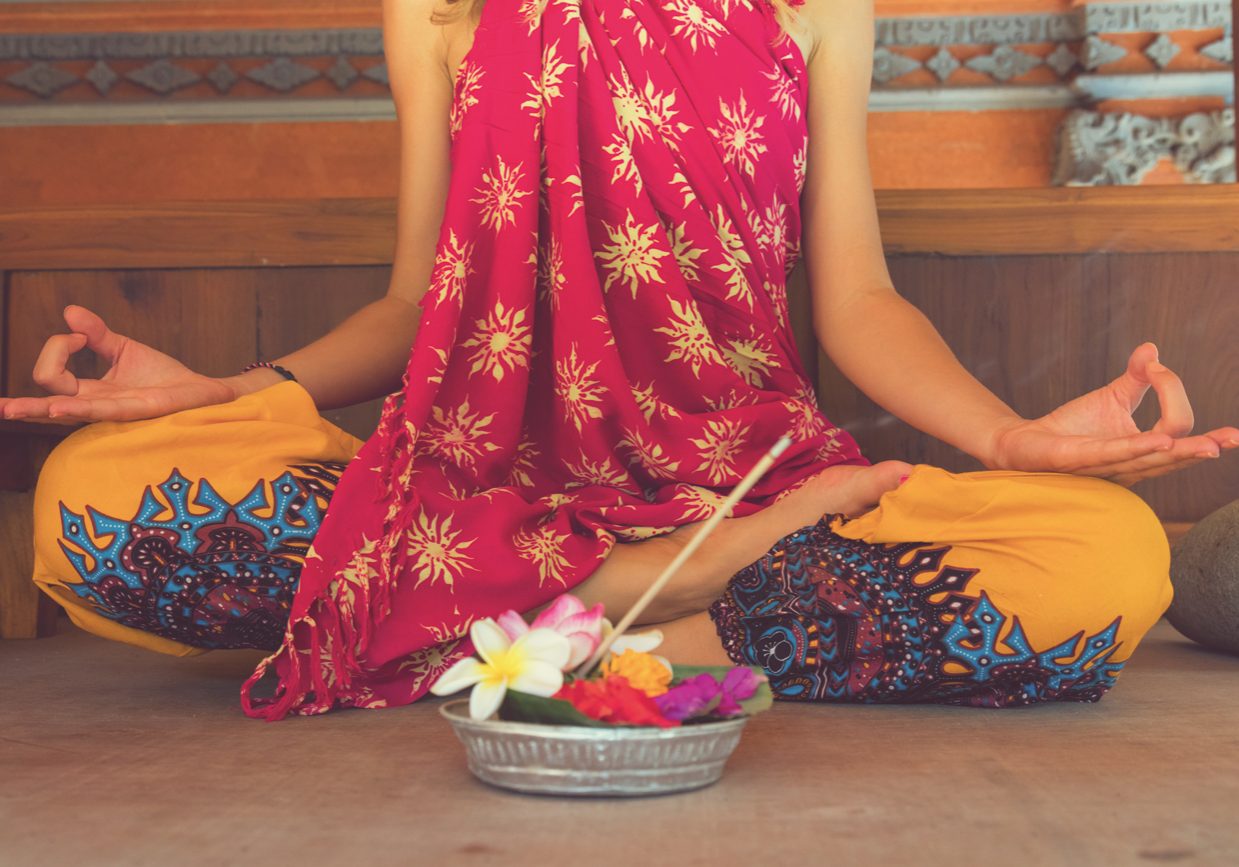 Bring the temple to your home or studio space with beautful incense. By Simi Aydee
Ancient civilisations including India, Egypt and China, have used incense for thousands of years, not only for health reasons, but also for spiritual enhancement. For many people, yoga and meditation are about inner exploration, finding connection to oneself or to a Divine, higher being.
Incense was originally created as an offering to please the Divine. So it is widely considered that burning incense in times of prayer or meditation pleases the gods and helps us attain 'mukti'. That's why it's often used in places considered holy like temples and churches.
We don't all have access to beautiful temples or perfect meditation rooms and yoga studios, so filling your home with sacred scent can transport us into a beautiful space, ready to step into a journey with clarity, even if it is just for a simple 15 minutes of mindfulness.
The sense of smell is a powerful thing. When you burn incense during your practice, it opens up a world of deeper meditations. It heightens our senses spiritually and makes us more aware of ourselves during our practice which can certainly help when our minds begin to wander towards the usual chatter.
Incense like White Sage, Dragon's Blood or Palo Santo is traditionally known to dispel negative energy around you and draw in the positive, allowing a protected safe space to meditate in.
4 ESSENTIAL TIPS FOR USING INCENSE DURING YOGA AND MEDITATION
1. Use good quality incense. There is no benefit to be had from cheap, unloved, chemical-filled incense.
2. Respect the ritual. Notice how lighting your incense feels like the beginning of something? It is, so set your intention when lighting your incense.
3. Light your incense stick in the space that you're about to use in advance but put it out before you start. Good incense will linger delicately afterwards. This way your focus will be with your practice, the scent of incense deepening your attention spiritually, not distracting.
4. Pick a scent you love. Experiment until something powerfully resonates with you.
It's out there!
4 GREAT INCENSE STICKS FOR MEDITATION:
Sandalwood: the scent that's known to fill the heavens.
Oudh: grounding, euphoric and opens the third eye.
Lotus Flower: be ready for transformation.
Frankincense: uplifting, helps dispel feelings of anxiety.
Written by Simi Aydee of Temple of Incense (templeofincense.com)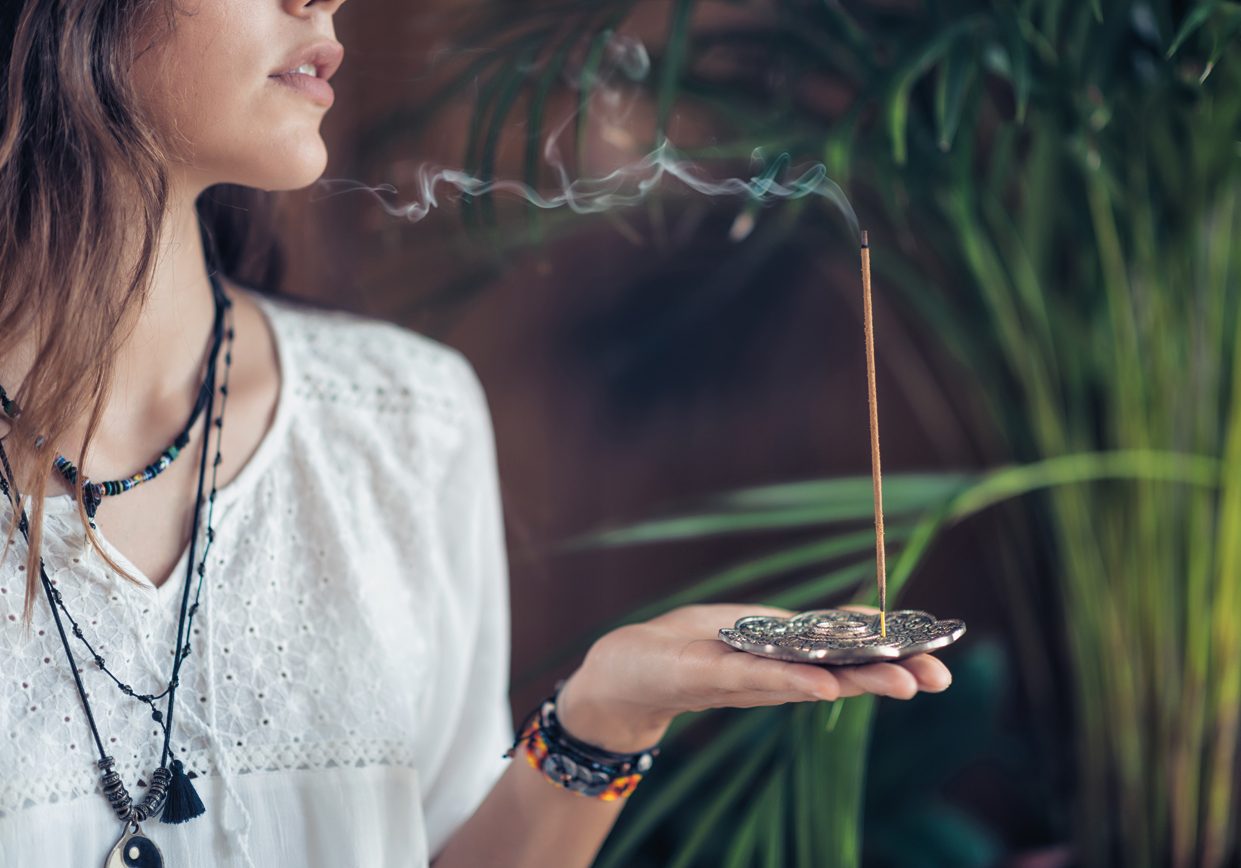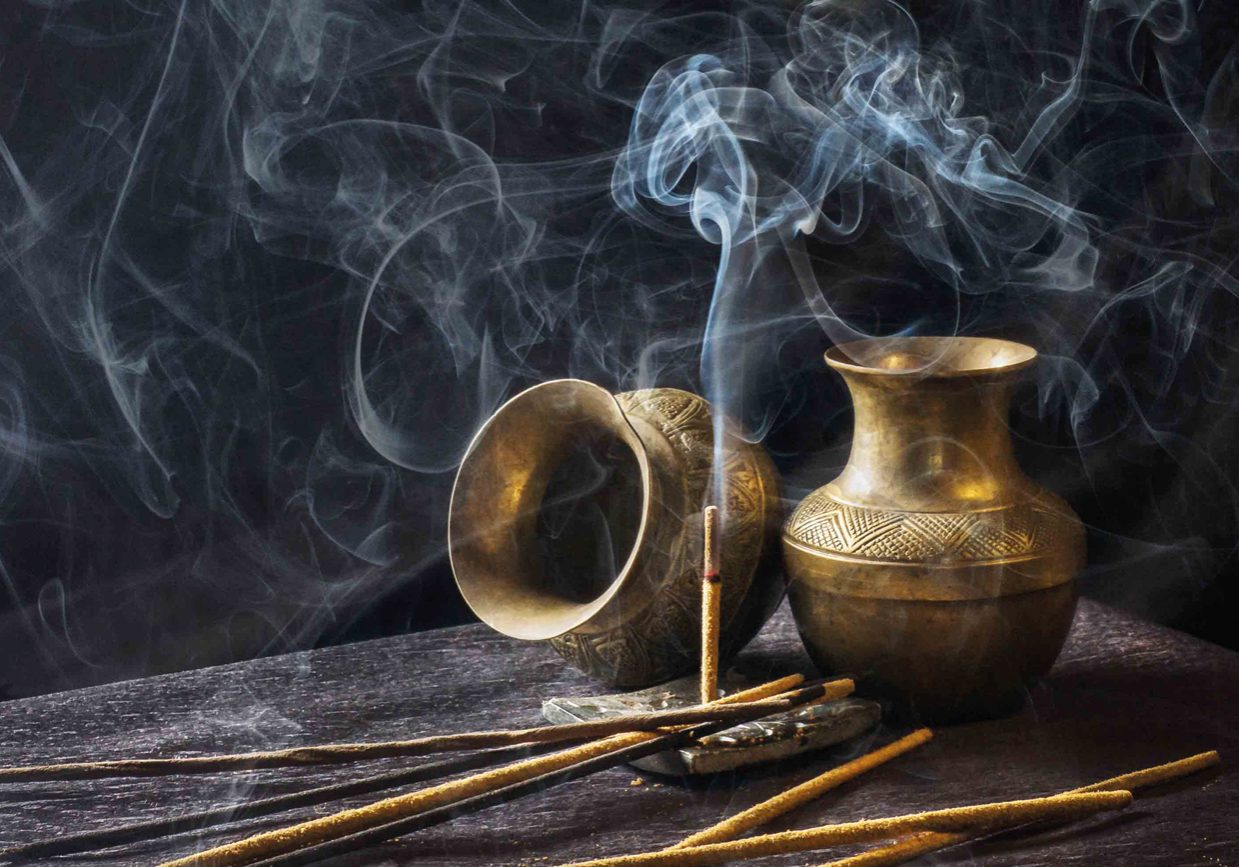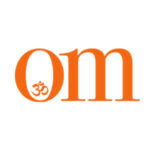 First published in November 2009, OM Yoga magazine has become the most popular yoga title in the UK. Available from all major supermarkets, independents and newsstands across the UK. Also available on all digital platforms.