Beautiful things for beautiful people
Citrus & Herb Room Spray – Awaken
Instantly refresh and scent any room with a quick spritz of this wonderfully fragrant energy cleansing aromatherapy room spray from Manchester Home & Living. Made from the finest vegan and cruelty-free ingredients, giving you a guilt-free home fragrance experience. Hand poured in small batches in Manchester.
Flaya Organic Eau De Parfum For Men
Flaya is a family of perfumers (mum and two daughters), who are vegan and committed to sustainable and organic principles. Based in Scotland, the small family business has launched a new Eau de Parfum range for men, available in eco-friendly glass bottles. Three to pick from: Origin (a crisp and uplifting fragrance with a light, woody balsamic infusion, peppered with floral spice); Instinct (warm, spicy oriental notes balanced with a dash of citrus); and Freedom (a mesmerising mix of cool, minty fresh notes interwoven with subtle hints of incense).
£29.99
flaya.co.uk
White & Green Mineral Toothpaste
White & Green Mineral Toothpaste is a completely natural and highly effective minty fresh toothpaste suitable for the whole family. It's made from natural organic ingredients, free from fluoride, triclosan and artificial flavourings and comes in plastic-free packaging. This new totally vegan toothpaste is available through The Green Woman website or from stockists listed online.
£11.50
thegreenwoman.co.uk
The Sattva Yoga Mat by Mari is made from non-slip microfibre and bio-degradable natural rubber and is printed with eco-friendly water-based ink. A heavyweight (weighs 3.9kg), thicker mat, which makes it much sturdier to practice on for both indoors and outdoors. It also comes with its own yoga mat carry strap.
£60
warrioraddict.com
Buddha was known for being wise, but these three baby Buddha ornaments in a gold finish are also super cute. Great for the home or garden, the Buddha babies are a nice little accessory that will add some zen to your home décor and bring a smile to all who see this wonderful set.
£19.99
auburnfox.co.uk
HigherDose Infrared PEMF Go Mat
US brand HigherDose has translated its successful Infrared PEMF mat to a new, more portable size. The Go Mat's compact design is travel-ready — use at home or on the go! Pulsed Electromagnetic Field (PEMF) grounds you in the earth's magnetic field for a full-body reset, while Infrared's deeply penetrating heat doubles your dose of recovery and detox.
Hit the mat to ease chronic pain, recover from workouts, practice yoga, deepen your meditations, or experience total-body relaxation. An additional layer of healing crystals emits negative ions, which boost your mood and neutralise free radicals in the body. Great for your work from home chair too!
£539
higherdose.com
Immerse yourself in a sensual spa experience wherever you go, taking time for just you, with The City Spa candle. A sparkling spa time fragrance with top notes of grapefruit and lime, middle notes of cucumber, guava and passion fruit, and base notes of cilantro and fern. Pure sensory bliss.
Handmade Macrame Yoga Mat Straps
Handmade eco-friendly yoga mat carrying straps made from 100% recycled cotton. Ideal for yoga mats — and picnic blankets! Approximately 162-165cm (*yoga mat not included). Support the small artisans of this world…that's the yoga way!
£14.99
folksy.com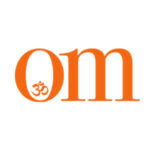 First published in November 2009, OM Yoga magazine has become the most popular yoga title in the UK. Available from all major supermarkets, independents and newsstands across the UK. Also available on all digital platforms.