BEING: Awake, Aware, And Experiencing Life As Your Authentic Self
£9.99
Being Books
You know how to be a human 'thinking', and a human 'doing', but do you know how to be a human 'being'? Being isn't just the absence of doing, it's a dynamic place within you — transform your experience of life by developing the ability to inhabit it. Discover how to cultivate the five states of being, and create all that your life can be. This book is a practical roadmap, and offers the antidote to the chaos that living in our head creates for us: psychologically, emotionally, physically, and spiritually. With a clearly set out structure, and written in a friendly, engaging, and collaborative style, the author leads readers through an exploration of all that 'being' is. You'll come out of your head and into your heart, become awake and aware, and create a vision for yourself and your life, finding more peace, balance and calm in the process.
Chill Out And Cheer Up: A Ten-Step Guide
Grace Grossman
£12.99
Yellow Scribe
Now is the time to chill out and cheer up. Learn to acknowledge, accept, and become aware of who you are by welcoming in self-love. Be free, be you! This 10-step guide is split into two sections: first focusing on four negative feelings, then six positive steps to seek out stillness within. Our Western world has distilled a toxic type of mentality in us all, causing us to constantly seek approval and further development. We are urged to seek out fulfilment in every corner that cannot guarantee long-lasting hope, rather than trust what is within and let our heart guide us. The struggle of the rat race is real, but finding balance is also possible. This book will show you how your answer lies within, reached through the practice of self-acceptance, awareness, and love. A self-help book that feels like a hug.
Addiction Free Naturally
Brigitte Mars
£12.99
Healing Arts Press
Free yourself from opioids, pharmaceuticals, alcohol, tobacco, caffeine, sugar and more — the ultimate all-natural guide to quitting addictions. Addiction affects more people than any other disease, but breaking a habit can be daunting. Yet just as habits can be acquired, they can be broken — this book will show you how. In this holistic guide, Brigitte Mars details how to replace negative habits and behaviours with positive, healthy ones and safely support your body, mind and spirit for successful recovery. The author shares specific herbs, supplements, homeopathic remedies, flower essences, behavioural therapy, nutritional guidelines and alternative practices such as yoga and meditation, that can help liberate you from habitual substance use and ease the withdrawal period. Practical and powerful all natural solutions to addiction.
Off: The Day The Internet Died — A Bedtime Fantasy
Chris Colin, with illustrations by Rinee Shah
£9.99
Prestel Publishing
Delivered in a pitch-perfect, tongue-in-cheek biblical style, this little book imagines an alternate reality that will hit home in our tech-addled, generally befuddled world. The author paints a picture that's a little Edenic and a little demented. Un-barraged by gloomy news and inane celebrity gossip, we begin to notice nature again. We take walks, stare at the clouds and listen to podcasts consisting of our own thoughts. We talk to our neighbours — not about the TV shows we're streaming — and occasionally we fall in love. Rinee Shah's playful illustrations also perfectly capture the absurdity of life reflected in our screens. Whether you're addicted to tech or not, you'll see something of yourself when you put down your phone and pick up this smart, funny book.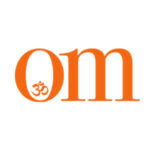 First published in November 2009, OM Yoga magazine has become the most popular yoga title in the UK. Available from all major supermarkets, independents and newsstands across the UK. Also available on all digital platforms.