Your mat knows all about you and still loves you. Now that's real friendship.
Yoga is a journey that you must travel alone. All this introspection  and navel gazing can be a solitary path.
Well, not quite. Apart from all the friends and teachers that you'll  probably acquire along the way, there is one buddy that will stick  by you wherever you go, through thick and thin. Even during your  darkest hour, your mat will still be there, ready for you to unfurl at a  moment's notice, whenever you are ready. Like a faithful puppy. So  choose wisely when you purchase a new one, for this is your temple,  the place where you come home, and finally return to you.
The genius inventor Robert Louis Stevenson once said that a  friend is a gift that you give to yourself. So, when your old mat is  feeling tired, or has seen better days, then perhaps it is time to  treat yourself to a new 'gift' and invest in a new friendship. Get off  your beaten, old, mat and find some space in something fresh, and  beautiful; it could reinvigorate your practice.
But with so many mats out there to pick from, where do you start?  Some advice is simple: if you're travelling, then choose a travel mat;  if you have painful joints, then opt for a thicker, more cushioned  mat. Best of all, try lots of them out and pick one that is right for  you. Love your mat and it will be your best friend through this  amazing yoga journey.
Namaste.
To read the full OM Yoga & Lifestyle Magazine Special Report click here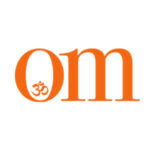 First published in November 2009, OM Yoga magazine has become the most popular yoga title in the UK. Available from all major supermarkets, independents and newsstands across the UK. Also available on all digital platforms.
If You Enjoyed This, Then You May Also Like...