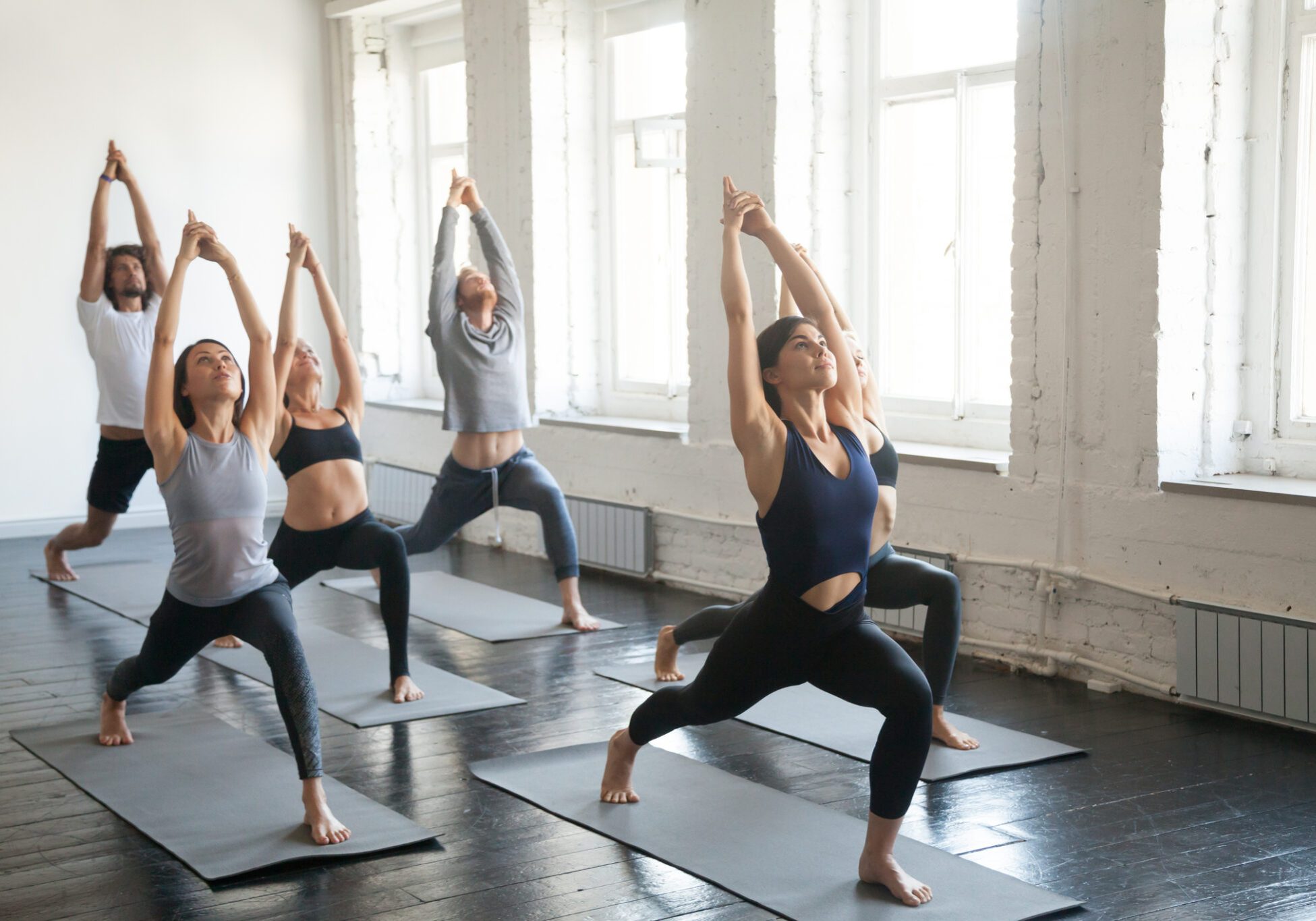 How to launch a yoga business in 3 easy steps
Start your yoga business the right way. Jessica Armstrong offers three simple steps to help you launch the yoga business of your dreams, including how to pick the right software for your needs
Congratulations! You have finished your yoga training and can now launch your very own yoga studio and business, whether that's online or in-person. There is nothing more rewarding than starting your new journey in helping yogis grow in their practice and flow.
While this is a very exciting chapter, it's important to remember that you are not only a teacher but also a business owner. And being a business owner comes with wearing many hats and many responsibilities. Especially in the early stages of launching your business.
But not to worry — to lend you a hand, here are the three steps for new yoga studio owners to get started on the right foot.
1. Set your goals and business plans
What do you want to achieve and what do you want your clients to gain from your studio? Are you looking to help train new teachers, specialise in a style of yoga, grow your business quickly?
While your overall goal should always be to provide your students with meaningful lessons and teachings, your business goals are important in setting yourself up for success. Take your time with your goals, and just as you would make a commitment to your practice, commit to your goals. The beauty of goal-setting is they can be ever-changing and evolving as you settle into running your studio.
Your goal-setting and planning stages are the perfect time to decide what kind of studio you would like to run — a physical studio, an online studio, or both?
With so many helpful tools (more on that later) to run your studio online, especially this year, many new yoga teachers are finding success with teaching online.
If owning your very own physical studio is something you aspire to have, add it to your goal list! Anything is possible!
2. Create a marketing plan
Once you lay out your business goals and what you would like to achieve, your next step is to create a marketing plan. Your plan is going to be what helps you find and build your initial client list, as well as what makes it continue to grow.
Your first steps should be to decide how you would like to market your business. The good news is there are many options. The most effective route is to build a website. Your website does not have to be complex. In fact, all you really need is a place to share who you are, what services you offer, and a place for your clients to book your classes.
You can then use social media platforms like Facebook and Instagram to advertise your classes and services. There are many Facebook groups for new teachers and yogis, with helpful tips and advice for every step of the way.
If you will be teaching at a physical studio, you can ask other local firms to hand out flyers with information about your yoga business to their customers or take out ads in local papers and websites.
You can also ask your friends and family to spread the word, and incentivise new clients to refer others by creating a customer referral program.
While creating a marketing plan and advertising your new studio can often seem like a very challenging stage in the process of launching your business, it can also be the most fun. Stay focused, active, and motivated and your plans will fall into place.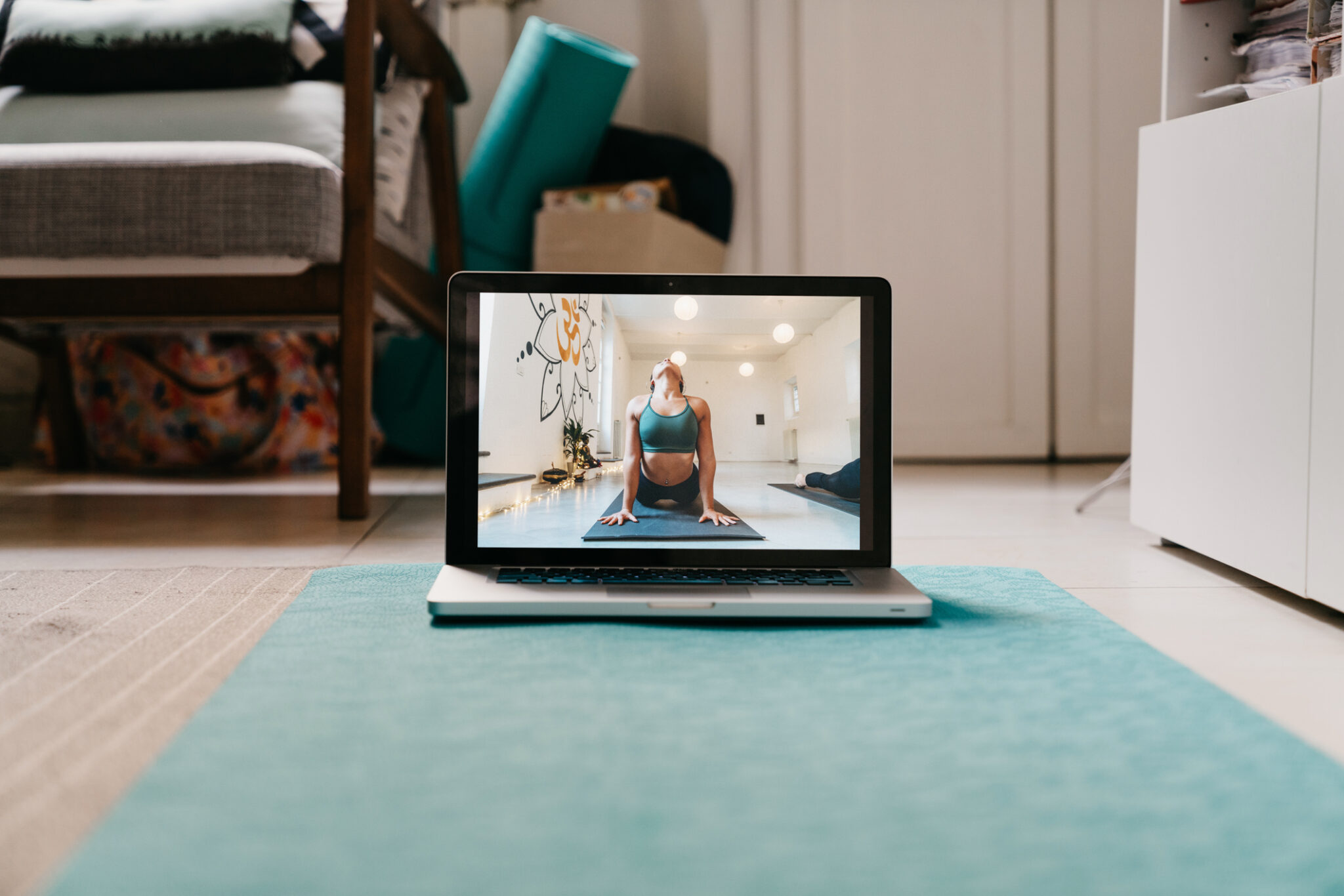 3. Invest in yoga studio management software
With your goals set and a clear marketing plan ready to go, your next go-to should be to invest in yoga studio management software.
Not only will software give your clients a place to book right from your website, but it can also streamline all of your admin, collect client payments, and allow you to share your class offerings with your clients in a clear and organised fashion.
There are many different types of studio management software, however, there are a few very key specific things to look for that will make running your studio (whether physical or online) even easier.
The right software will save you time and energy. However, one thing that should not be complex is your software because spending more time trying to figure out your system defeats the entire purpose. The management system you choose should be seamless, hassle-free, and free up your time to focus and engage with your clients.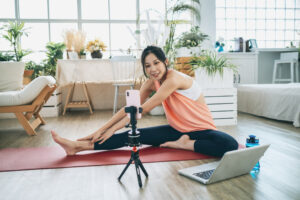 It should include the top tools and features, and these should not be hidden behind a paywall. The last thing you want to do is invest in expensive software that offers features and tools that you now have to pay extra for in order to use. The top things to look for are:
All features should come with your plan.
An online booking system to give your customers a place to easily book.
A member app where your clients can book and manage their own profiles and bookings from.
Partnership with the top payment providers to easily automate and collect all payments and manage payouts.
Zoom integration so that you can seamlessly give online classes to your clients, and make the process as simple as it is to book and take your in-person classes.
Instant reporting to give you insightful data and metrics regarding your business anytime you would like to access them.
A customer management tool to keep all your customer details and information in one place.
Find software that offers all the above paired with a free trial and unlimited customer support, and you're golden. Choose an option without these, and you're at risk for missing the mark with your business and clients.
Your software's price should match the value you give it. Again, one of the last things you want to do is invest in software that is too much hassle, and not supportive.
Especially for new studio owners who are just getting started, it's very important to find a software that isn't just affordable, but that you find valuable and see can make a difference for your business. Software is an investment in the overall growth of your business, so choose one that you can grow with.
Once you have your new software set up and your website ready to go, it's time to press the launch button and go live! The real journey begins now.
Remember, launching your new yoga studio, whether in-person or online, or a mix of both, should be a fun, rewarding, long-lasting experience. Growth takes time and there is no need to rush, especially when you have support to help you along the way. You can do it, and we and your clients will be there for you every step of the way. Namaste.
Jessica Armstrong is the marketing associate at TeamUp (goteamup.com), fitness management software. Originally from southern California and currently residing in Seville, Spain, she has a passion for travel, fitness, and marketing, and enjoys connecting people with solutions for their overall health, wellness, and businesses.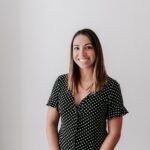 Community and Partnerships Manager at TeamUp, fitness management software for boutique gyms and studios. Passionate yogi, traveller, athlete.
If You Enjoyed This, Then You May Also Like...