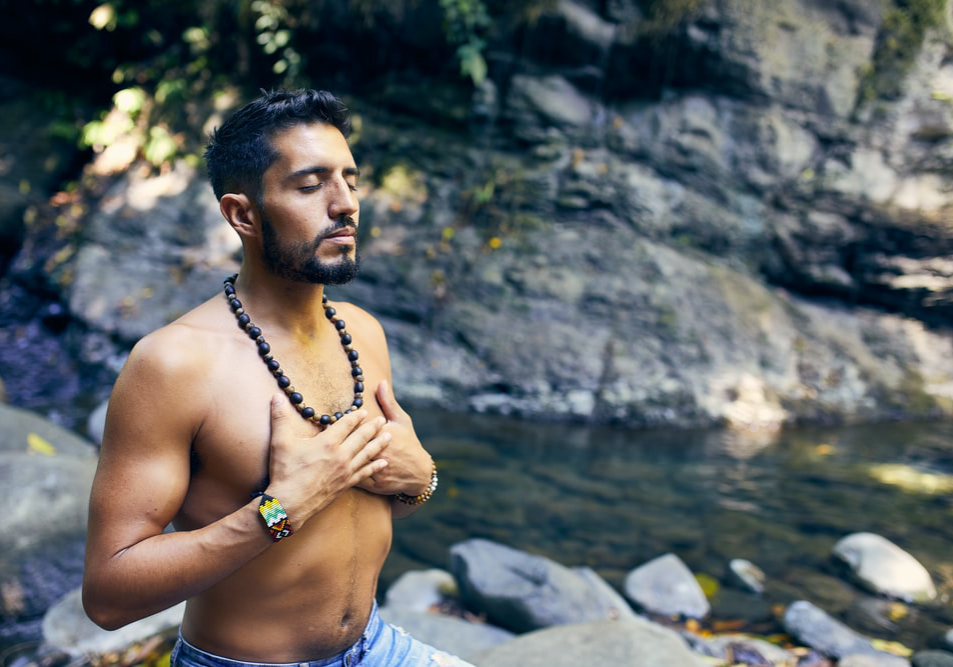 The healing power of jewellery
Incorporating healing crystals, jewellery and gemstones into what you wear can boost energy levels and nurture feelings of positivity and joy, writes Nancy Ahuja
In the last few years, there has been a rise in the popularity of healing jewellery — from bracelets and rings to necklaces and pendants.
Many believe that these items carry with them life-changing properties, leading to a more balanced, happier life, and boosting energy levels and feelings of positivity and joy.
Finding the right spiritual jewellery is easy both online or from a reputed store — plus it looks great too.
Healing crystals, which are often embedded into spiritual jewellery pieces, are naturally-forming; they can also have natural powers and healing properties.
Crystals come with a unique frequency and energy that can transform the lives of those who wear them.
Every gemstone, crystal or jewellery item has a different type of use, meaning or purpose that can enhance the life of the wearer in any number of ways.
We are today surrounded by crystals — they have become an essential component of our life.
In fact, they have been used for centuries to provide calmness in our life — they also can drive away anger, confusion, and stress, among many other benefits.
The western world has already witnessed the power of healing crystals; they now have a lot of significance as far as a spiritual practice is concerned.
In the world of yoga, for example, spiritual jewellery, incorporating gemstones and crystals, has become commonplace for all of these reasons.
Wearing healing jewellery is one of the best decisions a yogi or yogini can make: it is hard to control thoughts and emotions in a world surrounded by negative energy.
However, when someone incorporates healing jewellery into their outfit, it becomes easier to raise energy levels, sharpen focus towards a specific goal, or remain more calm in the face of adversity and the challenges of everyday life.
Benefits
When stress and negative energy take over, our life becomes more complex and our health can suffer as a result.
Again, within yoga, we need to rebalance and maintain a healthy chakra system in order to thrive.
Every person has seven chakra points, and it is essential that they remain in balance to protect the wearer from further stress or harm.
Wearing healing jewellery can help restore this balance and maintain the overall flow of energy, and to keep the chakras balanced in this way.
Whether one chooses to wear a bracelet or a necklace, all have benefits for the user. Healing bracelets, for example, can have a grounding or uplifting effect.
This healing jewellery gives extra energetic support every time, providing the wearer with full protection, strength, nourishment, and protection throughout their life journey.
Wearing a gemstone — in a necklace, bracelet, or other item — can also help nourish the aura of the people surrounding the wearer.
Gemstones evoke positive vibrations; when these work to their fullest, unwanted energies are naturally released around the people around them.
It can help to brighten up the day and bless all those around to grow and heal.
Why not experiment with a choice of bracelets, gemstones and necklaces?
Every jewellery piece has different properties: explore what you need and choose accordingly for a happier and more balance life.
Try to mix and match them and wear according to your personal needs; it's like a kind of self-therapy, whatever might be troubling you — and one that will make you feel beautiful from the inside out.
Nancy Ahuja is a content writer for Crystalis, an online store for all things jewellery, gemstones and healing crystals.
If You Enjoyed This, Then You May Also Like...