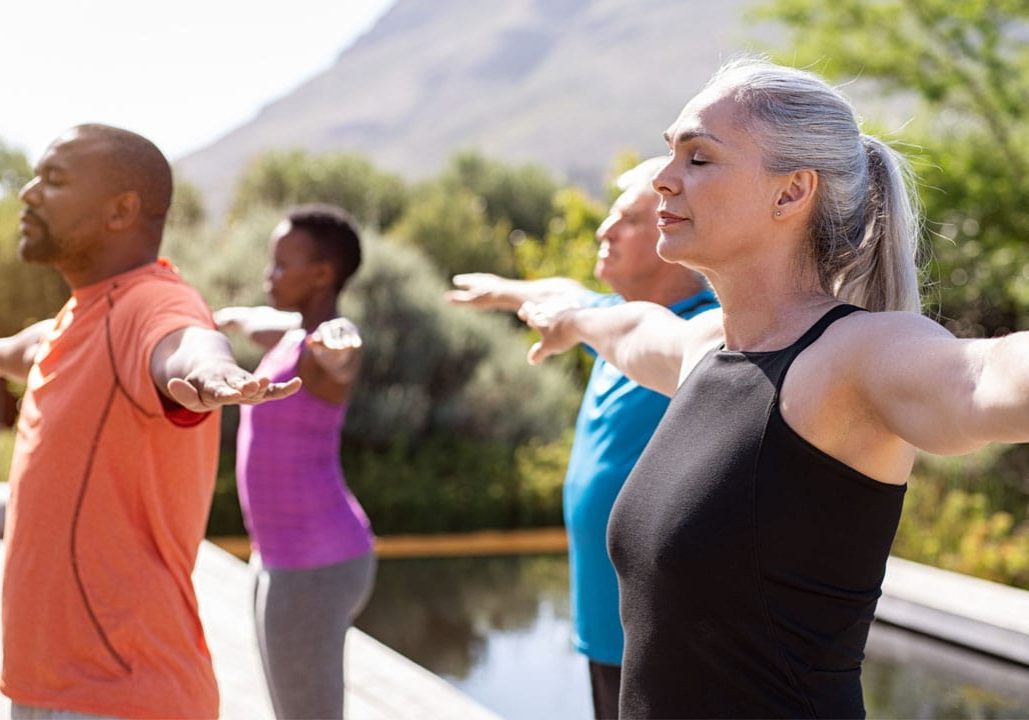 Make a birthday or any special occasion one to remember with a mini yoga retreat. By Eva Kristlova
Celebrating birthdays and other special occasions has been tricky during the global pandemic, especially as indoor spaces have been closed or very limited. Many people missed out on celebrating their special day…but there is hope!
There are so many wonderful locations and natural beauty spots in the UK (and overseas, of course!) that it makes sense to make most of it!
It's become increasingly popular to treat yourself, your loved ones or friends to very unique and bespoke mini yoga retreat experiences. These can be taken outdoors by the sea, forest, parks or in the fields.
And, to be honest, we all need a lovely yoga treat now more than ever!
I am lucky to live in a stunning location by the Cuckmere River, surrounded by the rolling green hills of the South Downs in southern England, overlooking the sea. So I've been offering experiences including stunning sunset yoga classes and half-day retreats with paddle boarding — all right on my doorstep!
Last summer, I teamed up with a couple of local yoga teachers and friends (Alli and Lindsay who run 'I Love It Yoga Retreats') for a fabulous outdoor Yoga Day Retreat which was a huge success. It showed us how much people need to get away from their daily stress and worries. Yoga practice, meditation, nature walks, fresh air and sea water really work their magic and what we all need right now.
The Yoga Day Retreat was aimed at people wanting to treat themselves after coming out of the first lockdown in 2020. It was the perfect way to spend the day outside reconnecting with themselves and each other in nature with the stunning scenery of the South Downs and the iconic Cuckmere River.
The day offered people a chance to experience yoga outside, exploring three unique classes: (1) Yoga with essential oils overlooking the meandering river; (2) a SUP (stand-up paddle board) lesson paddling along the river; and (3) a beach yoga class taking in the amazing scenery and feeling the sand and pebbles under the feet.
One group booked the yoga retreat as a surprise day out for their friend's 30th birthday celebration. We provided everyone with a healthy picnic lunch box and a surprise cake for the birthday girl. What a perfect way to celebrate! Everyone had such an amazing time, on the downs, beach and water. Unforgettable experiences in a stunning outdoor location, doing what we all love – yoga, of course!
The tradition continues in 2021. Both 'I love It Yoga Retreats' and myself offer yoga retreats in carefully selected locations in and around East Sussex, including beautiful beach locations and the stunning South Downs which make the perfect yoga retreat destination. Our mini retreats are ideal for treating your best friend, family member or even yourself!
Unforgettable experiences
Celebrating a birthday with yoga is the way to go! It's the perfect getaway for a group of friends..nobody leaves disappointed! At the end, everyone leaves refreshed, energised and relaxed at the same time — and very happy! The gift of yoga keeps on giving. So next time anyone is looking for a special way to say 'happy birthday' think about a mini yoga day. Or why not come down to the South Coast and we will look after you?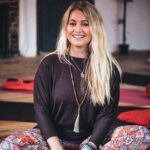 I am a qualified yoga teacher from Eastbourne and teach in person, online and via Zoom. I run a beautiful yoga space - Yoga Life Studio.
If You Enjoyed This, Then You May Also Like...