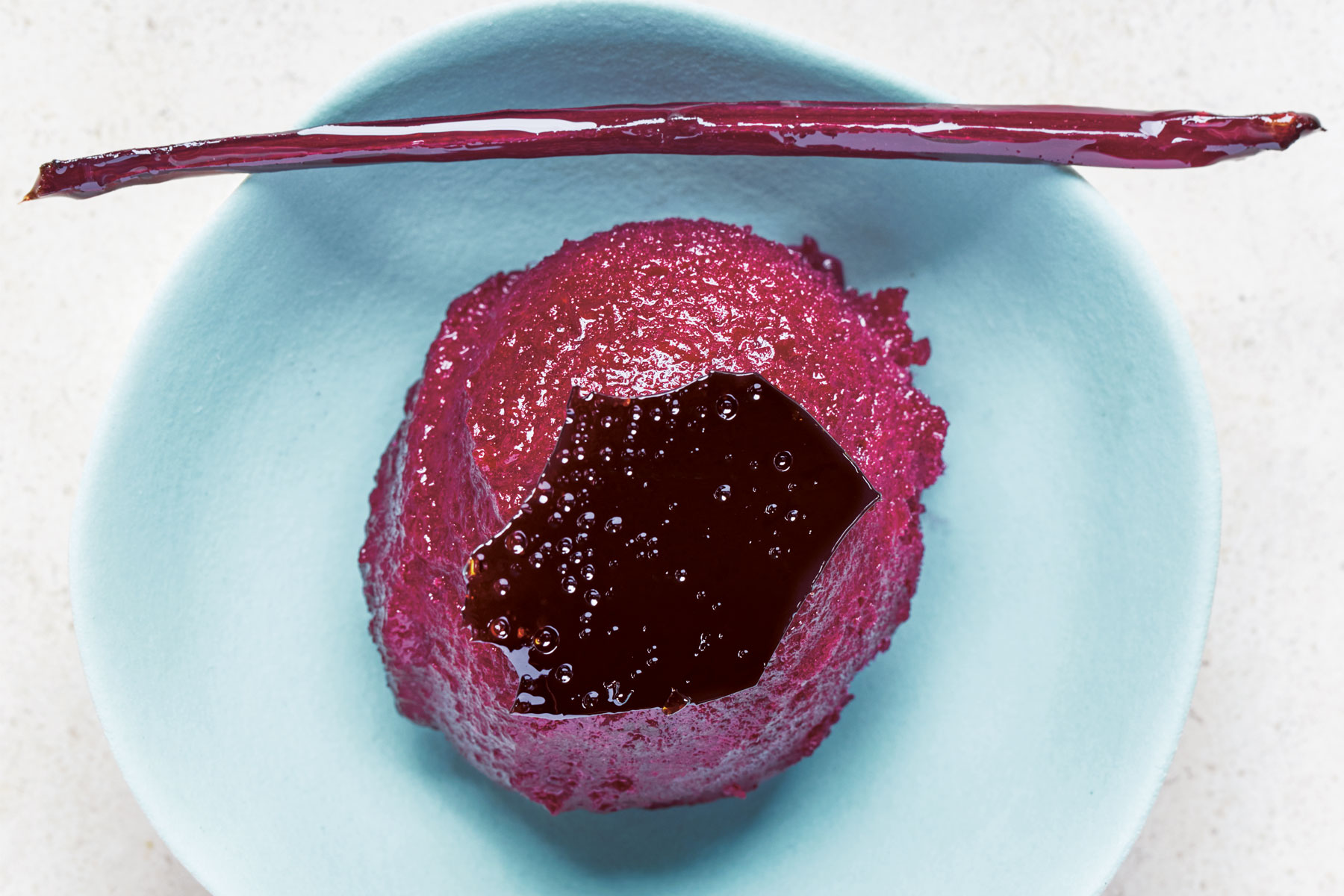 Blood red beetroot sorbet
MAKES 6–8 PORTIONS
Making your own ices and sorbet is really great fun and much simpler than you might think. They are best eaten the day or even the moment they are made. This is when the texture is at its best, utterly divine and silky smooth. I use maple syrup to sweeten ices as it freezes at low temperatures, helping prevent the sorbet or ice cream from crystallising. The addition of vodka also helps with this, acting as an antifreeze, whilst aquafaba brings a creamier finish

500g (17.6 oz) beetroot, chopped into 2—3cm cubes

200g (7 oz) Fairtrade sugar

50g (1.75 oz) aquafaba (chickpea water), whisked until stiff peaks form, optional
Place the beetroot in a saucepan with 120ml water and cover with a lid. Set the pan over a medium heat and cook until just soft, adding a touch more water if necessary.

Pour into a food processor and blend until smooth, then transfer into a container. Add the maple syrup or sugar, lemon juice and the vodka, if using. Set aside to cool, and then refrigerate.

Once the mixture is completely cold, fold in the aquafaba, if using. Churn in an ice-cream machine or freeze in a container, stirring every hour with a fork until the sorbet is ready.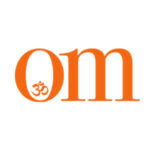 First published in November 2009, OM Yoga magazine has become the most popular yoga title in the UK. Available from all major supermarkets, independents and newsstands across the UK. Also available on all digital platforms.