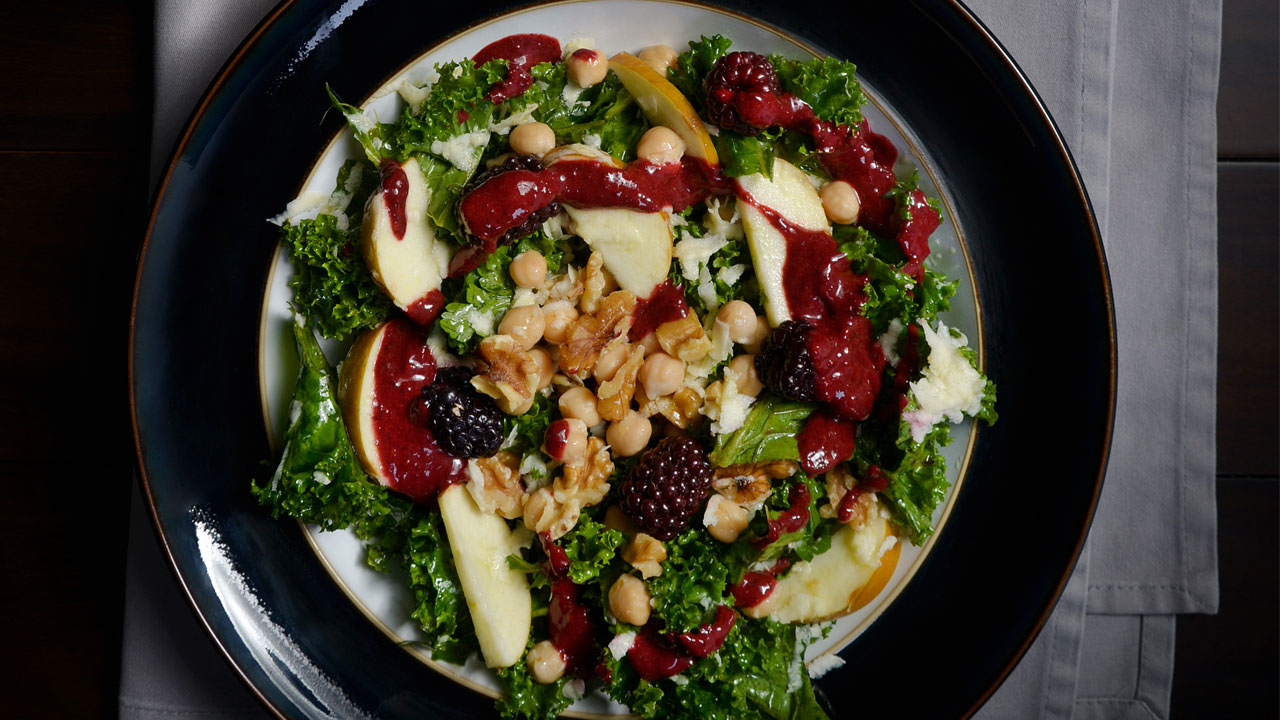 Autumnal salad with kale, walnuts and blackberries

SERVES 3–4
We haven't heard the last swansong of summer just yet, but there's definitely a chill in the air. This week, I've worn a jumper for the first time in months, and I have been almost tempted to put the heating on. The nights may be drawing in, but it's not quite the weather for comfort food; it's the 'season of mists and mellow fruitfulness', with root vegetables, blackberries, apples and plump plums.

180g (6.3 oz) pre-cut kale (or buy the leaves and roughly chop), rinsed and drained

4 tbsp extra virgin olive oil

A generous pinch of sea salt

2 parsnips, peeled and grated

2 small apples, cored and thinly sliced

1 400g (14 oz) tin chickpeas, rinsed and drained

100g (3.5 oz) blackberries
Ingredients for the blackberry vinaigrette
100g (3.5 oz) blackberries

1 tbsp extra virgin olive oil

1 tbsp balsamic or apple cider vinegar

A generous pinch of sea salt
Place the kale in a large bowl and add 3 tbsp olive oil, the juice of 1 lemon and some salt. Using your hands, massage the kale until each leaf is covered in the mixture. Add the grated parsnip, the sliced apple and the chickpeas, then cover with 1 tbsp olive oil, the rest of the lemon juice and a little more salt. Massage again to combine all the ingredients. Scatter over the blackberries and walnuts.

To make the vinaigrette, place all the ingredients in a bowl and blending using a hand-held mixer (or put them in a food processor or blender). Serve the salad and drizzle over the vinaigrette.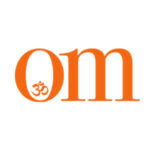 First published in November 2009, OM Yoga magazine has become the most popular yoga title in the UK. Available from all major supermarkets, independents and newsstands across the UK. Also available on all digital platforms.