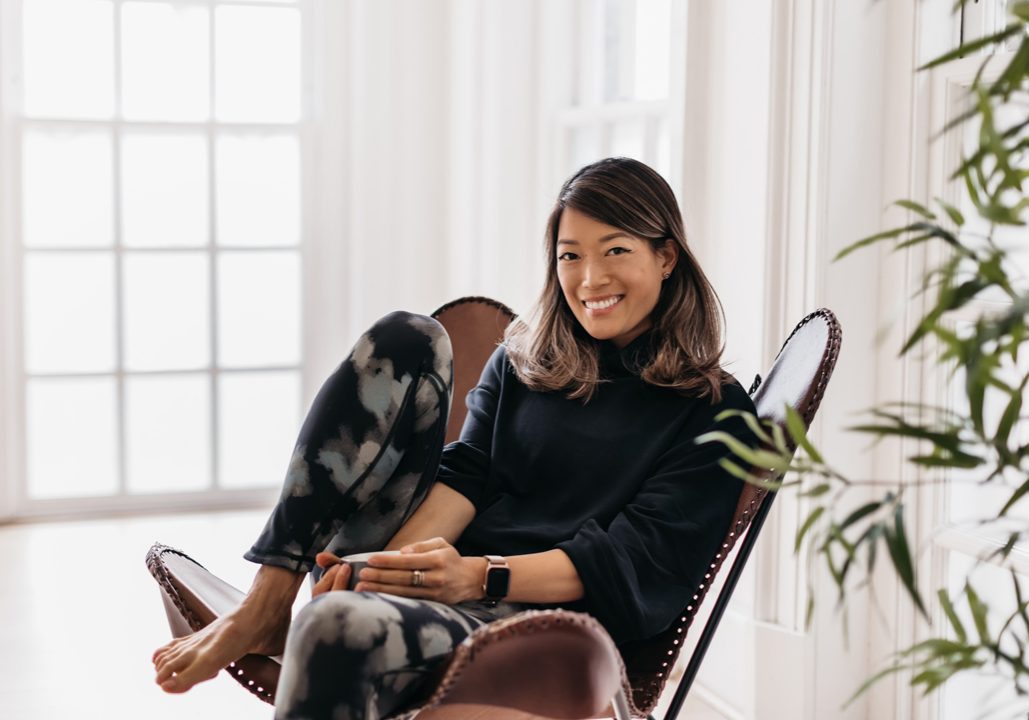 2021: we're ready for you!
Starting 2021 with a positive mindset. By Sarah Highfield
Goodbye 2020. Hello 2021. The dawn of a new year signals a new beginning. Sure, nothing suddenly changes at the stroke of midnight, but it serves as a divider; it's a temporal landmark, a point in time which we naturally think of as an opportunity for a fresh start.
2020 has infamously tested us all to varying degrees, yet, in these challenging and ever-changing times, embodying a positive mindset is one of the best ways to get over it and smoothly into 2021. Renowned Stanford psychologist, Carol Dweck, who developed a scientifically-backed theory around our ability for growth through mindset, identified that the individual who responds to a challenge with "I can't do XYZ" or "I'm not good at XYZ" has a fixed mindset, and the individual who responds to a challenge with "I can do XYZ if I try another approach" or "A challenge is an opportunity for progress" has a growth mindset.
Fixed Mindset vs. Growth Mindset
Your mindset is your collection of thoughts and beliefs, which are key to shaping your habits and your perception of the world. A fixed mindset limits an individual's potential before anything has even been said or done; it assumes that nothing will change and imposes a rigidity.
On the flipside, a growth mindset does not put a limit on development or achievements; instead, it assumes there is room for improvement and change.
Another study by Stanford University found that applying the growth mindset closed achievement gaps among students by 30-50%. This suggests that applying the mindset has powerful implications to other areas of life because it allows us to understand that our abilities are dynamic, and that we can successfully overcome challenges through effort, learning and experience.
So what does this mean and how can I use it to help me through 2021?
It's a chance to reframe your mindset as you enter the new year, from one that has been marred by 2020 to one that is hopeful and excited for 2021. The mere fact that you've made it through the past year, with everything that has been thrown your way, should already prove to you that you are indeed adaptable and resilient.
Happiness is a journey, it does not exist in isolation, it has a past and likewise needs to be sustained. While times have been demanding, they are continually changing and there is often a new opportunity to discover if you look hard enough.
Here are a few examples of how you might shift your mindset:
Fixed mindset: I'm feeling claustrophobic being stuck at home all the time and my family/partner/flatmates are annoying me.
Growth mindset: For now, home is the safest place to be while the virus continues to spread. I'm grateful to have people around me and we should do our best to support one another through this period.
If the people around me start to annoy me, I will have difficult conversations sooner rather than later, I will carefully talk to them early on so that tensions don't boil over.
Fixed mindset: I'm worried that I will catch coronavirus or someone close to me will.
Growth mindset: I am doing my part by following health guidelines, practicing social distancing, and maintaining good hygiene. I will remind those around me to do the same. I should focus on what I can control, which is how I react to guidelines, and try not to catastrophise over the things I cannot control, such as whether someone will pass the virus on to me or a loved one.
Fixed mindset: I have nothing to look forward to and feel hopeless.
Growth mindset: There is a lot to look forward to, however, for now, I can continue to enjoy my favourite books, movies, music, and TV. I can also cultivate a balanced routine to give structure to my day and emotions, and to do things I enjoy such as catching up with family and friends, cooking my favourite meals, staying active, and having time and space for myself.
Fixed mindset: I am worried about the future; nothing will ever be the same as it was before.
Growth mindset: That might be the case, but it's also a good thing. Many important humanitarian advances will be made following this pandemic, such as reinforced healthcare, medical breakthroughs, improved public hygiene standards, better work/life balance, remote working as an option, increased awareness of the environment and significant technological advances.
Fixed mindset: Daily news updates and watching the economy fall apart is making me feel depressed.
Growth mindset: I will stay informed, but I will keep it to a minimum, so I don't feel overwhelmed. I will also be selective about where I digest my news from; many news outlets exaggerate and sensationalise their stories for engagement, so I will try to stick with trustworthy and reputable outlets. The economy will recover; it has come through far bigger challenges.
2021: we're ready for you
Let's embrace the new year as an opportunity to see life from a fresh perspective, one that guides us to be more accepting of where we are. Last year taught us a lot about being resourceful, patient and understanding, so let's use that knowledge and wisdom to thrive and grow in 2021.
Sarah Highfield is a London-based yoga teacher at Yogagise Yoga. Find her online at yogagise.com or follow her on Instagram @yogagise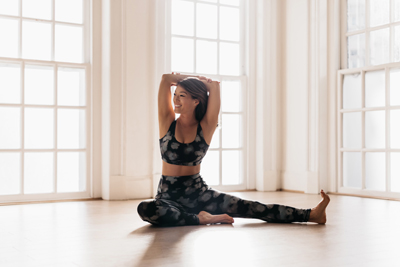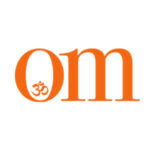 First published in November 2009, OM Yoga magazine has become the most popular yoga title in the UK. Available from all major supermarkets, independents and newsstands across the UK. Also available on all digital platforms.