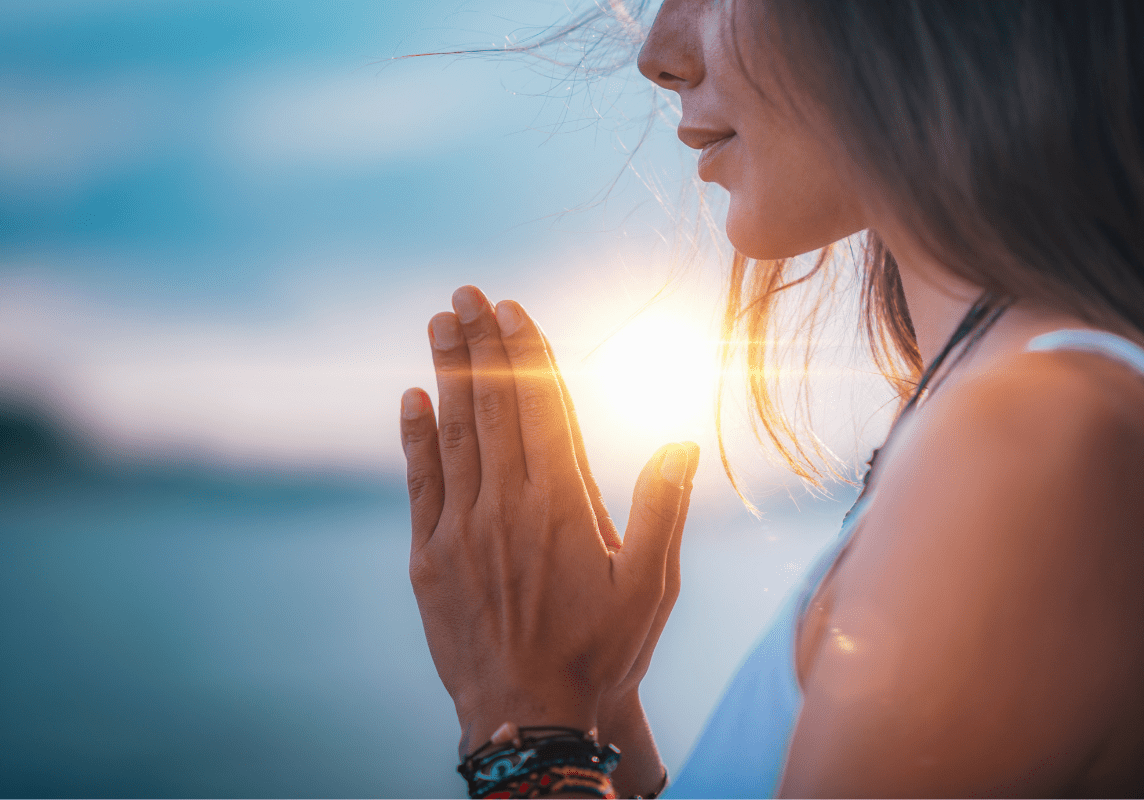 Setting intentions and following dreams. By Heidi Pascual
The power of intention is widely recognised in popular contemporary culture. Sankalpa (intention) is also an ancient spiritual practice that can be traced back to the Vedic source of the yoga tradition: A person is what his deepest desire is. It is our deepest desire in this life that shapes the life to come - Chandogya Upanishad.
A sankalpa is often set at the beginning of a yoga class and sows the seed of evolution. Ideas become thought, become action, become potential, become possibility, become destiny. Whilst I have always understood this concept, it wasn't until I embodied and experienced the power of the practice that I know this to be true and it's been an extraordinary journey.
My husband and I travelled to Costa Rica in 2018 and the moment my feet touched the soft white sand, my heart skipped a beat. Amongst the wild natural beauty where the jungle meets the ocean, howler monkeys call from the rainforest and butterflies flutter along the shore. Javier and I fell head over heels in love all over again and my heart whispered home. We wondered what it would be like to raise a baby on the beach and imagined living our life together in Costa Rica. We didn't fully realise that we had set our heart intention, and its power was to reveal unexpectedly in our lives.
The year 2019 represents the peak of my yoga career. Alongside sharing yoga classes and events, I led retreats to Sri Lanka, Somerset, and Bali and delivered the first year of my Yoga Teacher Training. We birthed our beautiful baby boy, Sebastian Romeo and bought our second home. There was fierce dedication and determination (tapasia) that expanded in abundance and evolution. I felt fully blessed. However, whilst this was an incredible personal journey, I was over-focused, ambitious and strongly attached to the success of my offerings. As Krishna would tell us, with the hint of a smile: you have the right to work but not to the fruits of your actions – The Bhagavad Gita.
In 2020, I was still flying high. Javier, Sebastian and I returned to Costa Rica to share a yoga retreat in Santa Teresa. The white sand, ocean waves and golden sunsets stole my heart – this time, forever. These were divine, magical moments and here he was – our eight-month-old baby playing on the beach.
On our return home, in February 2020, the pandemic struck and the world closed down. I watched my yoga business fold with everything that I had fervently strived for over a decade. I literally grieved the loss and felt utterly lost in darkness without direction. As Arjuna, I should have listened to Krishna.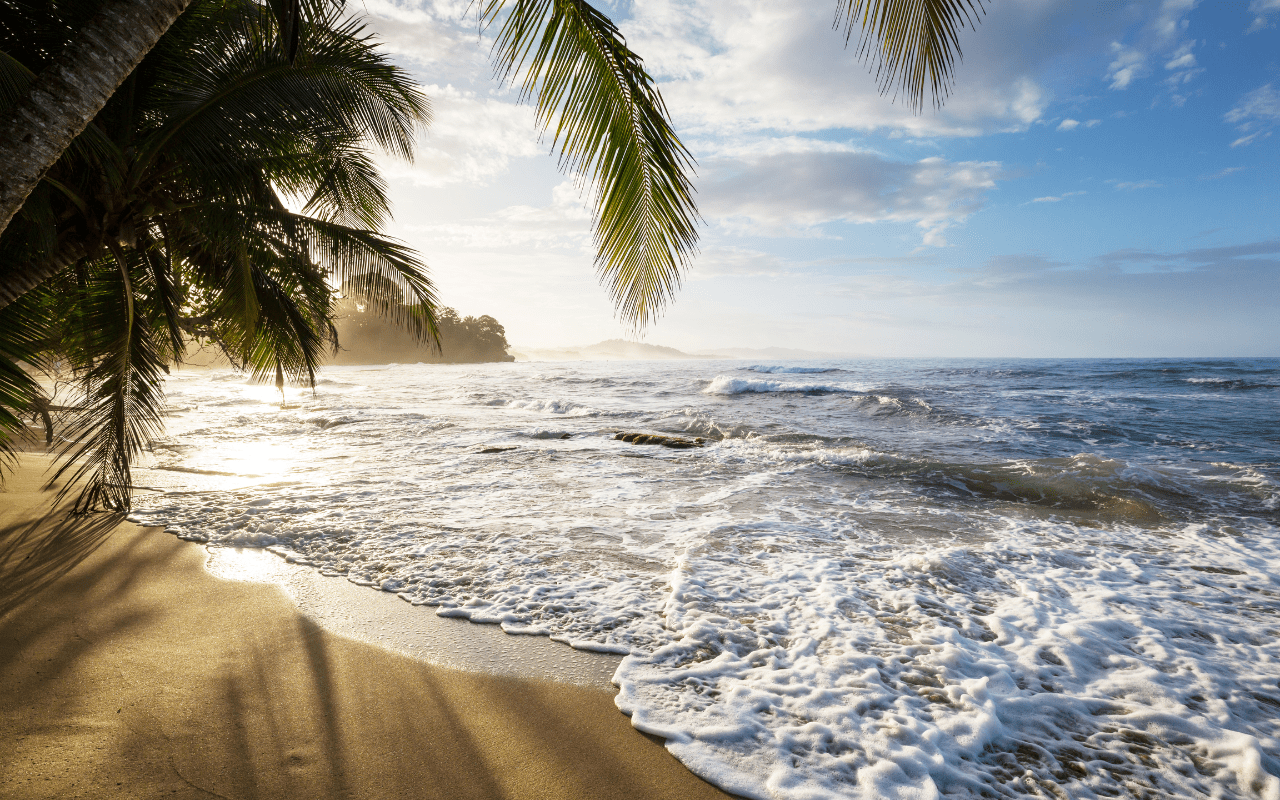 Yet, darkness reveals the light. My live stream yoga classes continued to bring the community together and this was a saving grace for the sangha (community) and my family. Whilst my business faded into the distance and this left a hole in my heart, my attachment (to the fruits of my actions) also loosened its grip on my attention and emotions. There was time and space to fully immerse with my family and realign with what truly matters in this life.
Into that space, came the calling; a calling so powerful and magnetic that it could not be silenced. The last place my spirit felt alive was in the rising beauty of Costa Rica and my heart had never left that land. Javier and I exchanged many conversations during the lighter and darker days of the pandemic and we came to see that everything is transient and the only worldly constant is change. Everything I had strived for was gone, there was no need to hold on, we could let go and be free.
In 2021, the full expression of our intention was revealed. I covered my studio classes, Javier handed in his resignation, we rented out our properties and moved to Costa Rica. With our baby on the beach, we lived our sankalpa that shaped our life with colourful beauty, butterflies and dragonflies, sunshine and sunsets, family and love.
It's almost 2023 and we are still here. We came on a wing and a prayer without a solid plan, fully believing that I had left my yoga business behind. I have been astonished to find that I can teach yoga in local studios and offer online classes to my sangha (community) in the U.K. I have shared abundantly beautiful yoga retreats in England, Greece, Italy, Kerala and led a successful Yoga Teacher Training in Costa Rica. We have our beautiful boy on the beach, our love and my wildest yoga dreams come true. This is the power of sankalpa that shapes the life to come.
They say that 'fortune favours the brave' and this leap of faith requires both courage and faith (shraddha) to be able to trust the calling of your heart. Freedom requires you to let go of the attachments that bind you (aparigraha). Trust requires you to surrender to the power of the universe (ishvarapranidhana). Thus, the practice of yoga always leads you to freedom in the greatest and smallest of ways.
As you walk the path of your life, the stars are aligning closer and closer; a light that is knowingly guiding you on your evolutionary soul journey. Through the practice of yoga, listen deeply within, trust your own heart's calling and observe this soul vision unfold into the creativity of your life.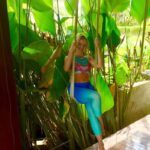 Heidi Pascual teaches creatively inspired Vinyasa Flow and Dharma Yoga classes, events and philosophy sadhana. She lives a nomadic life sharing worldwide Yoga Retreats and Teacher Trainings in England and Costa Rica.
If You Enjoyed This, Then You May Also Like...