Hatha Yoga for Teachers & Practitioners - A Comprehensive Guide
Ram Jain & Kalyani Hauswirth-Jain
£19.99
Lotus Publishing UK
Starting from the traditional approach to yoga, discover how yoga poses affect the internal body and how a systematic practice can increase your holistic health and wellbeing. Learn the medically-proven benefits of yoga and the ancient principles of sequencing asanas according to their corresponding chakras (energy centres). Renowned yoga teacher trainers, Ram Jain and Kalyani Hauswirth-Jain describe how to create safe, fulfilling, and holistic practices for different levels, themes, and goals. 
Practical descriptions of over 200 asanas, with their respective instructions, alignment cues, contraindications, and modifications to take your yoga classes and practice to a whole new level.
Goddess Guide
Mel Kilbey
£48.95
soulfocus.co
A life-changing planner that leads you down a pathway of self-discovery and selfawareness to awaken your inner Goddess. Guiding you on your own unique and personal journey to a place where your dreams can become your reality. As you follow the simple yet effective steps towards your desired goals and outcomes, you open up a world empowering belief and infinite possibility. Filled with positive affirmations and inspirational quotes to raise your emotional vibration and enrich your soul. Available in three colours: Aquamarine, Ruby and Jasper. OM readers get 20% off first order with code: OMYOGA-GIFT20
A Life Worth Living: A Journey of Self-Discovery Through Mindfulness, Yoga, and Living in Awareness
Mellara Gold
£14.46
Mandorla Books
Raised on Australia's Gold Coast, Mellara Gold moved to Hollywood to become an actress. After a few film and TV roles, two failed marriages, a thankfully failed suicide attempt, and an incapacitating back injury, she healed herself through yoga, meditation, and living in awareness. Now a highly respected Bay Area yoga teacher and writer, in this book she shares teachings, insights, and heartfelt stories of her journey to wholeness and a life worth living.
Second Spring - The Positive Guide To Menopause
Kate Codrington
£14.99
Harper Collins
A self-care guide for the menopause and beyond. Taking a seasonal, psychological approach, Kate Codrington shows that the menopause can actually be the beginning of a new life. With its short, digestible sections, inspirational quotes from real people, cutting-edge practices, yoga nidras with accompanying audios, and the contribution of experts in menopause wellbeing, this is the empowering and optimistic book that women have been waiting for. It's time to reframe the change. Publishing February 17, 2022.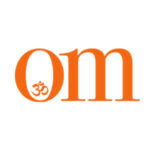 First published in November 2009, OM Yoga magazine has become the most popular yoga title in the UK. Available from all major supermarkets, independents and newsstands across the UK. Also available on all digital platforms.