Founded in 2011, Indaba Yoga is a premium yoga studio based in Marylebone, London. It is home to a beautiful space where yogis of all levels can enjoy an energising and uplifting experience with world-class yoga teachers from around the world.
With clients travelling across the country to visit, Indaba Yoga brings people together, and is based on the ancient African term for 'gathering', an idea which lies at the heart of Indaba Yoga. Its aim is to provide fun, uplifting, energising, and challenging experiences. Most importantly, Indaba welcomes everyone; from beginners to advanced yogis, providing a beautiful experience of positivity and a non-judgemental attitude to yoga.
The studio has evolved to provide classes, workshops, courses, and teacher training. Through its new resourceful and accessible platform, Indaba On Demand, it brings all this exciting content to a wider audience digitally.
Indaba On Demand is a unique subscription service which enables users to have the full experience of being in the Indaba studio, with access to high-quality yoga and wellness content from the world's most inspiring teachers, anywhere and at any time.
With an expansive library of short to full-length classes to suit every level of yoga and every mood and a membership of just £10 a month, you will be given unlimited access to a growing list of yoga classes, recorded by Indaba's fantastic teachers, at your fingertips.
There's no contract and you can practice with Indaba whenever and however you want – whether you fancy a quick lunchtime yoga session, a post-work relaxation exercise, or weekend meditation to connect with your inner self, all in the comfort of your own home.
Joining Indaba On Demand is easy. Subscribe today and discover a whole new side to the world of yoga. Visit: https://ondemand.indabayoga.com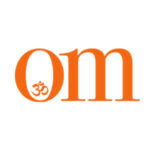 First published in November 2009, OM Yoga magazine has become the most popular yoga title in the UK. Available from all major supermarkets, independents and newsstands across the UK. Also available on all digital platforms.