What is it?
It's a combination of styles, because as women we should alter the tempo and intensity of the yoga we practice as we transition through the phases of our menstrual cycle. You'll find Hatha, Vinyasa, Restorative, Yin and Yoga Nidra included during these courses and events.
Who's the teacher?
Kelsey Taylor of Kelsey Taylor Yoga.
Where can I find it?
There are a selection of formats so you can find something to suit. In-person classes are held at venues in Staffordshire (see below).
In-person (Staffordshire), and live online workshops for practitioners planned for March, April, and May.
Online and in-person (Staffordshire) teacher CPD: March & April dates available, with more to be released soon.
Pre-recorded classes for women to do in their own home coming soon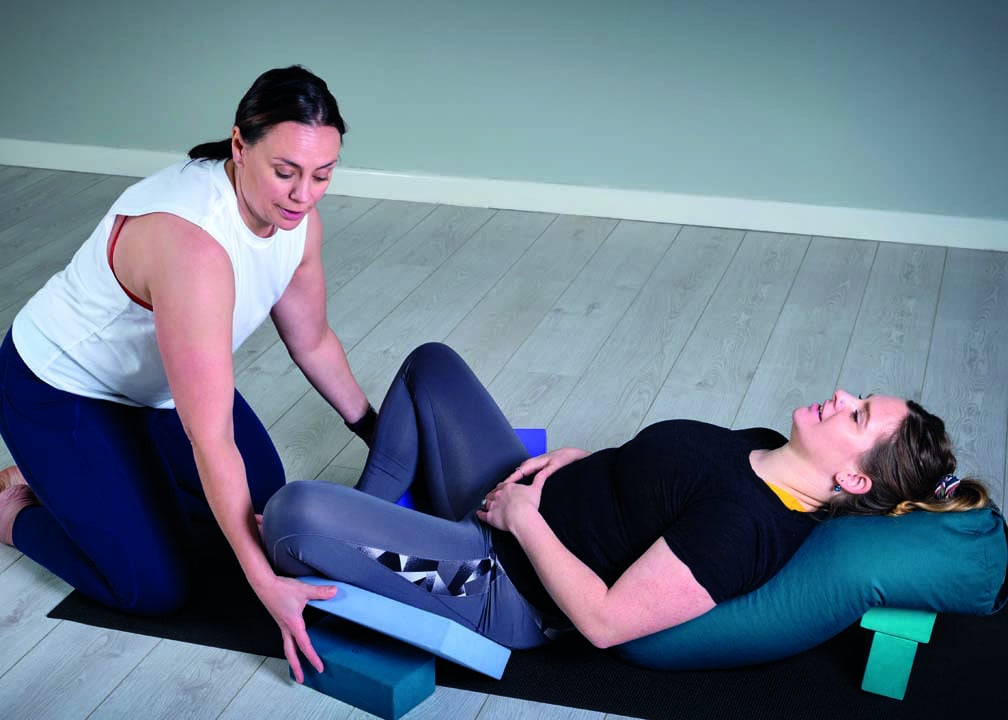 How much?
Practitioners: 3.5hr workshops £35 (early bird offers available).
Teacher CPD: £295
Shorter pre-recorded CPDs will be released end of March, cost depending on subject and length of course.
Why do I need to check out this class?
We are all unique, we all notice the physical differences of individuals as they arrive on their mats; height, build and length of bones. What we can't see is how yoga feels physically and energetically, especially as we move through our menstrual cycle.
These courses and workshops allow the individuals to learn what 'their' menstrual cycle is (it's never too late to learn), how it can reflect their overall health, how the hormones fluctuate throughout a cycle and how they should alter their yoga practice to work with their bodies.
What happens during a class?
During the workshop/courses you'll explore the female body, take time to discuss the menstrual cycle and its four phases and then discover and practice what style(s) of yoga works with your body during the different phases. There is physical movement, stillness, mindfulness/meditation, breathwork and relaxation. Teachers take a deeper look at the chakras and endocrine system as they are in the same locations within the body:
one physical, one subtle. You'll also look at symptoms a woman may experience during her menstrual cycle and how yoga can improve them, for example, issues with sleep, bloating, headaches, cramps, and mood swings.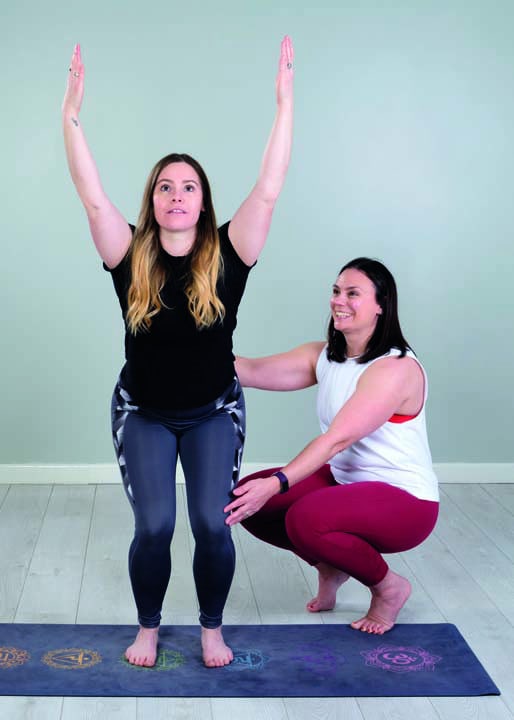 How will I feel afterwards?
The idea is that students leave a workshop feeling 'acceptance' for themselves and their bodies, with an understanding of their personal cycle and their own needs. They should understand how to change their practice as they move through the different phases of their cycle. Teachers should have an understanding and confidence to work with practitioners within different settings afterwards. (All teachers attending a teacher in-person / live online event also get a 1-2-1 mentoring session, to help make sure they feel happy with what they have learnt and how they take their yoga offering/business forward.)
What's the story behind the class?
As a society, we listen to and are more open to the changes in our body when we are trying to get pregnant, when we are pregnant, and postnatally, so why not within our cycle? Kelsey Taylor believes we should change our practice as we move through our cycle each month and when we experience PMS and ultimately be more accepting of ourselves. We experience four phases during our menstrual cycle and during those phases our hormones fluctuate. These changes mean our energy and ability to be physically and mentally active changes, so attending a Vinyasa or Ashtanga class might be great at ovulation but your body doesn't need the stress during menstruation.
What about the teacher and the studio(s) itself?
Yoga has been interwoven into Kelsey Taylor's life for more than two decades. With an initial passion for practicing and teaching Hatha and Vinyasa, she soon realised that everyone who comes to a mat has different needs and reasons for being there.
On her quest to support those that practice with her, she has undertaken further teacher training to deepen her knowledge on women's wellbeing, and is also now certified to teach pregnancy, post-natal and fertility yoga. She has also completed menopause yoga training. The in-person courses and classes take place at venues in Staffordshire Rise Aerial and Hot Yoga Studio (riseaerialyoga.co.uk) and The Wellbeing & Wellness Coach (thewellbeingandwellnesscoach.com).
Photography by Gareth Partington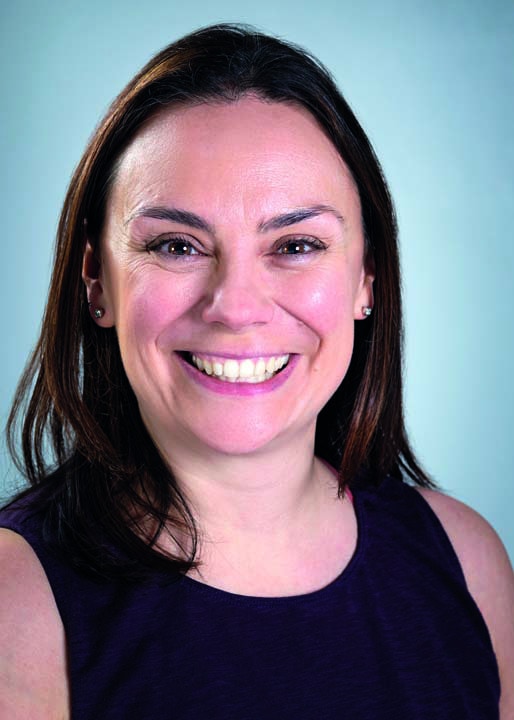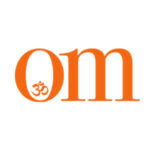 First published in November 2009, OM Yoga magazine has become the most popular yoga title in the UK. Available from all major supermarkets, independents and newsstands across the UK. Also available on all digital platforms.