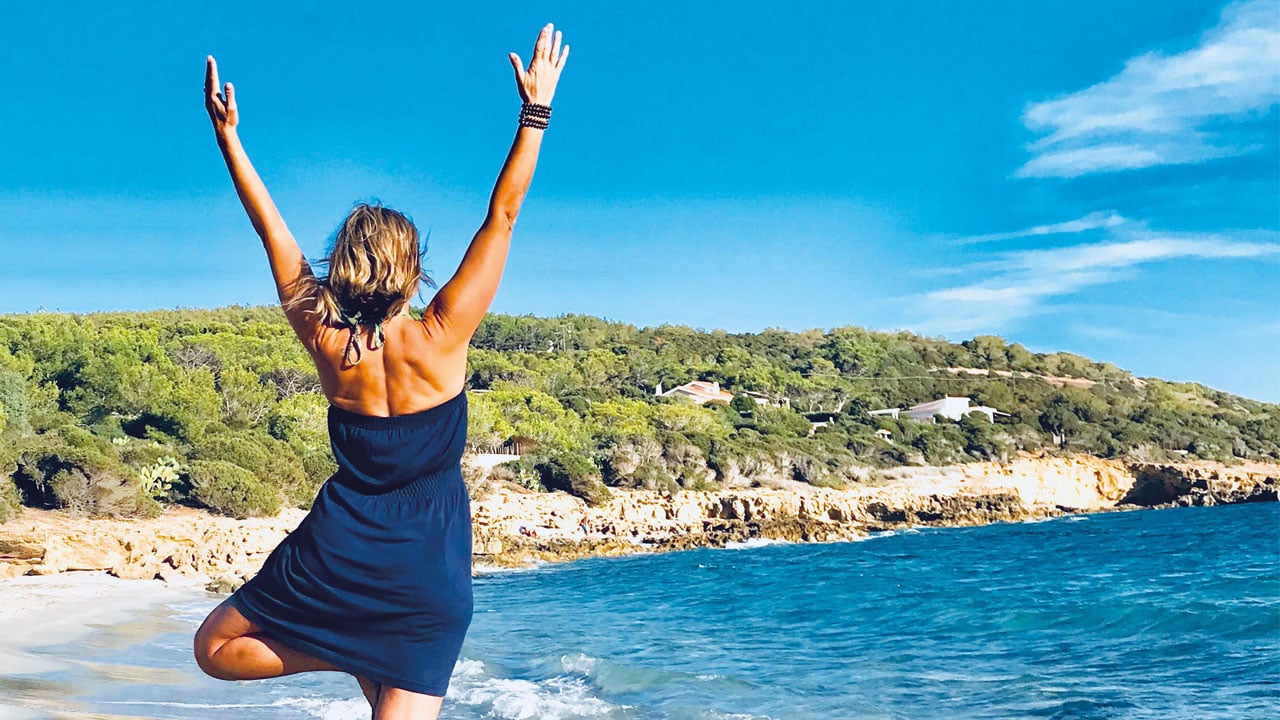 There is a freedom waiting for you, on the breezes of the sky. By Jackie Heffer-Cooke
Imagine you are sitting watching the sea and a beautiful sunset. You watch. You admire the beauty. You engage. You engage so intensely that you forget about your headache, the travel to get here, the issues at work, your exhaustion. All of your senses are fixed. There is intense focus. Then there is connection. Space. Everything opens up and you flow in one direction, like a stream. You dissolve. There is only us. I am That. So Hum.
There is nothing like shaking off the humdrum and restraint of modern domestic living, breathing deeply and walking outdoors. Literally out of the doors. Free of doors.
I have been teaching retreats around the globe for the last six years. Each one with such a different personality, its own experience. But each time what has remained constant is the connection to feeling free, really free. And that is liberating.
Being connected to nature is more than just enjoying looking at it, being truly connected is an inner experience of integration, yoking Self, seeing all, in all things: the light bouncing on the water, the whisper in the woods, the wing of a dragonfly, the glint of the Special report: The Great Outdoors rainbow fish, the chase of the gecko - and knowing deeply I am That. So Hum.
Oh, how we have missed travel. Travel is an inspiration of how rich this world of the senses actually is, how beautiful the subtle energy of it all, and reminds us of the peaceful nature of all that is inside. We travel not to escape life, but so that life doesn't escape us.
Over the last few years, I have led retreats in Tuscany and Thailand, Sardinia and Morocco and here under the big skies of my home in peaceful Norfolk.
The experiences of mum and daughter retreats swimming in wild waterfalls, visiting Asian temples and snorkelling off the coast of Thailand, being bathed and cared for like babies in the Hammams of Morocco, snuggling in pyjamas under the sunset of solstice - these are all incredible moments and memories, rich and colourful - but they are nothing compared to the richness and the colour of the connection in energy we feel to each other, to the world, to Self.
In my opinion retreat locations should show us something new, something different, something to consider. Something to remind us of the freshness and inspire interest outside of us, and within.
They may be simple; in off-grid farmhouses, exploratory; in Greek sailing boats, local; next to wild swimming lakes, authentic; for temple visits and cultural learning, and on retreat we should always give back and source local: local food, local businesses, local wisdom.
Now, and we hope soon for the world, we are out of the doors once again. Gently, calmly, with soft hope of sharing dreams, laughter and adventure, and being touched by the depth of knowingness that when we are connected, we can never, ever, feel alone.
Jackie Heffer-Cooke and Freedom Yoga Retreats have many retreats on offer for 2022, including a bucket list Sail and Yoga holiday around the tiny Greek islands of the Cyclades (2-9 July, 2022) and a mum and daughter wild yoga retreat in the Suffolk Countryside this year (29 October, 2021). Find out more and join the mailing list at: freedomyogaandretreats.com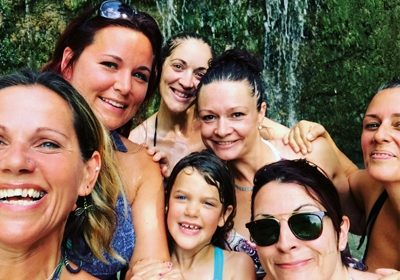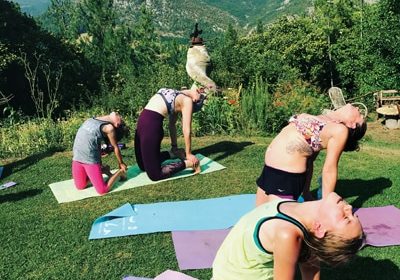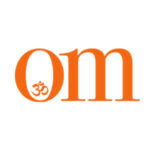 First published in November 2009, OM Yoga magazine has become the most popular yoga title in the UK. Available from all major supermarkets, independents and newsstands across the UK. Also available on all digital platforms.