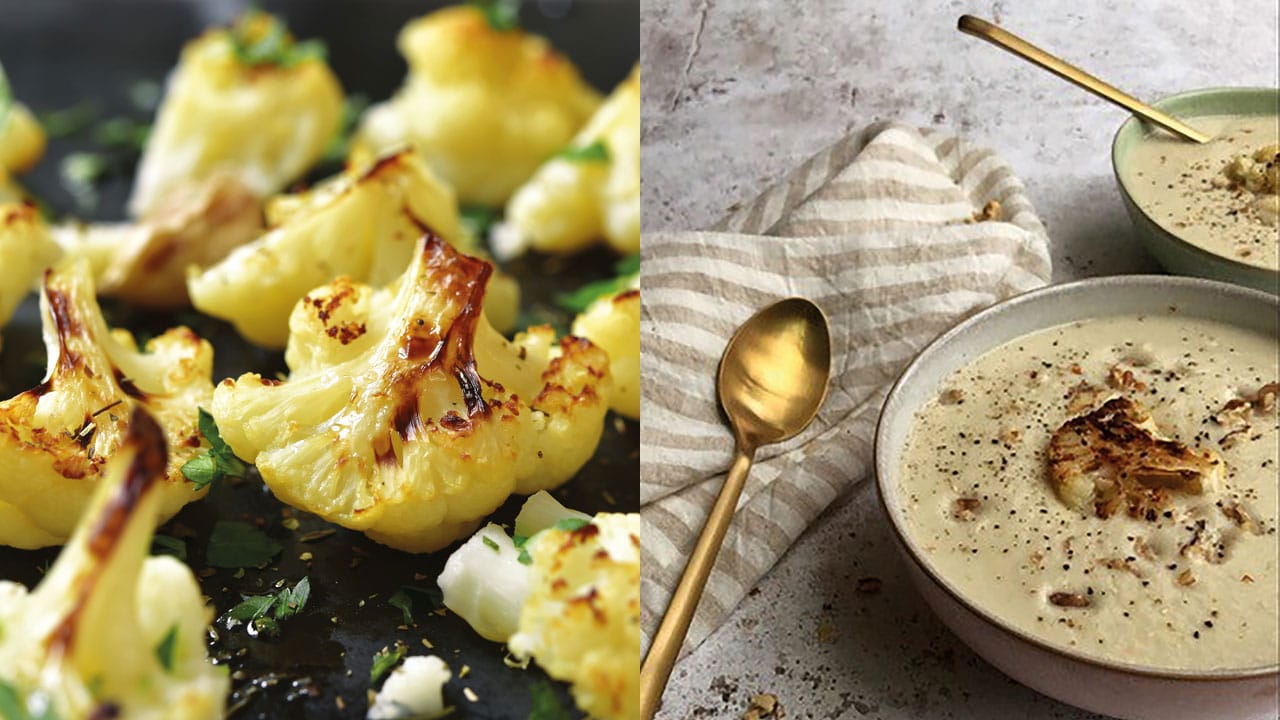 Cauliflower and Sunflower Seed Soup
A delicious, wholesome and potent super soup. By Sally Dixon
Cauliflower is a low GI food and a cruciferous vegetable along with broccoli, kale and cabbage. It contains a phytonutrient known as DIM which may help balance oestrogen in the body. Oestrogen dominance can be linked to fertility issues so assisting in the balance of this is a bonus. Cauliflower is also an excellent source of vitamin K and vitamin C, and a very good source of fibre, potassium and B vitamins. You may have heard about goitrogens when it comes to cruciferous veg and the potential for them to affect the functioning of the thyroid but it's important to note that cooking helps to deactivate these compounds so there's no point using it as an excuse to avoid eating your veg!
250ml (8.4 fl oz) almond milk

700ml (1.2 pints) vegetable broth

1 tbsp roughly chopped walnuts
Preheat oven to 220C and line a roasting tin with parchment paper. Place a small pan of water on the stove and bring to the boil.

Wash and dry the cauliflower and cut into bitesize florets. Peel and cut the onion into quarters and trim the ends from the celery stalk. Blanch the celery in the pan of boiling water for 3 minutes.
Place the cauliflower, celery, onion and garlic into a large bowl, cover with olive oil and salt then toss to mix. Place the tossed vegetables into the roasting tin and into the oven for 25 minutes, turning halfway.

While the vegetables are roasting, take the sunflower seeds and grind them down in the blender, you can leave them in the blender

When the cauliflower, onion, celery and garlic mix is ready remove from the oven and let it cool for a short time. Reserve a few florets for garnishing your soup.

Add the almond milk to the blender and blend together with the sunflower seeds. Then start slowly adding the vegetable mix and vegetable broth, blending together alternately. Add as much vegetable broth as you like to get your desired consistency. Be mindful that this soup will thicken up even more once cool. Add salt and pepper to taste for a final blend.

If eating immediately, transfer your soup to a sauce pan to heat through then serve with the cauliflower florets, chopped walnuts and some chopped parsley to garnish.
Sally Dixon, a graduate of the College of Naturopathic Medicine (CNM)
Mauris vitae ultricies leo integer. Mauris pellentesque pulvinar pellentesque habitant. Egestas dui id ornare arcu odio ut sem. Volutpat commodo sed egestas egestas fringilla phasellus faucibus scelerisque.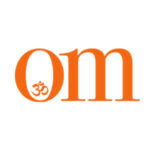 First published in November 2009, OM Yoga magazine has become the most popular yoga title in the UK. Available from all major supermarkets, independents and newsstands across the UK. Also available on all digital platforms.