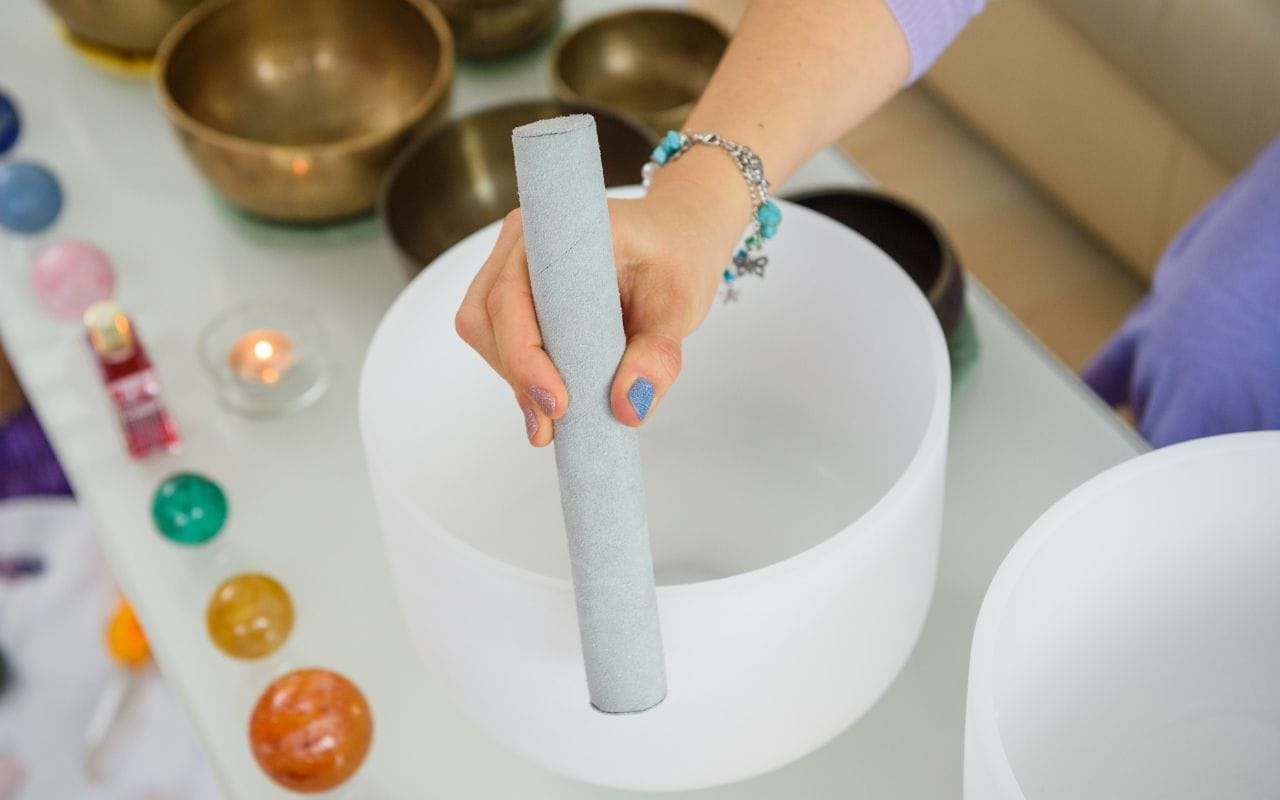 Aerobics instructor to chronic fatigue
Jodi Haines' healing journey to magic of sound
She had just landed her dream job in London, found the perfect flat by Clapham Common and settled where she truly saw her future... But her health had other ideas. Jodi had always loved to travel but visas only lasted so long. From studying music in LA to dance in New York, London was not only somewhere she loved but it was somewhere she knew she could live long term. So with her newfound passion for teaching aerobics and her exciting studio coordinator position at a renowned health club just off Oxford Street, she was sure she had reached her final destination.
But as happy as Jodi seemed on the outside, for a while she had quietly been suffering from crippling anxiety that was starting to affect her health. Feeling dizzy after teaching aerobic classes and feeling weak on the tube journeys to and from the city, this move to London was a push too far for her subtly declining health. Then one morning after teaching a high-intensity aerobics class, she collapsed.
From that day on, something changed for the worse in her body and after numerous doctor appointments, tests and scans, it became clear Jodi had come down with something called Chronic Fatigue Syndrome. Jodi's health continued to decline over the coming months, and finally, she had to move back home with her parents. Even though she was desperate to get back to London and her job as fast as possible, she felt deeply in her soul that this would be far more than just a quick fix or simple pill to heal her body. She was about to embark on a life-changing journey back to herself.
After 8 months of having complete and utter debilitating fatigue which prevented her from doing even the simplest of tasks like walking to the kitchen for a snack or talking to a friend on the phone, she felt the call to try alternative therapy, which was the best decision she could have ever made. She started with kinesiology, acupuncture and reiki which then lead to crystals, Buddhism and sound healing, all ultimately taking her on a mind, body and spiritual transformation. She learnt to be at peace with slowing down and to be gentle with herself and as she slowly started to let go of her past and worked on healing her body naturally, after a few years she very gently started to get her life back.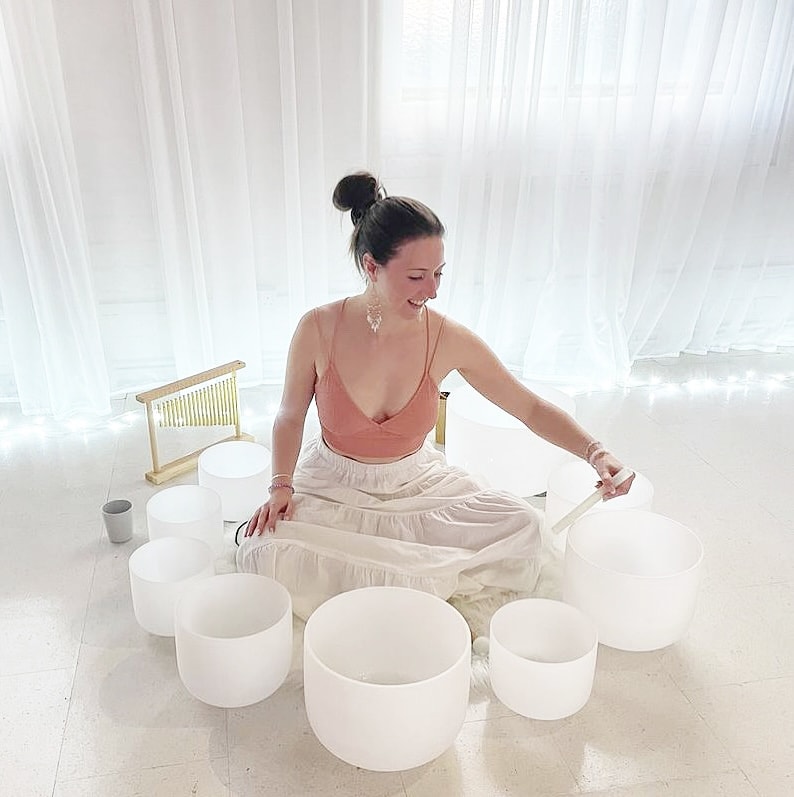 Sound healing and mantras had become a daily practice and after a while she felt a calling to invest in 7 crystal singing bowls. She took a course to become a qualified sound healer and then the pandemic hit! Having just met someone 6 months before, they decided to move in together and had the most wonderful lockdown experience. Just the two of them, her beautiful bowls and his lovely dog. Finally, when lockdown lifted Jodi set up her first sound bath class and has truly never looked back. After slowly setting up more and more classes, she started to hold women's retreats, organise collaboration events and run wellness festivals.
Even though Jodi knows she still needs to be careful with her energy and knows when to slow down, she will be forever grateful for the spiritual learnings on her healing journey. It's opened her up to a whole new world. Now able to live a very peaceful and balanced life, she knows that her journey has ultimately led to helping others heal naturally as well, and she couldn't think of a better way to live than to share the magic of sound healing every single day.
If You Enjoyed This, Then You May Also Like...