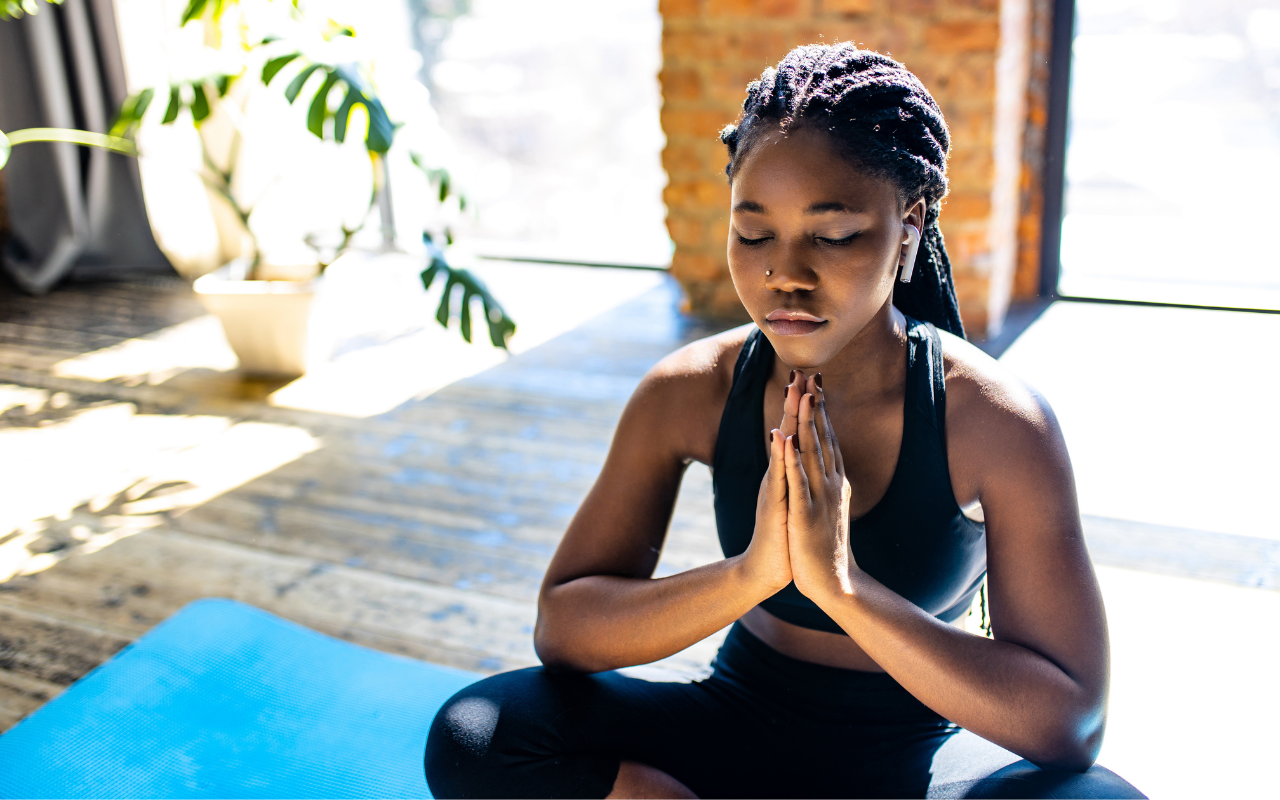 10 simple mantras for beginner meditators
You don't need to know Sanskrit or Hindi to incorporate mantras

into your meditation practice. By Cora Gold
10 simple mantras for beginner meditators
Nearly every corner of the Earth has embraced ancient Eastern meditation techniques. Beginner meditators might wonder what a mantra is and whether they should use one in their practice.
Mantras enhance spiritual vibrations and individual consciousness. As a core component of traditional Buddhist, Hindu, Jainist and yoga spirituality, a mantra could be a word, phrase, sound or syllable repeated throughout the meditation.
Sustained repetition, such as the ancient "om" sound, provide practitioners with greater wisdom and remove barriers to growth and happiness. In many ways, mantras help us realise we can achieve our goals and attain peace.
Including a mantra during meditation might prove beneficial for your practice. You don't need to know ancient Sanskrit or Hindi, either. Here are 10 simple mantras for beginner meditators to try.
"Om" or "aum" is the most common and sacred mantra meditation practitioners use. Found in Hinduism and Buddhism, the Sanskrit word "om" encompasses all creation from the past to the future. Those who use it give their racing thoughts a tranquil resting place.
"Om" is traditionally chanted three times at the beginning and end of a meditation session.
Om Shanti, Shanti, Shanti
A mantra must resonate with the practitioner, meaning it can be spoken in your native language and have the same effect as ancient Sanskrit.
Beginner meditators might say this phrase if they're trying to heal from an injury or disease. Maybe they suffer from depression or anxiety and hope to strengthen their minds.
Repeating this mantra during your practice can show you the path toward improvement.
Every Day in Every Way, I Am Getting Stronger
Another sacred chant is "om shanti, shanti, shanti" — an ancient phrase said three times for the body, mind and spirit.
The first "shanti" is purifying and said to help relieve the body from suffering. The second is meant to clear the mind of negative thoughts, while the third awakens the soul spiritually
Like "om," you can chant this mantra at the beginning and end of meditation.
Repeating this mantra teaches you self-acceptance, despite whatever flaws you might feel or see yourself having.
Those who struggle with their identity can make peace with their imperfections. This mantra is especially beneficial for perfectionists who harp on making mistakes.
Use this chant to overcome self-criticism and learn to love yourself as you are.
I Am Open to the Possibilities of the Universe
Everyone dreams about the future, but part of pursuing our passions requires being open to progressing and achieving success.
When considering the possibilities of tomorrow, beginner meditators can gain insight into their paths forward. Regardless of your beliefs, meditators may turn to the universe for guidance.
Many of us are guilty of losing sight of the important things in life. Our society emphasises working hard and hustling to get ahead – even if that means sacrificing family, self-care and break time. 
In one study, 76% of people said they continue to work while on vacation, while 9% skip vacationing altogether. Remind yourself that life is short, and there are more important things than work, money and promotions. This mantra will help you put family, self-care and mental health back on top.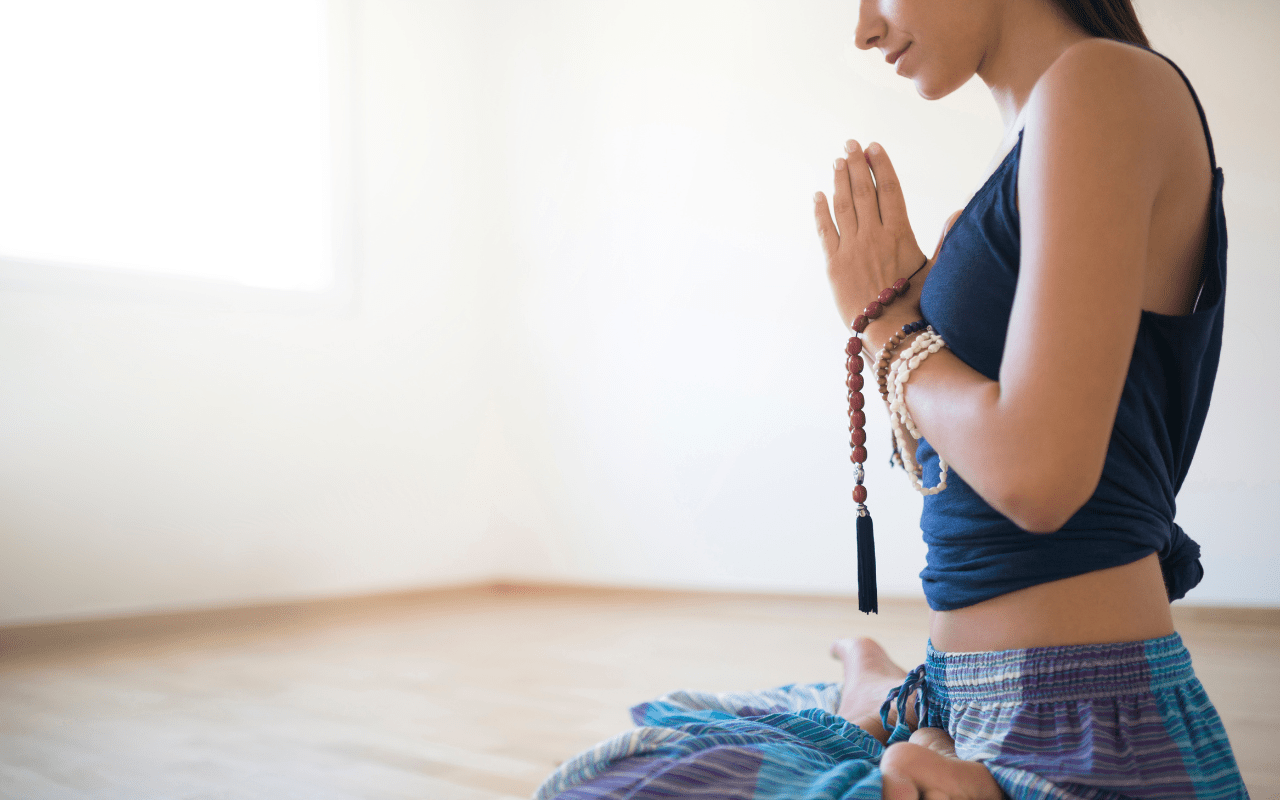 Everything I Need Is Within Me
Self-doubt is the surest way to hold ourselves back. Beginner meditators can practice this powerful chant as a reminder of their strengths and qualities — the essential tools needed to achieve anything they want.
Repeating this mantra asks us to look within ourselves to find the confidence and steadfast belief that enables progress.
I Change My Thoughts, I Change My World
"I am divine love" is an English translation of the ancient Sanskrit mantra, "aham prema." Meditators may use this mantra to open their heart to healing and unconditional love from within — an idea that love emanates from everything and is the foundation of all desires.
However, love doesn't have to be romantic — it can be familial, friendship or universal. One might also chant this mantra to gain deeper self-love.
Life Is Short - Smile While You Can
You might discover an effective mantra upon hearing a phrase or quote. For example, author Norman Vincent Peale once said, "Change your thoughts, and you change your world."
Negative thoughts can dictate your happiness. However, recognising negativity and making a change is like grabbing the steering wheel.
In meditation, you can repeat this quote as a way to alter your mindset. Adopting a positive outlook is the first step toward changing your life, behaviours and actions for the better.
I Am In An Attitude of Gratitude
If you've never used mantras as a beginner meditator, you should consider trying them. They help deepen the experience and are often most effective when using meditation to enhance your life.
Deepen your practice with mantras
Showing appreciation for all things big and small improves our overall sense of well-being and happiness. 
Studies have even shown that cultivating gratitude releases oxytocin that deepens connections with others and reduces stress and depression.
Entering a state of gratitude during meditation is one of the best ways to aspire to happiness.
If You Enjoyed This, Then You May Also Like...