The Simple Things – For simple joy go back to basics. By Roisin Kiernan
Let me start by asking you to make a few quick lists. First, consider at least three things that really matter to you. Then, three things that make you happy. And finally, where most of your time goes. Are they in balance?
In our fast-paced, complex world, we spend so much time and energy doing and wanting that we forget to just enjoy all the great things we already have. 'Things' that are usually really very simple.
The trouble is, our capitalist society isn't built to make us do this. We actually have to work to live. We're constantly bombarded with advertising that's designed to offer some improvement to our life – bigger, better, faster.
But, again, how much do we really need? And, more importantly, is it worth it? From a young age, most of us will have felt pushed to be everything, do everything, and have everything. But it's never enough. And it leaves us physically exhausted and emotionally spent. We get burnt out, our relationships become shallow, our health suffers, we start to feel lonely, anxious, depressed or turn to drink or drugs to get us through. We find we're struggling to live a life that's just too much. And yet we strive for more still. Hoping one day, when we have this or achieve that, we'll be happy. Of course, this may not be conscious. But we can start to help ourselves by becoming more conscious of it.
– We can start to live more in the moment.
– We can start forgetting 'one day' and enjoying 'today' more.
– We can start being grateful for what we already have.
Try it for a day, or a week, or a month, and get back to a more simple, balanced way of being.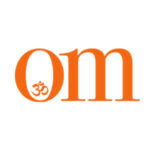 First published in November 2009, OM Yoga magazine has become the most popular yoga title in the UK. Available from all major supermarkets, independents and newsstands across the UK. Also available on all digital platforms.
If You Enjoyed This, Then You May Also Like...