Subscribe today for £39.99 (12 issues), and receive a Skin Night Elixir from Atlantis Skincare worth £64.99
Introducing Atlantis Skincare: the new British brand presenting a mindful approach to beauty.
Atlantis Skincare is a new British skincare brand, producing completely natural products for those that take a holistic approach to all areas of their life. With the entire range lovingly hand-made in the Bath countryside and free from any irritants, this innovative 'clean' beauty brand offers an array of products that transform everyday beauty rituals into depply therapeutic experiences. The range aims to introduce a mindful approach to beauty, in order to enhance the process, aid well-being and overall results. The brand launches with seven key products - Glowing Skin Cleansing Milk, Glowing Skin Toner, Glowing Skin Day Cream, Eyecream, Velvet Skin Night Elixir, Two-part Face Mask (Clay & Ginseng) and Stretch Mark Oil.
We're offering new subscribers a free full-size sample of Atlantis Skincare's Velvet Skin Night Elixir, worth £64.99. This nutrient rich night elixir enhances the skin's natural nightly regenerating process, comforts and moisturises, helping to recover radiance. The selected blend of rare natural oils and exotic butters ensures effective antioxidant defence, stimulates skin regeneration, brightens and improves skin tone. It works in the deeper layers of skin while you sleep, supports healing and rejuvenates. In the morning, skin looks fresh and plumped, ready to face the challenges of a new day.
One 50ml gift per subscriber, no exchange or refund.
First 200 subscribers.
UK only.
Offer expires 18th July 2018.
Names and postal addressess will be passed Atlantis Skincare for delivery
Print subscription only.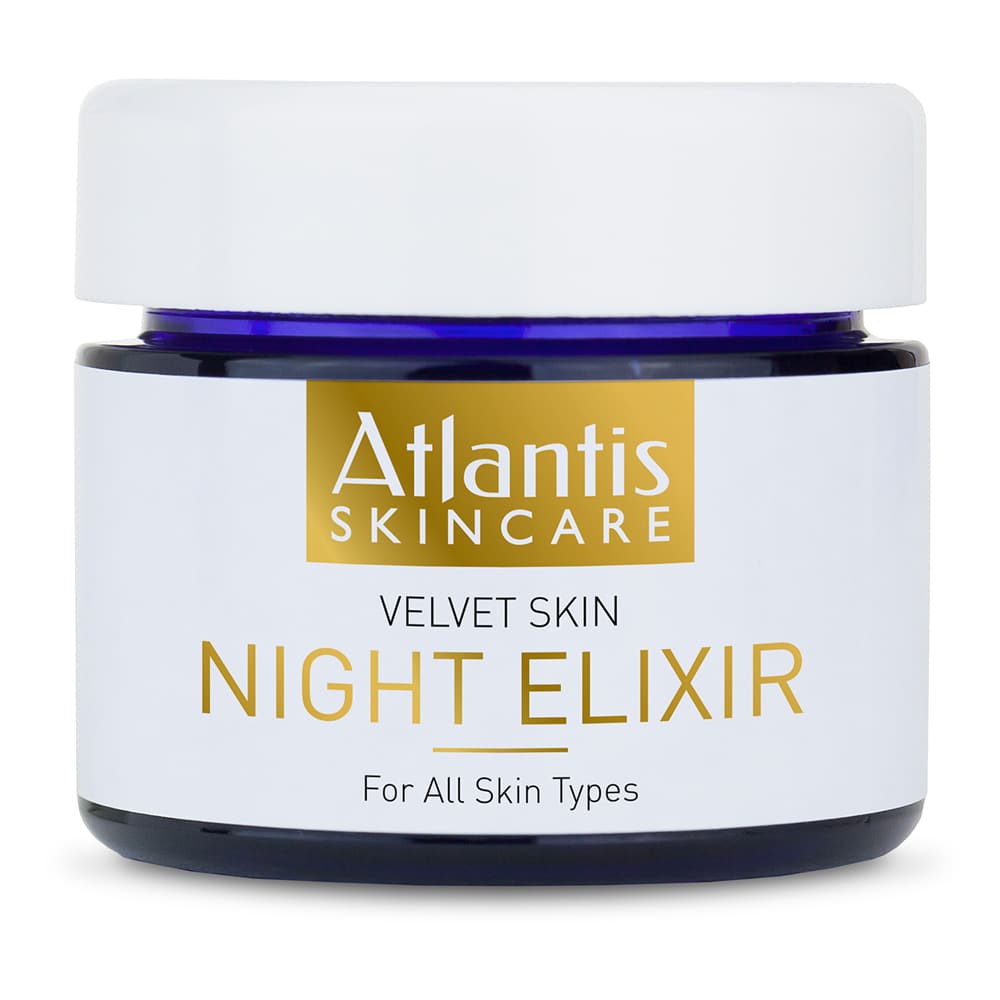 Please contact us on 01787 224040 to subscribe by telephone.