Ground, grow and cultivate your inner wildling at Sow & Root, one of the UK's newest yoga and wellness studios.
An eco-friendly yoga and wellbeing space in the heart of Devizes, Wiltshire, it's the perfect place to honour yourself, mind and body, and the planet itself. Sustainability is a top priority here, which is reflected in the decor and design of this calming, soothing space. There's a clean, fresh look, with white walls and wooden floors and incorporating natural recycled materials in the design.
"We believe in offering a down-to-earth and welcoming space," says studio owner Rose Martin. "A nature-inspired escapism to disconnect from the effects of modern life, focus on yourself and embrace the unity and equity in yoga."
Harmony with nature and the environment is an important theme throughout — as is the yoga concept of Ahimsa.
"We are also a studio that centres on community, inclusivity, honouring the roots of yoga and supporting positive sustainable change for the environment and our planet."
The ethos here is that everyone is a student, be it your first experience of yoga or you've been practicing for years — it is a liberating practice with only a beginning. That's why you'll find a whole diverse mix of styles on offer, from slow flows and blissed[1]out candlelit restorative classes to more dynamic practices and power yoga.
You'll also be joining a friendly, relaxed community of lovely yogis too. Before or after class, you can enjoy a cup of herbal tea, explore the eco-boutique, or just chill out with a good book in the cool lounge area. This is a place for you to ground and grow alongside like-minded others. If you're lucky enough to be in Wiltshire anytime soon then it's a must visit.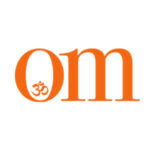 First published in November 2009, OM Yoga magazine has become the most popular yoga title in the UK. Available from all major supermarkets, independents and newsstands across the UK. Also available on all digital platforms.