Code: OMYOGA
Click here to go through to the course (but make sure you use the code to get your discount and bonus module!)
Offer ends 1st April 2024
40 Hour comprehensive online meditation teacher training- Learn how to teach meditation online at your pace, YA and IMMA approved + bonus module.
Take 40 hours and I'll show you how to share the practice of meditation with those around you. In this course you will gain the tools you need to teach meditation for individuals and groups and explore and deepen your personal practice. This training is made up of 9 unique modules and includes over 40 hours of content, a 50 page course manual, plus monthly office hours for extra learning and support, is done at your pace and open to all experience levels.
This course is worth 40 continued ed hours with Yoga Alliance, and is IMMA accredited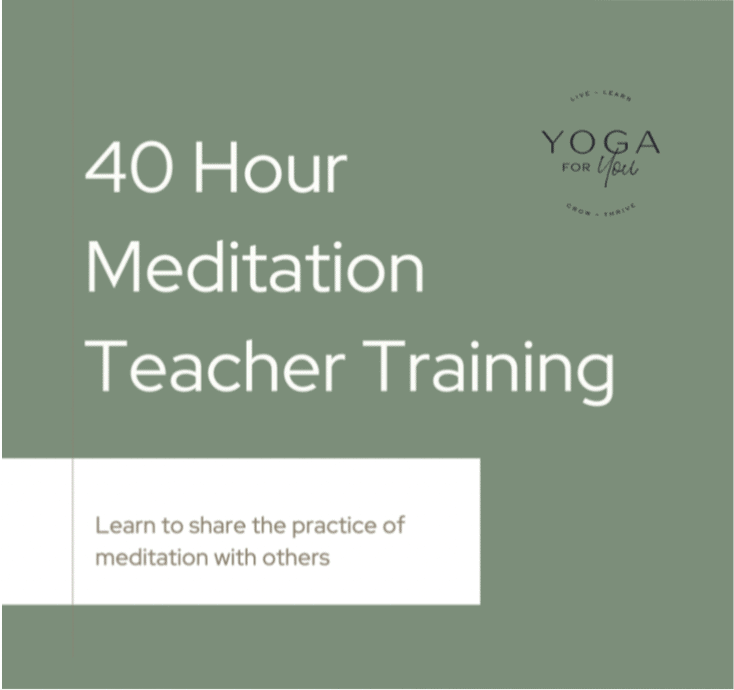 This training is made up of 10 unique modules:
Module 1 – Welcome/Intro
Module 2- Foundations of Meditation
Module 3- Present Moment + Breath Awareness
Module 4- Guided Meditations
Module 5- Manifestation, Mantra and Intention
Module 6- Loving Kindness, and Walking Meditation
Module 7- The Teacher
Module 8- Advanced Techniques
Module 9- Marketing, Money and Business
Module 10- Final Project
BONUS for OM Yoga- Level up your teaching module which includes 4 bonus hours of content on taking your meditation teaching to the next level including virtual retreats, weaving meditation into yoga classes, and building an abundant business.