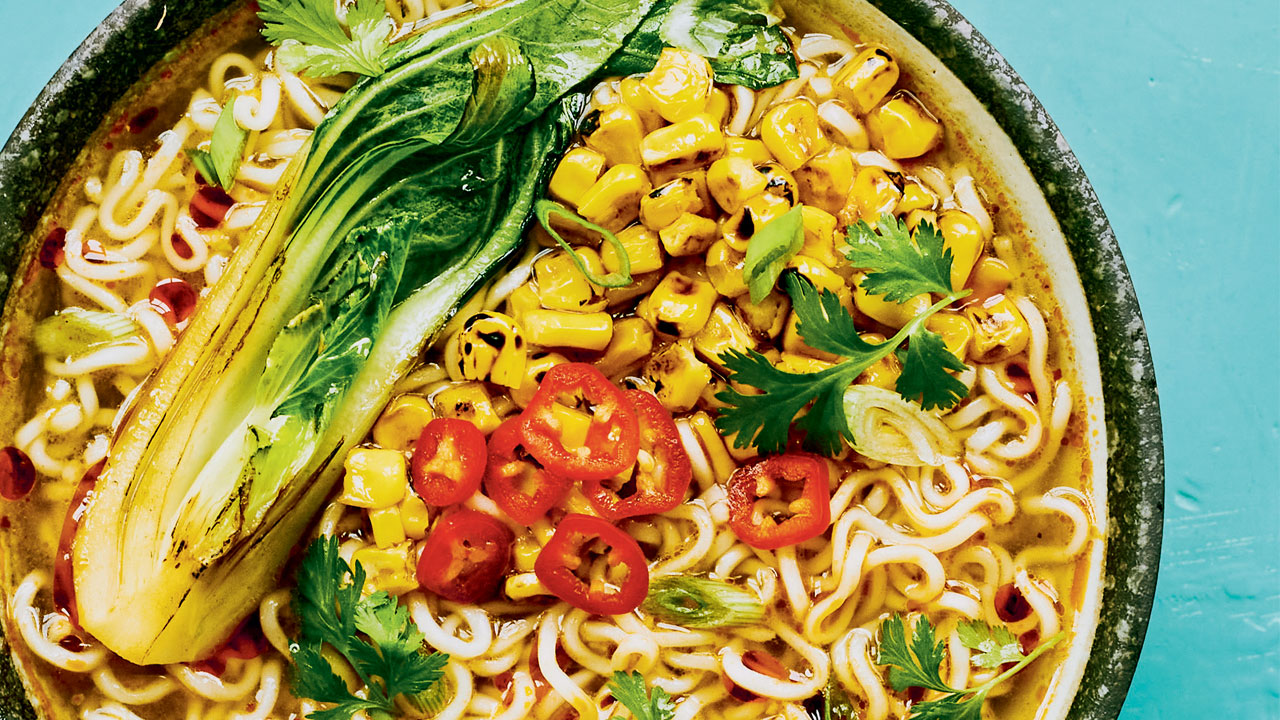 Pimped Instant Ramen
More instant ramen packets are vegan than you might expect. This is a speedy and simple lunch. Use any vegetables you have in the refrigerator – the ingredients below are just a guide.
2 single-portion packets instant ramen noodles

1 head of bok choi, halved lengthways

1-2 spring onions, finely sliced

1 red chilli, deseeded and finely sliced

Small handful of coriander, roughly chopped
Cook the ramen noodles according to the packet instructions. Add the soy sauce and chilli oil to the broth and leave to cook for another 2 minutes.

Heat a frying pan over a high heat and char the cut sides of the bok choi halves. Add the sweetcorn and allow to fry until charred and caramelised too.

Top the ramen with the charred bok choi and sweetcorn and sprinkle over the spring onions, chilli slices and coriander before serving.
Recipes from Broke Vegan by Saskia Sidey published by Hamlyn 31 December 2020 £12.99 Hardback (octopusbooks.co.uk). Photo credits: Jo Sidey