Hot Yoga - our complete guide to the practice - why you need it in your life, and where to do it.
Tips:
Choose a studio with good equipment, that has adequate air exchange/ventilation and humidity.
Ensure your instructor/s have been trained well in teaching in a heated room.
Not all yoga sequences should be performed in the hot room, sequencing of poses and timings need to be tailored for the hot room.
Benefits:
Safer stretching
Less post-workout stiffness
Detoxification through sweating
Reduced risk of kidney stones
Improved sense of wellbeing
Burn more calories
Read more in our 19-page guide to the sweatiest yoga you'll ever do.
Discover more OM Yoga special reports
Subscribe to OM Yoga for yoga inspiration, both on and off the mat, every month.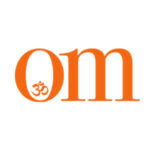 First published in November 2009, OM Yoga magazine has become the most popular yoga title in the UK. Available from all major supermarkets, independents and newsstands across the UK. Also available on all digital platforms.
If You Enjoyed This, Then You May Also Like...