Thaxted Yoga's stunning wellness studio overlooks the rolling Essex countryside, close to the picturesque town of Thaxted, with its famous windmill and guildhall.
Thaxted Yoga remains a beacon of relaxation and wellbeing, set in a beautiful corner of Essex, with stunning views over the surrounding countryside.
Since owner Lolli Kimpton took over in 2019, the studio has continued to offer a comprehensive range of classes and special events with the focus on wellness and a holistic approach to the stresses of everyday life.
And what a few years it has been! Having worked hard to navigate through the pandemic and beyond, Kimpton and her team are equally determined to offer a varied and exciting programme for 2023, including an overseas retreat.
"We offer our comprehensive timetable with our host teachers, monthly sound healing gong baths and  workshops hosted by guest teachers to Thaxted Yoga, bringing fresh ideas and different practices," Kimpton tells OM.
"We aim to provide a safe and welcoming atmosphere in this unique environment, enabling our community to practice yoga, promote wellbeing and the opportunity to relax, unwind and smile, free from the pressures of everyday life. We are a real community that serves the community."
Classes take place in a truly individual space, framed by enormous picture windows providing the most glorious views of the ever-shifting seasons and resplendent with a living and breathing bio wall, cleaning and purifying the air — the perfect reminder of connection to the earth and Mother Nature. "We also have a beautiful snug room where we gather for teas and coffees and relaxation area," Kimpton adds.
"The philosophy here is that anyone can practice yoga and we encourage all ages, abilities and body shapes  to join us and experience the transformative and healing effects of mindful movement and meditation."
Plan your visit to Thaxted Yoga at: thaxtedyoga.co.uk or connect on Instagram @thaxtedyoga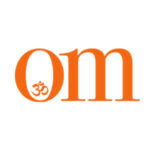 First published in November 2009, OM Yoga magazine has become the most popular yoga title in the UK. Available from all major supermarkets, independents and newsstands across the UK. Also available on all digital platforms.