2 Avenue Lane, Oxford OX4 1YF
If you want to get on your mat and practice yoga in Oxfordshire there is only one place to go to…YogaVenue! Now, with not one, but two studios in this beautiful university town, there are even more options to choose from, as well as the online classes at YVTV.
YogaVenue was founded by Caroline and Alessandro Gozzi, who combined have over 30 years of yoga and movement teaching experience. The studios are beautifully decorated, slick and clean and meet all your yoga needs with a range of styles from hot yoga to restorative yoga, as well as a range of experienced teachers. You can attend over 70 yoga and movement classes a week in person along with a great selection of live online classes and videos to access anytime, so you are spoilt for choice! The pair opened their first studio in Oxford, on the Cowley Road, in east Oxford, some 11 years ago.
After relocating from London, they found that they didn't have anywhere to attend classes, so it was either set up their own studio or move! They found an old disused building and completely renovated it to create two beautiful studios — one bespoke hot yoga studio, and a second non-hot yoga space, together with changing rooms, showers, and a shop.
After the turbulence of the last two years, YogaVenue has come back stronger than ever with the opening of its brand new studio in Summertown in north Oxford, teaching again hot yoga and a full range of non-hot yoga and movement classes. As the sign in the reception says, "This is where the magic happens" — well it truly does! Come join the team at YogaVenue for classes, workshops, trainings and retreats.
Get the YogaVenue vibe on Instagram @yogavenueoxford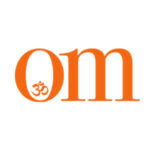 First published in November 2009, OM Yoga magazine has become the most popular yoga title in the UK. Available from all major supermarkets, independents and newsstands across the UK. Also available on all digital platforms.