To tattoo or not to tattoo… – Issue 38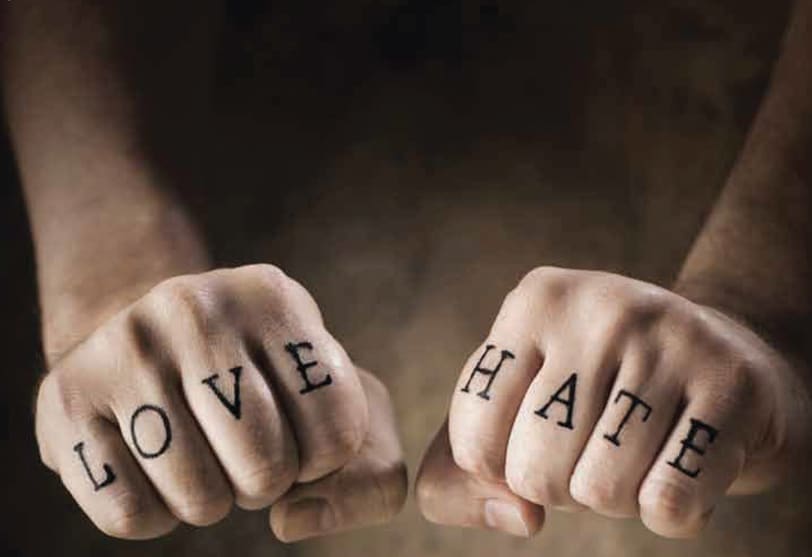 Apologies for the Shakespearean reference, but this article calls for a helping hand from a literary giant such as the great Bard himself, such is the gravity of the subject under discussion.
Little did we realise when we unleashed our cover model Eleonora Rachele Zampatti to the world (issue 36, November 2013) what a furore it would cause. The tattooed lady in turquoise went down a storm with OM fans – but not always for the right reasons. While many readers thought it the best OM cover yet, others were most definitely left unimpressed, taking offence by the very public tattoo display (see letter, below) – although everyone was wowed by Zampatti's turquoise yoga pants.
So, we decided to publish some of your views on the subject including from the yoga model herself. Heaven knows what Shakespeare himself would make of it all.
"Dear OM,
I am sure there must be some psychological reason for people getting body tattoos, especially to the extreme extent recently pictured in the magazine. It may be a generation thing but I cannot help but see it as a form of mutilation, not to mention the fact that they will have to live with the long term results of what may be a passing fad they will live to regret. It also puzzles me as to how anyone practising yoga, in which participants tend to regard their bodies as a 'temple', could 'desecrate' it in this manner. I sincerely hope you will at least not encourage this practice by glamourising it in future editions.
Yours sincerely,
Name withheld"
OM November cover model Eleonora Rachele Zampatti says:
" 'Aim for the moon. If you miss, you may hit a star" W. Clement Stone'
This quote is the basis of my living and teaching philosophy; it emphasizes embracing your true self and always go for what your heart is telling you. That's why I 'collect' art on my body: those are my emotions translated in stories alive on my body
who breathe and dance with me during my yoga practice and everyday of my life."
Facebook Response:
Ja Ade
Yoga is not about the appearance so why should it matter? I know so many yogis who have tattoos, Oms, Indian gods and godesses, etc.
Nora McAndrew Maginnis 
Different philosophies have different ideas regarding tattoos. For me, I love my tattoos and they are a part of my yoga on and off the mat.
Tricia Ptak
No tattoo for me but each to their own 🙂
Mary Curtin Brown
No tattoo. I love to see the lines of well toned muscle.
Ria Urban-Butterfly
What kind of question is this? Tattoo or no tattoo? Are we yogis? Doesn't matter if there is a tattoo or not.
Maxx Hani
Doesnt make a difference! It's all beautiful!
Samantha Orrell
Definitely tattoo. I have a few myself and they are all neat. Another way to express yourself.
Yinn Yoga
Looks cleaner without tattoos but either way is beautiful.
Twitter Response:
@CEBFit
@OMYogaMagazine yoga should be about enlightenment…not aesthetic judgement.
@pandemian
@OMYogaMagazine As a tattooed woman I love to see this, and it is what drew me to pick up your magazine for the first time this week 🙂
@dogsonthetube
@OMYogaMagazine Celebrate diversity!
@GinaPulisciano
@OMYogaMagazine As a yoga teacher with tattoos, I would like to hope students will judge for my teaching skills and not my appearance.
@PadmaYogaUK
@OMYogaMagazine Well, choose the model for who they are, not what's on their body 🙂
That's what they think, but what do you think about the debate? Feel free to leave your comments on the matter below.
If you enjoyed this, then you may also like...
About Om Magazine