Stop for Savasana – Issue 36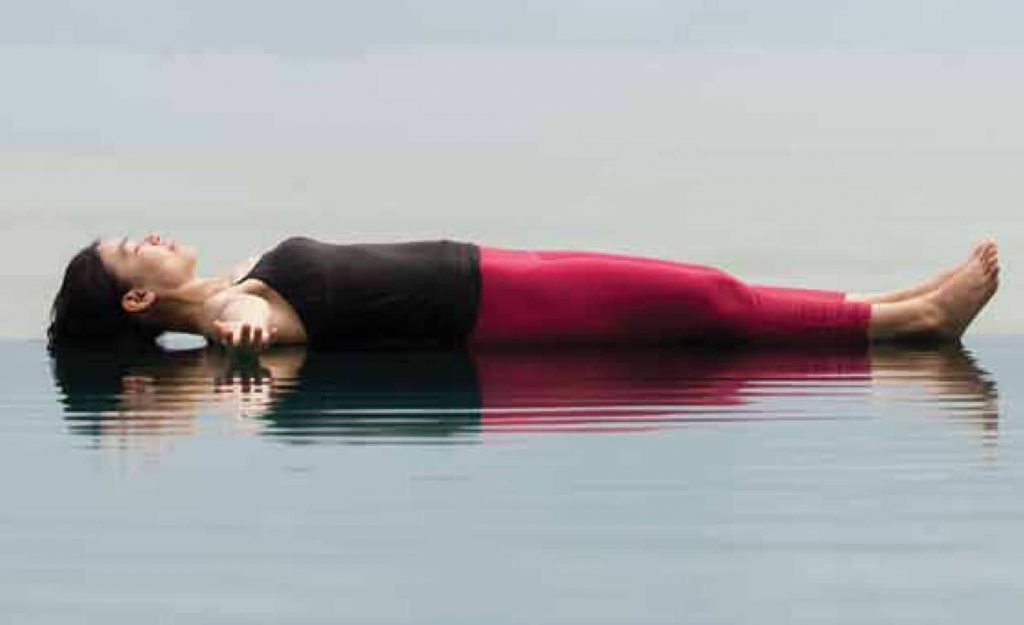 Make sure you put relaxation in its proper place. By Vixie Tonkin
My personal yoga practice has spanned years, continents, time zones. It's held me together through drastic changes in my career, home and personal life. It's slowed or sped my pace, depending on my situation. The sound of my breath has provided the soundtrack; hard and fast, or shallow and slow, it's always familiar. But it wasn't until I signed-up for a life-changing teacher training course at Rishikesh Yog Peeth that I decided I should stop skipping my most challenging pose: savasana.
Savasana, or corpse pose, was described by my teacher Roshan Singh as the most difficult pose to master. And despite my own struggles with the pose (lying still and counting 30 breaths is just as good as the recommended 20 minutes, right?) I was aghast to hear other students recounting tales of teachers in the West practically begging participants to stay for savasana and settle into this relaxation pose, rather than up and leave the studio. Surely that's just rude? And, if you've paid for the full 90 minutes…
And here's the crux, we value our time and money so much that we don't realise we're abusing them. If money is energy and time is relative, how much more benefit will we reap by stopping, relaxing and relishing the pause, the absence of both? It's so easy to become enslaved by these two false gods. Little do we realise that – in the true spirit of democracy – it was us who placed them on their respective thrones, and it's us who can gently lift them off again. Of course it's easier said than done, but this is wher e the yogic path – one of perseverance – can help us to bring our lives back into balance. And with all that 'doing', we could all use some time to 'be'.
If you enjoyed this, then you may also like...
About Om Magazine