WIN an amazing prize bundle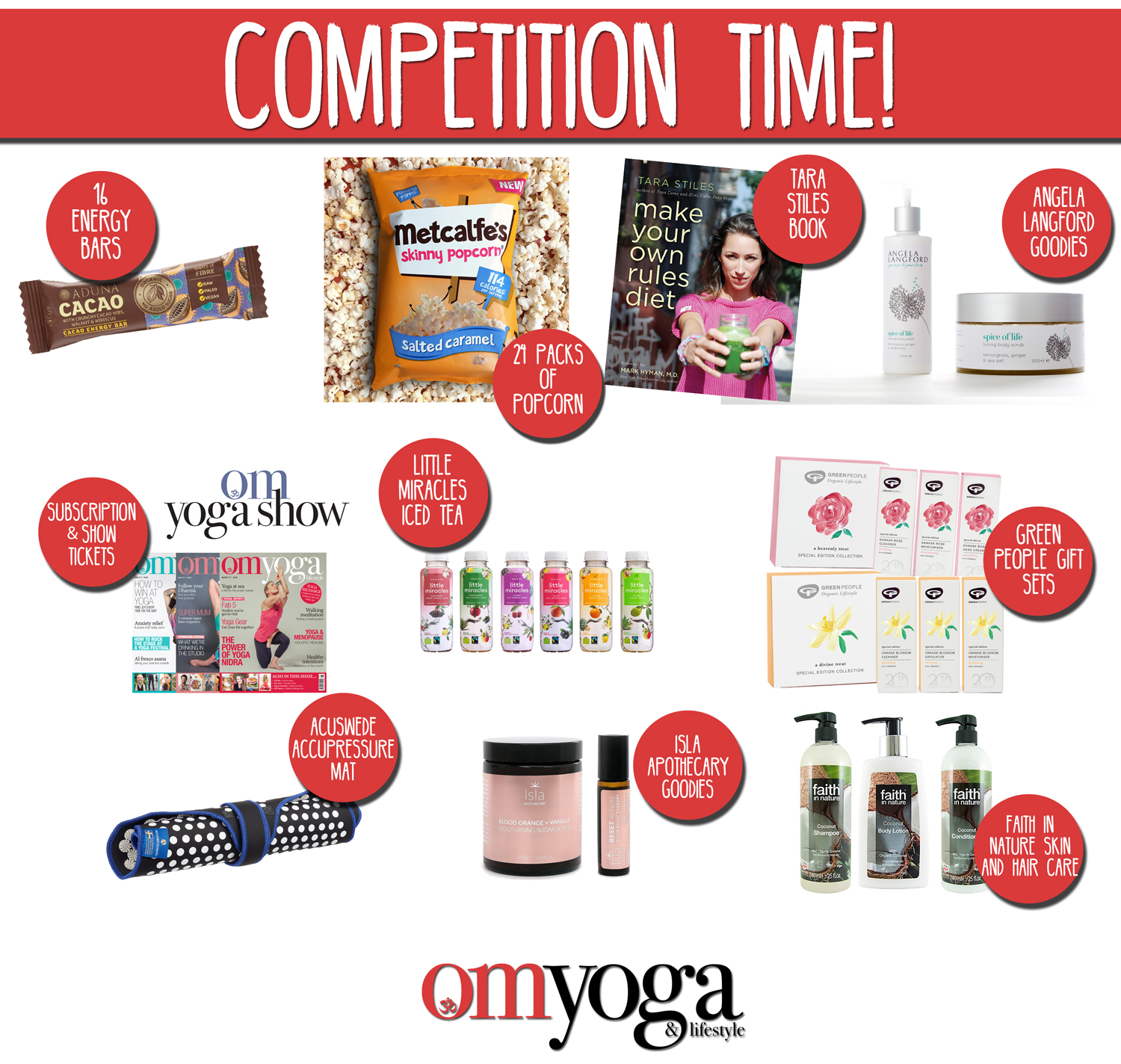 To celebrate reaching 100,000 likes on Facebook, we're giving you the chance to win an amazing prize bundle, containing the following:
16 energy bars from Aduna
24 packs of Metcalfe's Skinny Salted Caramel Popcorn
Make Your Own Rules Diet by Tara Stiles from Hay House UK
A Spice of Life Body Scrub and a Spice of Life Body Wash from Angela Langford Skincare
A year's subscription to OM Yoga Magazine and a pair of tickets to the OM Yoga Show of your choice
36 bottles of Little Miracles Iced Tea
Two Green People Organic Gift Sets
An Acuwedemat Accupressure mat
A Reset Ritual Pulse Point and a Blood Orange and Vanilla Sugar Scrub from Isla Apothecary
A set of coconut Faith in Nature skin and hair care products
To enter please complete the form below. Entry closes midnight GMT on Sunday 20th August 2017.
If you enjoyed this, then you may also like...
About Om Magazine