Night at the musi-om – Issue 68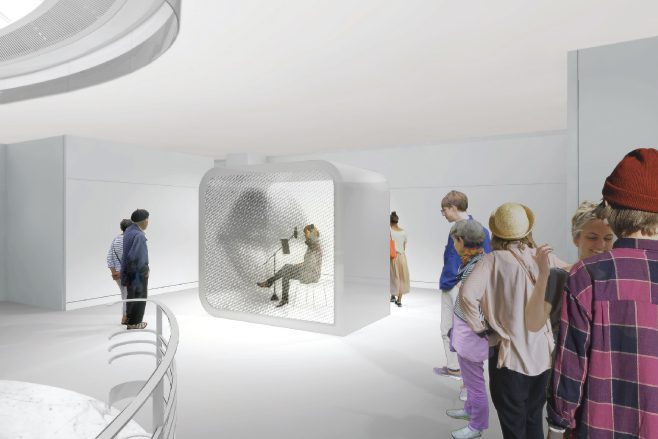 New York arts museum to launch OM Lab recording booth 
The Rubin Museum of Art (RMA) in New York is to turn its sixth floor into an 'Om Lab' for three months starting in February, where visitors will be able to record their own sacred Om chant in a small recording studio. It describes the 'lab' as "a participatory space where visitors can step into a recording booth and offer their chant of the Sanskrit mantra OM".
Om is a Sanskrit syllable derived from Hindu scriptures. It is deemed the most mystical and powerful Sanskrit seed syllable containing the universe, which in Hinduism has been used to introduce and conclude religious work. Today, it is commonly used in opening and closing yoga classes throughout the world.
The intention is for visitors to learn "about the lasting importance of this sacred syllable, and then become a part of its history by offering their voices to the collective chant", the museum said in a statement.
The collected recordings will later be remixed by acoustic consultants and featured in the RMA's upcoming exhibition 'The World Is Sound', which opens in June.
"After the OM Lab closes on May 8, the recorded voices will be joined together to form a single chant and played back to visitors within the upcoming exhibition, 'The World Is Sound'," the museum said.
RMA will also host several events and programmes in the OM Lab, including a two-day 'OM-In' on February 24 and 25, with music, performances, art-making and meditations.
Naturally, we think it's a brilliant idea.
Find out more at: rubinmuseum.org
If you enjoyed this, then you may also like...
About Om Magazine