Nice Surprise. By Alex Ford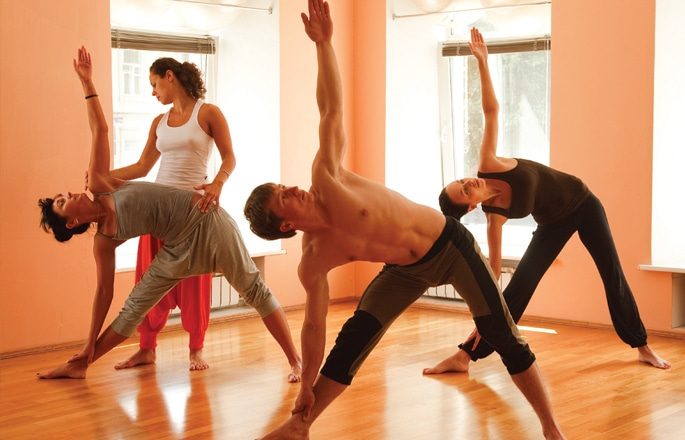 When the student is ready, the teacher will emerge.
As a beginner, my Wednesday evening class down the local council gym was the perfect place for me to learn the yoga ropes. I've been going for a couple of years now, hiding out at the back usually, and quietly getting to grips with some of the postures.
It was always a very gentle class, apart from one week, I remember, when a younger Ashtanga teacher stood in for our usual instructor. At the time, her high octane class was a bit of a shock to the system, but I loved it; I felt truly energised. In fact, it felt like the natural progression I needed after gently feeling my way into yoga during those early days. But then things returned back to normal the following week and I thought no more about it. Our usual, more mature, but incredibly kind, knowledgeable and attentive teacher came back and I just carried on as before.
And now guess what…I've just learnt that the Wednesday class is to be taken over shortly by that very same Ashtanga teacher. The usual teacher is moving away and so a replacement was sought. I shall miss my previous instructor, but times change: those slow and sedate classes suited me very well, especially in those early days. Now, though, I'm ready to up the ante a bit. And it just so happens that the new teacher is the ideal candidate to move my own practice forward.
If you enjoyed this, then you may also like...
About Om Magazine