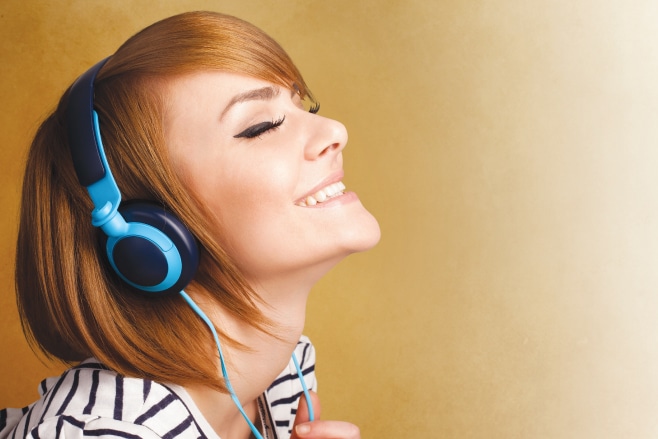 Music Therapy – how music has the power to heal what ails you. 
Studies have shown music's almost magical impact on healing and it is being used in a variety of new ways, such as teaching stroke patients how to walk and helping premature babies to gain weight.
"Music treats the soul, and if you treat your soul the body will ultimately positively react," says Dr. Kenny Davin Fine MD, a gastroenterologist who is also creator of Oro-Intestinal Fitness Products (finerhealth.com). "Music is underappreciated as a healing source that can be just as powerful a prescription as drugs."
Fine, a musician himself who recently recorded a 'Rockspirational' double music album, has used his scientific and medical expertise to pioneer new paradigms to diagnose and treat a variety of illnesses and conditions.
Based in the USA, he proclaims to be the world's only physician/musician on a mission. A highly regarded singer-songwriter, guitar and harmonica player, he has recorded no fewer than 11 albums to date. He's also worked in the recording studio with Grammy and Oscar-winning producers, including Michael Lloyd, Niko Bolas, and John Hampton.
Music Therapy
But he says music can be therapeutic as well.
"Music can be an integral part of creating a unique prescription of health, happiness and hope," says Fine, who has also created the FinerHealth, FinerLife Travelling Musical Medicine Show which he will soon take on the road to live events.
Here are a few recommendations for people who want to incorporate music as a healing therapy:
Sing to Yourself
Even if it is just in the car or the shower. Research has shown that music not only engages the auditory system but many other parts of your brain as well, including areas responsible for movement, language, attention, memory, and emotion. The impact can be felt regardless if a person is listening to music, playing an instrument or singing.
Take off the Headphones
Headphones cranked up too loud causes hearing loss. Listen more to soothing music that relaxes you at lower volumes. If you can't give up the headphones, a good rule of thumb is to not turn the volume up so loud that you can't hear other sounds around you.
Learn to Play an Instrument
This not only enhances your music appreciation, but will encourage you to listen to more. Learning to play a musical instrument also is one of the best exercises for your brain.
"Music is an important part of our lives, but for people who have health issues, it could play an even more important role if they only utilised it," Fine says. "I believe we are only beginning to scratch the surface when it comes to the healing power of music. I think in the coming years we will have more hard evidence of its potential. I even predict that in the future people will choose their health practitioner not only for their specialty, and personality but in what area of creativity they dwell."
Do you use music in your yoga teaching? Paula Hines explores more in a Teacher's Tales column.
If you enjoyed this, then you may also like...
About Om Magazine