Make it happen. By Alex Ford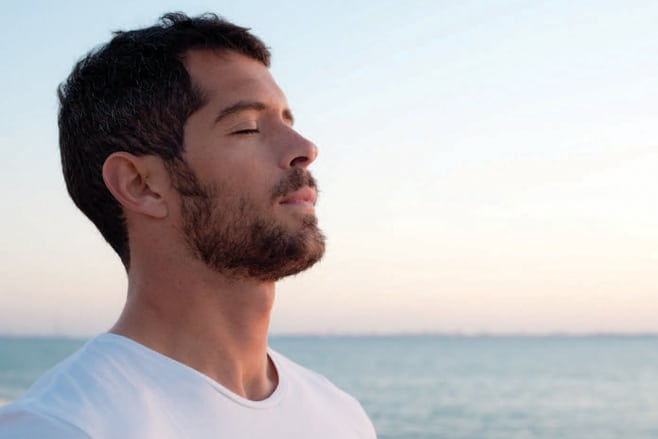 Something has shifted in me. I'm not entirely sure what it is, but instead of stress, worry, dread even, there is optimism, confidence and – dare I say it – passion. Not passion in the romantic sense, but a greater zest for life, a drive to undertake new things, new projects, something that had been absent in me for quite some while.
After a stack of life-altering occurrences in recent years (I won't bore you with the details but suffice to say I enjoyed my fair share of stress-inducing factors on the famed Holmes and Rahe Stress Scale), I was pretty ground down. Energy levels were low, stress levels were up. You get the picture.
But, it seems, I have turned a corner. Physically, where there was once lethargy, there is now vitality. Inside, where there was chaos, there is now calm.
And I can point to my yoga – plus that proven old healer, Father Time – for bringing me through those dark days. It was never obvious, apparent, or intentional, yet somehow, yoga, in it's strange and mysterious ways, has brought me through the storm.
I kept plugging away, week in, week out, going to class, chatting to like-minded souls, and taking time out for quiet meditation. And, without me even being aware of what was going on, it was weaving it's crafty magic over me.
I'm not naive. Life's full of ups and downs, and you never know what's around the corner, but right now – for the first time in a long time – I feel great. And, after all that's happened in recent times, I'd take that any day. No matter what fate has in store for me this year or the next.
If you enjoyed this, then you may also like...
About Om Magazine