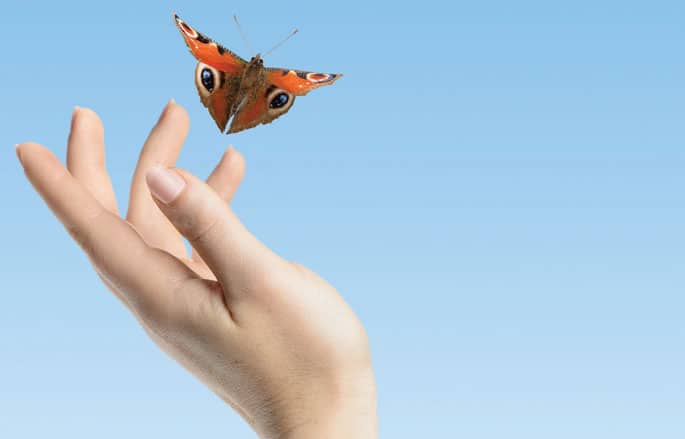 After the season of giving, comes the season of giving up, writes Lexie Williamson 
Just as Christmas is a time for giving, New Year is a time for giving up. This traditionally means ditching something material that is clearly bad for us such as cigarettes or excessive alcohol.
But us yogis know that the concept of 'letting go' covers more ground than simply walking stoically past the wine aisle in the supermarket.
Without coming over all Frozen, the ability to 'Let it Go' is central to yoga and one I return to again and again in teaching.
Its beauty is in its versatility. You can play with letting go of physical stress by tightening all the muscles of the body in Savasana and releasing with a satisfying sigh.
You can weave letting go into breathing techniques where negative feelings 'leave' the body on an exhalation as grey smoke and disperse into the atmosphere.
On a mental level you can let go of unwanted thoughts. We have a tendency to 'grip' thoughts in our heads which can be released through meditation. The concept is also similar to one of the five yamas from Patanjali's Yoga Sutras.
Aparigraha is probably the least known 'yama' or moral guideline and means 'non-possessiveness' or 'non attachment.'
It is essentially about keeping what we need and letting go of the rest.
Here are five ways to practice Aparigraha in the New Year:
1 Conduct an early spring clean by clearing your workspace and shed ornaments or clothes that are no longer 'seen' or worn. The aim is to feel lighter by giving away the unwanted or unnecessary.
2 Forgive: Let go of battles with friends or family or forgive yourself for past misdemeanors. No one is perfect and we all do things or say things we regret. Holding tightly onto the past is pointless.
3 Pass work projects to others if taking on too much leads to stress. It is OK to say 'no' sometimes. No one is superhuman and there are only so many hours in the day. Some of them should be spent stroking a cat or eating popcorn in your pants.
4 Keep up the yoga practice. Yoga is the ultimate exercise in letting go both physically and mentally, which is why we love it. Every session is an opportunity to wipe the slate clean and start again.
5 Let go of comparing yourself to others on the mat. The compositing of elastin and collagen in our connective tissue is determined at birth so that person in The Wheel on the mat next to you may have been born bendy. Forget about it and enjoy your Bridge.
Talking of letting go, this is, sadly, my final OM Lite column. I hope you have enjoyed reading it as much as I have relished spilling my innermost thoughts on the lighter side of yoga. Merry Christmas and a Happy New Year to all.
Lexie Williamson is a yoga teacher and health and fitness writer (pulseyoga.co.uk)
If you enjoyed this, then you may also like...
About Om Magazine