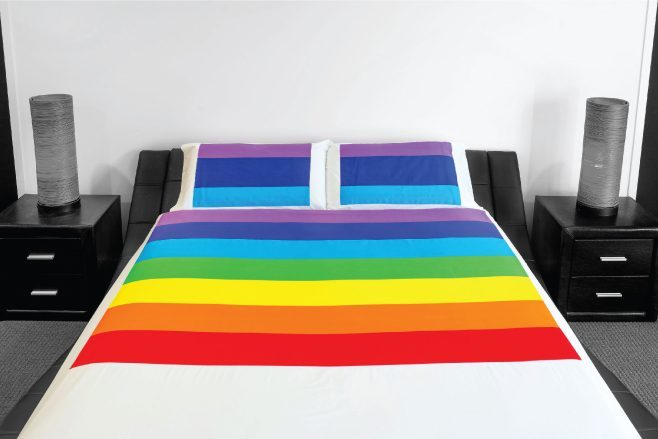 Banish the winter blues and balance your chakras from the comfort of your own bed with these cool yoga-inspired innovations  
Let your chakras shine! We love these new chakra balancing products from Australian-based company Chakra Shine (chakrashine.com).
The idea is that the seven colours are perfectly aligned with your chakras, providing powerful energy healing and balancing whether you're on the yoga mat or even in bed.
The range consists of chakra balancing luxury bed linen and pillow cases, a yoga mat, and even some cool looking beach towels. Chill out on the beach or sleep in bed as you 'do yoga' and rebalance your energy centres.
Trademarked in Australia, India, the UK and the USA, the products are designed to capture the healing vibrations of colour energy and to assist the human body absorb this energy, via the chakras, to help you realign.
The company says that with more and more people participating in some form of complementary therapy and with an ever increasing awareness on health and wellbeing, the Chakra Shine brand provides the easiest way to balance your chakras on a daily basis.
"The seven visible colours of the spectrum are perfectly aligned with your chakras and provide powerful energy healing and balancing," it states.
If you enjoyed this, then you may also like...
About Om Magazine