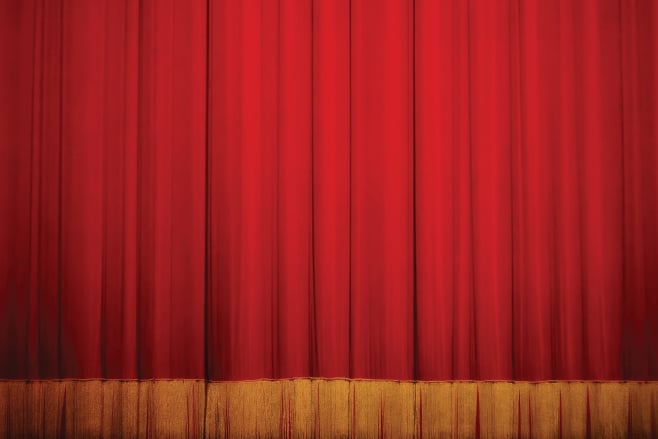 Victoria Jackson succumbs to the irresistible chant of the kirtan
I went to my first big kirtan recently in London. My previous experiences had been more intimate gatherings in studios with more modest kirtan leaders, but this was a famous-name sell-out occasion with people coming from all over the country for the event.
I'd bought my ticket months in advance. I took along a friend who was totally new to kirtan and a bit nervous about what to expect, so we talked beforehand about whether you need to know or understand the Sanskrit, the difference between singing by ear and chanting from the heart, how kirtan is not so much a performance but a time to just let your voice be lifted up.
I don't know why she was worried, she's a natural to this kind of thing: she told me that she has a personal mantra she repeats when she's out on the ocean on her surfboard, a repetition of words that bring her feelings of confidence, safety and happiness. Sounds a bit like the practice of chanting to me.
Letting go
In kirtan you don't really need to worry about anything, since the chants are led and all you need to do is listen to the sounds and repeat them, letting go of the need to get everything totally right. It's not like being in the school choir, it's more like letting your hair down at a pop concert and allowing the music to flow through you. Be a bit wild if you like. If you let the chants move you, anything can happen, and that's okay!
I went deep inside during one chant, sitting totally still, eyes closed, and I felt hot tears running down my cheeks. It was a really intense moment, quite still, quite beautiful. But when I opened my eyes I found the rest of the room was on their feet, standing up, arms waving overhead or hands clapping ecstatically. Clearly other people were moved in a very different, more physical, way.
Good vibrations
The music ebbed and flowed for a couple of hours, but the atmosphere remained really focused. At the end we all sat together for a while in silence. My friend said afterwards it was probably the only venue in central London on a Friday night in which you could have heard a pin drop. It was packed to capacity but the silence was so deep it was almost tangible: the vibrations remained in the air.
In yoga class the next day I was still quietly vibrating and I couldn't help joining in when a very funky version of 'Hare Krishna' came on the playlist. The teacher cued various modifications of the pose we were in, you could do this, you could do that… "or you could just keep singing if you like". Oh! Clearly I wasn't vibrating as quietly as I imagined! !
Victoria Jackson lives and practices in Oxford. She is registered with Yoga Alliance as a vinyasa yoga teacher
If you enjoyed this, then you may also like...
About Om Magazine