How green is your mat? – Issue 74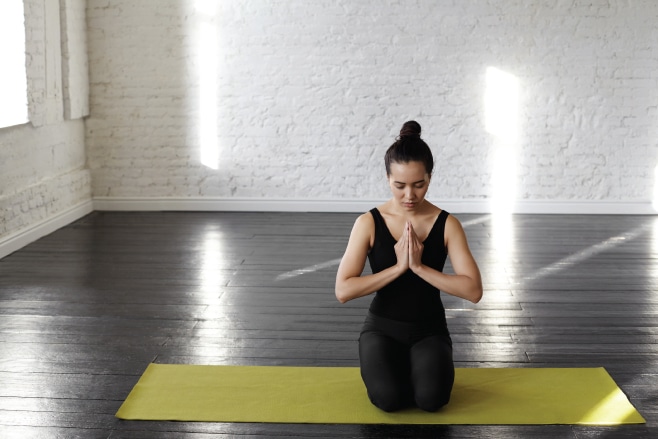 Trends shaping the future look of your next yoga mat
A new research report identifies three key trends shaping the yoga mats of the future – with number one being an increasing focus on the use of sustainable raw materials.
Many yoga mat makers already go to great lengths to make their mats as eco-friendly as possible, but more change is in the air it seems.
Other trends shaping the yoga mat market, according to research analysts at Technavio, include new product innovations and the further growth of organised retail.
"The rise in awareness and need to adopt green, sustainable practices are encouraging manufacturers in the market to adopt sustainable raw materials, which are biodegradable in nature," says Manu Gupta, a lead analyst at Technavio for the retail goods and services market. Some of the popular raw materials used for the manufacturing of sustainable yoga and exercise mats include natural rubber, polymer environmental resin (PER), jute, and cotton.
According to Technavio, the yoga and exercise mats market in North America alone is worth billions of dollars.
And it is driving increased interest among major retailers such
as Walmart and Costco.
The growing scale of the market will further drive product innovation, such as the advent of 'smart mats' with sensors and bluetooth technology to give the practitioner precision feedback on body alignment and the correctness of their postures.
"The manufacturers of yoga and exercise mats are constantly introducing new technologies and features to increase customer satisfaction and intensify sales," says Gupta. "Smart mats are the latest trend in the market, attracting many consumers."
And you thought a yoga mat was just a yoga mat!
If you enjoyed this, then you may also like...
About Om Magazine