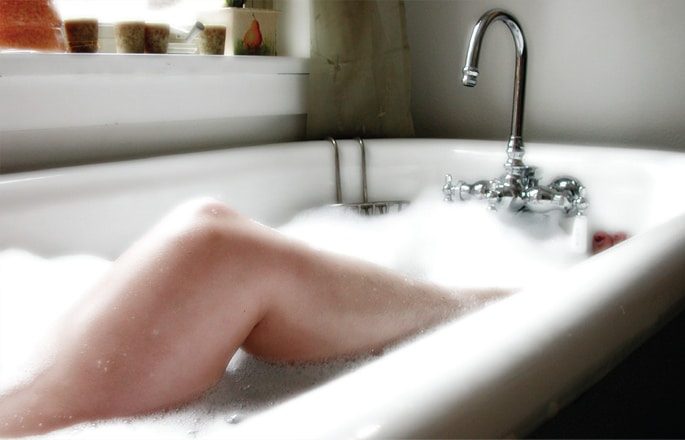 Take time to 're-treat' yourself. By Denise Leicester
In an ideal world, the best time of year to go on a retreat is when you need to. It's that first moment that you start to notice your body and mind aren't quite connecting the way you'd like them to, and everything feels a bit of a struggle.
In reality, most of us can't take ourselves off at the first sign of a little imbalance. Jobs, families, money, time and all manner of responsibilities stand in our way. Usually, we battle on, until the imbalance and ensuing stress become a force of habit. And when – if – we are fortunate enough to get away, we're often close to burnout. It doesn't have to be that way. Taking a little time to 'retreat' ourselves at home each day can be equally as effective.
My ultimate home 're-treat' involves embarking on a three day juice cleanse, supplemented by evening bathing rituals and early nights. In addition to detoxing my body and skin, it encourages me to slow down and take a little longer to appreciate my home for its lovely, healing benefits. But, just as modern retreat programmes involve everything from yoga to gardening, singing to painting, so too can a home 're-treat' involve anything from a long-lost hobby to an activity you've always wanted to try. Don't forget, it's not so much 'having' the time to retreat as 'making' the time to 're-treat' yourself – finding a little longer, everyday, to de-stress, rebalance and reconnect. You never know, it might just turn out to be the best force of habit you ever adopted.
Conscious Beauty
Now is a great time to acknowledge our own ability to grow and transform. It's also an excellent time to appreciate ourselves for the wonders that we are with a self-awareness ritual. Soak in a bath with a few drops of geranium, lavender and ylang ylang essential oils to balance your mind and emotions. Then follow with a massage using the same oils in an almond oil base. Start at your feet: thank them for giving you the ability to move. Thank your legs for carrying you. Work your way up towards your heart, thanking every part and every limb. Quieten your nervous system and relax your muscles. Laugh if it feels strange, but also take note of how much lighter you feel afterwards. There's no denying it feels good to be loved rather than criticised. And acknowledging ourselves in this way is all part of our transformational journey towards emotional self-mastery, perhaps the greatest gift we can bestow upon ourselves.
If you enjoyed this, then you may also like...
About Om Magazine