Changing Times – Issue 35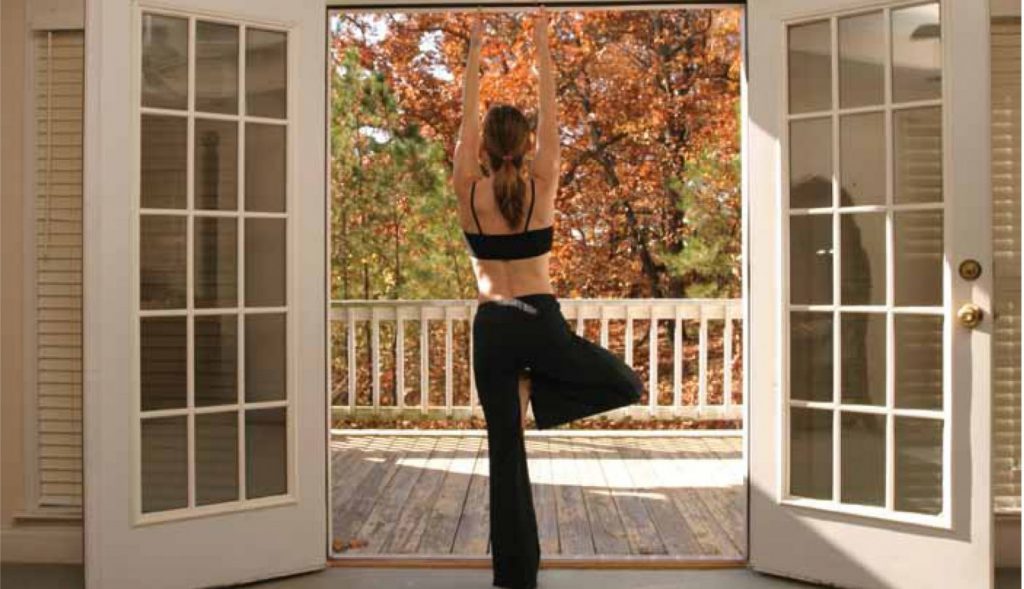 Embrace nature's changes for maximum health and beauty. By Denise Leicester
Change is the first law of nature. In fact, change is the mark of time; and times of transition and how to adapt to them are key to conscious living.
When we align our energy and rhythm to that of nature we experience more harmony, peace and radiance. But it is during autumn – when the frenetic joy and growth of summer slows in preparation for the sleep of winter – that we are most acutely able to 'feel' the benefits of this alignment and use it to deeply restorative effect.
During autumn, the earth is bursting with antioxidant and mineral rich treasures; from pumpkins and squashes to beetroots and berries, they nourish our cells, boost our immunity, and stabilise our adrenal functions. The changes in light afford us more time to re-tune to our body's needs, while the seasonal abundance and transformations remind us of the importance of gratitude for the present and hope for the future. My yoga practice undergoes a more obvious transition during autumn, too: I relish child's pose; my mind shifts to a deeper place; I meditate for longer and feel my energy and expectations soften and slow. It's as though I'm nourishing myself with a renewed balance and tranquillity. And it feels wonderful.
Autumn passes with the rustle of a leaf, so be sure to fully embrace its beauty while it lasts: take early morning and evening walks, make a ritual of your first log fire and consciously align your yoga practice to the season. You'll never lament the end of summer again.
Conscious Beauty
Just as autumn is a great time for restoring our body and mind, so too is it the best time to treat our skin: soaking in a warm scented bath; nourishing ourselves from top-to-toe with rich balms; and applying rosehip serums to our face to restore a balanced glow. And they all somehow feel so much better when accompanied by elderberry and ginger tea: a delicious diaphoretic brew that supports the body's natural responses. To me, it's the taste of autumn – especially when sweetened with a spot of local Cotswolds honey – that helps prepare me for whatever changes the season may bring.
If you enjoyed this, then you may also like...
About Om Magazine